News From NAMB: July 2, 2015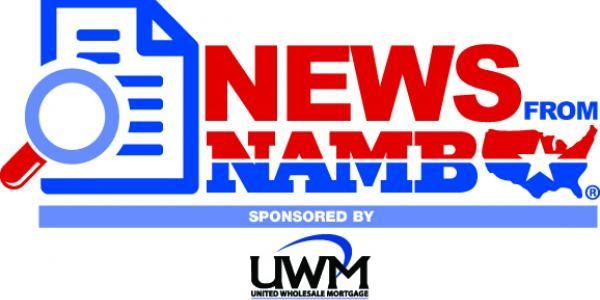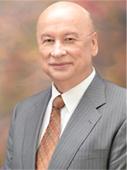 You may have noticed that News From NAMB is not just links to other media stories but also goes to primary sources. News From NAMB is different because we find important information that may not be reported elsewhere and we comment on why it is relevant to you, often in a fun way. Best of all, it is free to NAMB members. News From NAMB is sponsored exclusively by United Wholesale Mortgage. 
United Wholesale Wants Your Prime Loans (Advertisement)
United Wholesale is the place to send your best loans. United offers the Elite Program for your top-tier borrowers! UWM offers you some of the best conventional and government rates and pricing in the industry. UWM's Elite program allows you to close quickly, while generating solid referrals. Ask a UWM account executive about the Elite program.  It will make you stand out among competitors.
---
A Second Look at Supreme Court and Disparate Impact
The Supreme Court said in a 5-4 decision last week that disparate impact can be applied to Fair Housing laws. Many fear it will open large number of suits and regulatory actions. The court tried to reassure industry that there are limitations. First, you can't just bring a suit "based solely on a showing of a statistical disparity." Nor can lenders be "held liable for racial disparities they did not create." There is the old standby defense, which hasn't been all that effective, where the lender shows a necessary business purpose. An interesting comment in the opinion is that courts should "concentrate on the elimination of the offending practice." We would hope that means courts should simply look to stop the discriminatory practice, not for monetary awards and agencies should stay away from fines.
---
HUD Intends to Pursue Lenders Based on Statistics
Appearing on C-Span's Newsmakers program, HUD Secretary, Julian Castro, said the agency intends to go after mortgage lenders based on statistical evidence that their policies negatively affect minorities. "What [it] does do is that it does give us certainty as we go forward with complaints that we can fully use this tool of disparate impact," Castro said. "We're not in the gotcha business," Castro softened. He promised to limit discrimination claims to cases where a different business practice would have had a better impact on a community.
---
CFPB Unveils 7,700 Complaints
As promised, the CFPB posted all of the gory details of 7,700 complaints against companies in their Consumer Complaint Database. Some of these complaints are quite long, taking up a typewritten page. You can search for companies by name. When searching some major companies, I found many do not give a response and others simply said, "Company chooses not to give a public response." Do you suppose this to minimize the effect of the complaint? It appears you can't complain about the government agency on the site although some of the complaints were clearly the result of policies at FHA and Fannie Mae. We now have the government's version of Angie's list or Yelp. Companies can be notified and manage complaints by filling out a boarding form and filing it with the CFPB.
---
USDA Hikes Guarantee Fee
The USDA Rural Housing Service gave notice that it is raising its upfront guarantee fee to 2.75% from the current 2% fee. The annual premium will remain unchanged. The change is effective for USDA commitments not in place by Oct. 1, 2015. USDA blames it on old loan losses but those are behind us for other programs although back in 2011 the USDA said loan losses were declining. We have been told the USDA has a low default rate. This is especially troubling considering Tony Hernandez testified before Congress recently that the Guaranteed Loan Program has a negative subsidy. That means it is charging more than it needs and is feeding money back into the federal general fund.  In essence, government spending is increased on the backs of lower-income rural homebuyers.
---
Senator Challenges Appointment of FHA Chief
Several months ago, HUD Secretary Julian Castro appointed Ed Golding to run FHA, when Carol Galante resigned, under the title "Principal Deputy Assistant Secretary." Sen. Chuck Grassley says this simply gives the FHA Commissioner a new title to avoid the Senate confirmation process. Sen. Grassley sent a letter about the issue to Castro in late April and has not gotten the answers he wanted.
---
Rates Jump, Mortgage Apps Drop
Rates were at their highest since September of 2014 last week. That caused mortgage applications to drop by 4.7 percent, according to the Mortgage Bankers Association's Weekly Mortgage Applications Survey.  The question remains, "If mortgage rates go up, will people stop buying and refinancing?"
---
Will This be the Summer of Supersonic Sales?
With every indicator of real estate and mortgage activity on the uptick, this summer is shaping up to be the time when the real estate industry shakes of lethargy. It will be a purchase market so companies depending on refis will suffer somewhat although it seems there are lots of people wanting to refinance.
---
Wells Fargo Study Says Rate Hike Not a Big Deal
In a recent study, Wells Fargo lists a number of reasons they believe the impending Fed rate hike will have little effect. They list three reasons ... Number One: Consumers are less leveraged when considering expense to income. Number Two: Very few people have adjustable-rate mortgages. Number Three: Consumers are meeting their debts at this time quite well. That seems to bode well for existing loans, but doesn't really address a 20 percent to 30 percent in interest costs for purchasers.
---
The Loophole of Steering Enforcement
Several years ago the Federal Reserve wrote a rule and Dodd/Frank followed, that requires mortgage originators and brokers to make the same amount on every loan. On the other hand, closing with a "line of credit" allows a company to send the loan wherever they make the most money even though the price of the loan was well-established long before the loan closed. Recently, reports are that Wells Fargo is buying that market by paying more to correspondents than anyone else. That isn't necessarily wrong since we are supposed to be a country of free markets and competition. The question is why is this OK when wholesale lenders would be penalized for doing essentially the same thing?
---
House Hearing on CFPB Unveils Racial Tensions
Two CFPB staffers testifying before a Financial Services oversight panel told lawmakers the CFPB has serious bias problems in its treatment of employees. It devolved into an argument between Republicans and Democrats about who was really concerned with discrimination. Democrats charged Republicans only held the hearing to undermine the bureau and its director. Defending the CFPB put Democrats in the awkward position of downplaying the discrimination complaints at the CFPB. "The opposite side of the aisle hates the Consumer Financial Protection Bureau," Rep. Maxine Waters, said at the hearing. Waters continued, "We have to take pause when it appears that the opposite side of the aisle would simply like to use discrimination as a way they continue to attack the bureau.  Do you think the majority, on that side of the aisle, are more concerned about discrimination? Just take a look." Several Republicans said, "Wow."  "You can 'wow' all you want," Waters snapped back.
---
More on CFPB "Judges"
Several weeks ago, we reported that a real federal judge said SEC in-house judges are likely unconstitutional because they are not appointed by the president. The CFPB has stated their judge system is similar to the SEC's. It turns out it is more than similar, the same "judge," Cameron Elliot, who is presiding over the SEC case is also the one who presided over the PHH case where he was overruled by Richard Cordray. If the CFPB's "judges" are all illegal and were involved in all of the cases, what does that mean for the cases?
---
Home Numbers Increasing
The latest figures on new home sales show a strong increase over the same period last year. In May of 2014 457,000 new homes were sold compared to 534,000 this May. Prices were up as well with the average new home selling for $337,000. Contracts for existing home sales rose to the highest level since 2006. As home prices increase, first-time buyers will need healthy income to make an average purchase.
---
AEI Says FHA Risk is Growing
The American Enterprise Institute says the influx of non-banks with lower credit standards is putting the FHA insurance fund at greater risk. Coupled with more borrowers being first-time, who tend to default more often, AEI sees increased risk. They don't think the drop in the annual premium was prudent.
---
CFPB Starts Survey of Consumers
The CFPB posted a notice in the Federal Register that it intends to survey people about their experiences in consumer credit. It would select survey participants with assistance from one of the national credit reporting agencies. The CFPB says data collected will be used to understand consumers' use of financial products and will not directly provide the basis for specific policymaking at the Bureau.
---
Voters Say No to Low-Income Borrowers in New Neighborhoods
Recently, HUD proposed forcing cities to push low-income residents into upper-income neighborhoods to promote integration. A recent Rasmussen poll of a majority of likely voters says they don't like the idea.
---
Fannie/Freddie Still Mostly Refis
As we near the time for second quarter results from Fannie and Freddie, a closer look at the 1st quarter shows 63/64% of the loans were refinances. That makes one wonder how long refinancing will dominate and what happens when refinances dries up. Scores were 748/751, an increase over previous quarters.
---
Fannie/Freddie Chiefs Get Huge Raise
FHFA announced it will start paying the heads of Fannie and Freddie similarly to private companies again this year.  They had been receiving $600,000/year which will go to $4 million/year.  The White House opposed the move because they are still just government employees since shareholders are getting nothing and the government is totally on the hook for them.  A new report says the conservatorship was completely unnecessary anyhow.  Meantime, their net worth dips closer to zero.
---
Win a Free Trip To Las Vegas!
NAMB is offering you chance to win a free to trip to NAMB National in Las Vegas this October. The prize goes to the person who comes up with the best reason they are a mortgage pro. You may submit text (no more than two sentences), a picture with text, or a video. Entering the contest is a simple.  You must start your post with "I am a #mortgagepro because…" to be a valid entry. Enter today by posting your reason to Facebook, Twitter or Instagram.
---
---
The Political Front
Hillary Names Far Left Economist to Team
It would seem Hillary Clinton is trying to capture some of Elizabeth Warren's constituency by naming Teresa Ghilarducci as an advisor. One of Ghilarducci's ideas is to have mandatory contributions from employers and employees to 401Ks that would total five percent of income. The program would be administered by the government but the plan assets would remain private property of each employee.  The government would guarantee a return of at least 3% over the rate of inflation.  She has a "cradle-to-grave re-envisioning of how the government could make the economy work better."  By the way, she is not fond of Bill Clinton's economic policies, especially those on borrowing.
Rate Outlook
The 10-ton gorilla of rate influence came out today instead of tomorrow because of the holiday. The Bureau of Labor Statistics monthly Jobs Report showed decent job creation but was slightly below expectations.  After making all of the adjustments, the civilian labor force declined by 432,000 in June but had gained about the same in May. Net jobs are kind of stuck for the year. The May and April reports were revised to show 60,000 less jobs than reported earlier. Overall, job growth and income are stagnant and that helped rates quite a bit this morning. But, it wasn't bad enough to stop a Fed rate hike.
It seems the White House believes the Greek default is just a big yawn and has no plans to get involved. Greece only makes up two percent of the Eurozone GDP, so their exit may not make much of a difference.  They have defaulted on their payment to the IMF so they can't get more money there. Their banks are essentially closed.  Greece now says it is willing to accept a number of the bailout terms, as long they're part of a wider agreement to deal with the country's struggling financial needs for the next two years, according to The New York Times.  The Greek prime minister is saying it is blackmail and he is urging people not to vote for an austerity program. Strange place ...
Now, we have Puerto Rico on the verge of not paying its debt. Since Puerto Rico is not a state, they can't declare bankruptcy but they can stop paying. Their debt is 4 times the largest bankruptcy recently which was Detroit.
According to Financial Times: "A Federal Reserve interest-rate hike will be 'very much in play' at the central bank's September meeting if the recent strengthening of the US economy continues." The cite is from one William Dudley, the president of the Reserve Bank of New York. "Mounting evidence of recoveries in Europe and Japan had also reduced the economic divergence between the advanced economies," Dudley said.  The head of the New York Fed is one of the primary decision makers in the central bank's interest rate discussions and is generally considered cautious.
Meantime, the U.S. stock market has given back all of the gains so far this year. They seemed to have some concern about the state of things.
---
---