Supreme Court Narrowly Upholds Disparate Impact Claims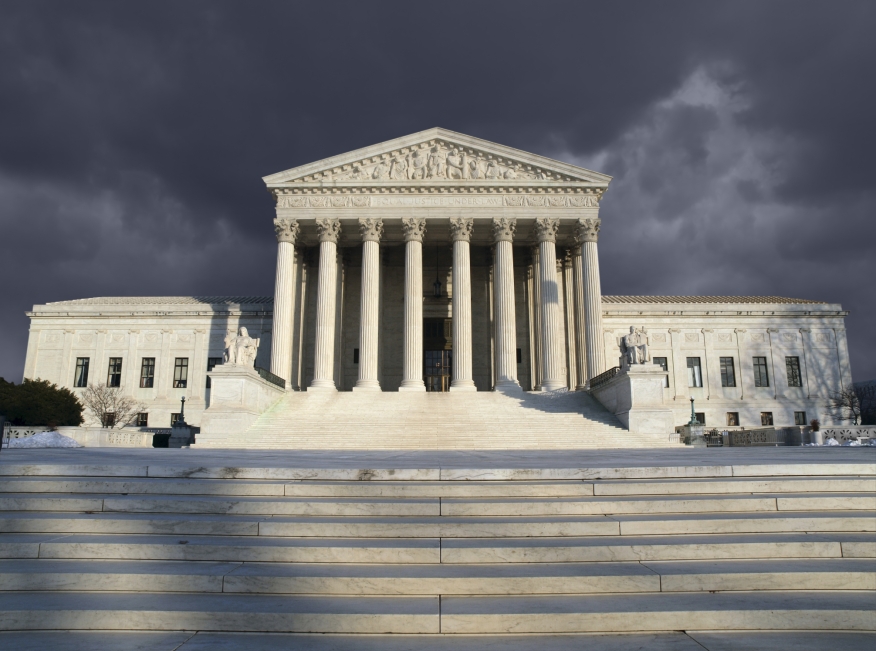 The U.S. Supreme Court, in a 5-4 vote, affirmed that the Fair Housing Act enables the right to make disparate impact claims that show the discriminatory effects of a particular practice without providing hard evidence of prejudicial intentions.
The ruling was split between the court's liberal and conservative factions, with Justice Anthony Kennedy providing the swing vote. "Recognition of disparate-impact claims is consistent with the [Fair Housing Act's] central purpose," Kennedy wrote in the majority opinion, adding that the recognition of disparate impact liability under the 1968 law "also plays a role in uncovering discriminatory intent: It permits plaintiffs to counteract unconscious prejudices and disguised animus that escape easy classification as disparate treatment."
Justice Samuel Alito, writing the dissent, called the ruling "a serious mistake" that will "have unfortunate consequences for local government, private enterprise, and those living in poverty."
The case before the court, Texas Department of Housing and Community Affairs v. Inclusive Communities Project, was based on charges that the Texas state government violated the Fair Housing Act when it offered a disproportionate level of low-income housing tax credits to developers with properties in predominantly nonwhite neighborhoods. The state was sued by the non-profit Inclusive Communities Project Inc., which seeks to expand affordable housing opportunities in predominantly higher income communities.
The case created a level of political interest that was fairly uncommonly for housing-related litigation. The U.S. Department of Housing & Urban Development (HUD) filed an amicus brief supporting Inclusive Communities Project, stating that a ruling against the nonprofit would "turn back the clock in the progress we've made fighting housing discrimination." Attorneys general from 17 states also filed a joint amicus brief supporting the non-profit.
"Today is another important step in the long march toward fulfilling one of our nation's founding ideals: equal opportunity for all Americans," said HUD Secretary Julián Castro. "The Supreme Court has made it clear that HUD can continue to use this critical tool to eliminate the unfair barriers that have deferred and derailed too many dreams.  Working with our partners on the ground, we will continue to do all we can to build a housing market that treats all Americans with basic dignity and respect."
In January, Sen. Elizabeth Warren (D-MA) used a Washington Post op-ed column to warn that a Supreme Court ruling in favor of the Texas state government would be another round in the court's "systematic assault on our core civil rights laws," adding that the potential ruling for Texas would ultimately "reduce economic opportunities for working families and raise the risk of another financial crisis."
On the other side, Texas Attorney General Ken Paxton stated that the Texas Department of Housing and Community Affairs exercised good faith when it "followed the preference under federal statutes for awarding tax credits to housing developments in lower-income Texas communities." Paxton's position was backed by four trade groups—the American Financial Services Association, the Consumer Mortgage Coalition, the Independent Community Bankers of America and the Mortgage Bankers Association—via an amicus brief filed with the court.
While Paxton's office and the trade groups did not offer an immediate response to the court's ruling—the attorney general instead released a statement on another Supreme Court decision from this morning involving Obamacare subsidies—National Community Reinvestment Coalition President and CEO John Taylor immediately reacted to the court's decision with his own statement.
"For many years, the application of disparate impact doctrine has helped to expose housing practices that may appear neutral on their face but have discriminatory effects on protected classes," Taylor said. "Housing discrimination today often isn't as blatant as it was in the past, so this is a vital tool for enforcing fair housing law. We applaud the Supreme Court for making the right decision today."
Less enthusiasm came from the National Association of Mutual Insurance Companies, which issued a statement that it was "disappointed the Supreme Court saw fit to create law today in its ruling to allow disparate impact claims in some circumstances under the Fair Housing Act. No such provision exists in the law as written, and it is troubling to see one created by judicial fiat."
"This ruling recognizes the stark reality that housing discrimination, regardless of intent, persists for many Americans," said Dennis Parker, director of the American Civil Liberties Union (ACLU) Racial Justice Program. "This decision retains the essential protections of the Fair Housing Act, meaning the law will continue to serve as an important tool in rooting out pernicious forms of racial segregation and discrimination."