News From NAMB: July 20, 2017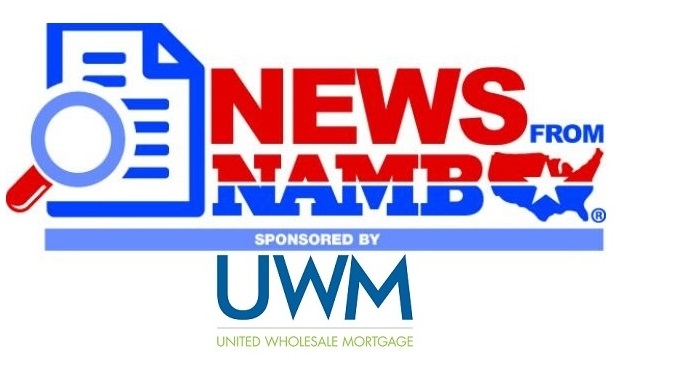 Top Story: CFPB Loses Another RESPA Case
The CFPB has taken a very expanded view of the Section 8 prohibition on kickbacks.  They sued PHH and lost.  Now, the agency has lost another RESPA case.  The CFPB brought suit against a law firm that was creating title joint venture LLCs with local real estate and mortgage companies.  The Bureau claimed that
profit distributions were really disguised kickbacks
designed to compensate for referral of real estate closing business.  So weak was the CFPB's case that the court did not take the case to full trial and dismissed it by summary judgment.
---
United Wholesale (Advertisement)
UWM Lowers FICO on FHA and VA Elite!
United Wholesale Mortgage has lowered its FICO requirements on all FHA and VA Elite loans from 720 to 680. UWM, known for some of the industry's best technology, turn times and pricing on Elite conventional loans, now offers government loan borrowers access to its exclusive Elite pricing and same-month closings. Price out a loan today. You'll be impressed.  Price your next loan with
UWM
.
---
Don't Open That Link or Attachment!
We know that phishing hackers have been
targeting title companies and Realtors
this year to steal funds.  They can then send emails from the company to borrowers that instruct them where to wire funds.  Now, mortgage companies are added as a target to this scheme.  This week alone, my company has received a half-dozen emails from real companies with links to see the closing disclosure or title work.  The emails show that they are being sent by legitimate title companies but they came from states where we don't even do business.  As foreign hackers become more sophisticated, they will no doubt send emails from companies you are currently doing business with.  Instruct your employees to confirm attachments and links are legitimate before clicking on them or it could cost you dearly.
---
Hensarling Tells Cordray "Commit or Quit"
House Financial Services chair, Jeb Hensarling, publicly told CFPB Director Richard Cordray that he should either commit to serve out his term until 2018 or quit. 
Many believe Cordray intends to bow out
at any time to run for Ohio governor.  Hensarling is claiming that Cordray's imminent departure is making him a lame duck that is losing any ability to be productive.  Not that Hensarling really is happy with Cordray's product.
---
Debt-to-Income Not Necessarily Top Determinant
Fannie Mae gives a glimpse into how their Desktop Underwriter views borrowers in the Notes on Release 10.1 which is effective July 29th.  When someone with higher ratios can accumulate reserves, DU looks upon them favorably.  The new release will increase the maximum LTV for adjustable-rate mortgages to 95%, require less tax return documentation for many self-employed borrowers, and simplify the handling of disputed tradelines.
---
Louisiana Repeals Appraisal Law
The Louisiana Real Estate Appraisers Board was
sued by the FTC
for price-fixing appraisal fees.  The Board was acting in response to a Louisiana law that required appraisal fees to be equal to or greater than the median fees in survey reports commissioned and published by the board.  The board said the FTC case was without merit and vowed to fight them.  But, Gov. John Bel Edwards decided to issue an executive order that effectively repeals the law that was aimed at how AMCs pay appraisers.
---
Gen X Still Suffering From Housing Explosion
A r
ecent study by Zillow
found that Generation X homeowners had no more equity than Millennials.  That is surprising at first glance since they have usually owned their home much longer.  The report surmises that Gen X owners bought when prices were higher while Millennials took advantage of lower prices after the bust.  Only 1.3% of Gen X owners are even close to owning their home free and clear.
---
Foreign Buyers Snapping Up U.S. Real Estate
We hear a lot about issues with foreigners these days, mainly with regard to jobs.  There is
another impact of foreigners
and that is the real estate market.  When our real estate market imploded, foreign buyers bought a large share of U.S. real estate.  The top buyers are Chinese with Canadians in 2nd place.  Canadian buying tapered off for a while and now is on the rise again, jumping 26% in the last 12 months.  They are buying expensive homes, $500,000+, mainly in states like Florida, Arizona, and California.  It seems people like to get warm.
---
HUD's Carson Warns of Senior Housing Crisis
HUD Secretary
Ben Carson is worried
that seniors will not have enough affordable housing.  House prices are not just pricing out young people.  Seniors also are facing a housing market they can't afford.  Carson went on to say that there are changes needed to the HECM reverse mortgage program.  Dr. Carson favors limiting the initial amount of equity seniors can draw on while requiring a financial assessment to ensure seniors can to continue to pay property taxes and health care costs.  He also wants stronger requirements that lenders fully disclose all conditions of the reverse mortgage.
---
Why Loans in Flood Areas are Stuck With FEMA
Despite what is commonly said,
FEMA insurance is not always the cheapest
.  There are some pretty respectable private insurers, such as Lloyd's of London, that offer rates that often beat FEMA.  So, why does everyone get FEMA flood insurance?  There are several reasons.  First, if FEMA has paid a claim, you may be required to keep FEMA insurance for 3 years or give the money back.  Then, there is the grandfathering issue.  Many FEMA flood policies are at a grandfathered rate.  If you go to a private insurer, then want to go back to FEMA, your grandfathered rate is gone.  Finally, there is the risk that your private insurer may decide to stop writing flood insurance.  You then have to scramble to get back to FEMA.  The various flood bills being offered seek to solve these problems.  The deadline to extend FEMA funding is September 30th.  You can safely take a bet that it will be extended.
---
HMDA Reporting Gets More Complicated
Originally, HMDA reporting was fairly simple.  You just entered a few data fields for each borrower and you were done.  Not so anymore.  There is a lot of data to enter and it may need to be analyzed for each borrower.  So, the CFPB has
released a scenario guide
to help those reporting get the data right.
---
Fannie Mae Says Economy Will Slow in 2nd Half
Fannie Mae's July 2017 Economic and Housing Outlook
says we should expect the economic growth we have seen in the first half of 2017 to slow in the 2nd half of the year.  The economy has seen economic expansion for 9 years straight.  Fannie says they see a decrease in corporate profits and sluggish consumer spending leading to the slowdown.  One must realize that is speculative and does not jive with current conditions and consumer sentiment.  Q2 2017 shows a strong economy and consumer sentiment is high.
---
Why the Arbitration Rule is A Big Deal
The CFPB recently published their rule that would allow lenders to have arbitration clauses but they will not protect against class-action lawsuits.  While arbitration clauses were already banned for mortgages, the power of the Congressional Review Act to allow Congress to easily say a rule is not what they
intended is profound
.  When one party controls Congress, it is very easy to block any, if not all, rules an agency promulgates by a simple majority vote in the Senate rather than needing 60 votes.  The House already only needs a simple majority.  In addition, the
OCC has come out in opposition
to the rule, and has the power, with other bank regulators, to nullify the rule.  This war could possibly isolate the CFPB from other regulators and stop anything the CFPB puts out.
One always must add new acronym-based words these days.  You can't live in Washington, DC without learning them.  Here's one that has become associated with jumbo mortgages, "Henry."  It stands for "High Earner, Not Rich Yet."  The phrase has been
around since at least 2003
but is now part of the jumbo mortgage jargon.  These are the people who earn between $250,000 and $500,000/ year but aren't saving a lot of money because taxes and their cost of living don't include it in their budgets.  They want low-down payment jumbo mortgages.
---
CFPB Opens Up Ability to Repay Rule.  Less Than 10 days to Comment
The CFPB is assessing the Ability to Repay rule, also known as the Qualified Mortgage rule, they released in January of 2014.  Under the rule, we have a 43% ratio that essentially only applies to private industry loans and a 3% cap that really only applies to mortgage brokers because of
all of the exemptions
.  This is your
opportunity to comment
.  Certainly, I would recommend that they remove lender-paid compensation from the 3% cap.  That would give an even playing field for all originators, that the CFPB claims to want to create.  Secondly, the government loan exemption from the 43% ratio expires in 2021.  The CFPB must decide in this iteration if that should be extended.  Changing to a 50% DTI would be the best choice but we really need to extend the GSE/FHA/VA exemption if raising the DTI is not their choice.  They also need to make certain streamline refinances remain QMs.
---
Rate Outlook
The economy is still doing very nicely despite the war between the Trump administration and Democrats and even some members of his own party.
Jobless claims dipped to 233,000, well below the expected 245,000 and not far from the recent record of 227,000.  Employers are looking to hire, especially in the low-wage area.  This has led the administration to back-peddle on its campaign promises and further open the foreign worker visa program.
Earlier this week, the NAHB builder sentiment index slipped a little.  Builders are worried about increasing lumber costs, land costs, labor costs, etc.  They also worry that consumers could stop buying.  The net result is they aren't in high gear on home building.  They are cautiously increasing production as evidenced by Housing Starts increasing 7.4% over the previous month.
The Philadelphia Fed Manufacturing Survey dipped a bit to 19.5 showing some weakness in the mid-Atlantic.
Leading economic indicators rose 0.6% versus the expected 0.4% increase but that hardly inflationary.
The 10-year Treasury auction this week was not strong, stopping rate improvement.
Rates improved slightly this week, waiting for some market-changing economic news.  The Fed FOMC meets next Wednesday and won't meet again until the end of September.  There are some who predict a .25% rate hike but most believe the Fed will hold off until a later meeting.  The inflation news they release will probably have more of an effect on mortgage rates.
---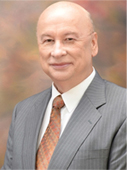 John Councilman, CMC, CRMS of AMC Mortgage Corporation in Ft. Myers, Fla. is past president of NAMB—The Association of Mortgage Professionals. He may be reached by phone at (239) 267-2400 or e-mail [email protected].
---