News From NAMB: July 27, 2017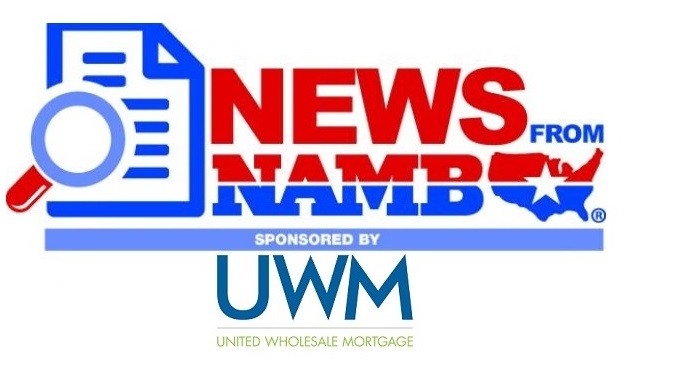 Top Story: Only 36 Comments On 3% Originator Cap
It is amazing that
only 36 people have commented
on the Ability to Pay Rule so far. The CFPB is assessing the Ability to Repay rule, also known as the Qualified Mortgage (QM) rule. Under the rule, we have a 43% ratio that essentially only applies to private industry loans and a 3% cap that really only applies to mortgage brokers because of all of the exemptions. It is super-easy to comment, simply
click on this link
and say something like "I believe the CFPB should remove the 3% cap on mortgage originators" or "The 43% cap on income should be changed to 50%", etc. 
NAMB has provided some talking points
for you and you can look at
NAMB's official comment
for ideas. You can even comment anonymously if you are afraid of the CFPB. The deadline for comment is Monday, July 31st.
---
United Wholesale (Advertisement)
UWM Lowers FICO on FHA and VA Elite!
United Wholesale Mortgage has lowered its FICO requirements on all FHA and VA Elite loans from 720 to 680. UWM, known for some of the industry's best technology, turn times and pricing on Elite conventional loans, now offers government loan borrowers access to its exclusive Elite pricing and same-month closings. Price out a loan today. You'll be impressed. Price your next loan with
UWM
.
---
Pennsylvania Creates Its Own CFPB
Apparently, the CFPB is not getting the job done enough to suit Pennsylvania and some other states. Pennsylvania Attorney General Josh Shapiro announced last week that he is creating a Consumer Financial Protection Unit to give further protection to residents. It will be headed by Nicholas Smyth, who helped create the CFPB. Other states are taking similar measures.
---
FTC Still After Louisiana Appraisal Board
The FTC was incensed by the Louisiana Real Estate Appraisers Board requiring that appraisers be paid a respectable wage. The Board brought actions against AMCs that allegedly paid appraisal fees below the fees reported in its fee surveys. AMCs were required to pay appraisers fees as least as high as those reported in the surveys. When Louisiana capitulated and agreed to modify the rules, the
FTC was not satisfied
. Where is the FTC in opposing the 3% cap on mortgage brokers, a reverse of the same issue?  With the current shortage of appraisers due to wages being suppressed by the more or less forced use of AMCs, one must wonder what is motivating the FTC to push so hard.
---
Government Planned Fannie/Freddie Profit Seizure
It all started with the government using Fannie and Freddie's add-on fees as a source of income. As early as 2011, at least a year before they started seizing all of the GSE's profits, the
government saw an opportunity
to make even more money. Why raise taxes when you can simply take the profits of companies that faltered in the housing crisis? The only problem with this is that it is essentially a tax on homeownership.
---
CFPB Administrative Law Judges Can Stay… For Now
The SEC and CFPB use administrative law judges to decide how to punish violators. It's a strange system at the CFPB because the CFPB Director can overrule these "judges" as he did in the PHH case. The constitutionality of having judges who are mere employees of the Director or SEC Commissioners was challenged in
Lucia v. SEC
. The DC Court of Appeals said these are nothing more than hearing examiners, not "judges," so they don't need to be appointed by the President. Other Federal Courts have said they are unconstitutional. The
DC Appeals Court
en-banc was deadlocked on the issue and the Supreme Court has not decided whether it will review that decision, probably waiting for the juicier case in PHH.  Meantime, the CFPB can continue being judge and jury.
---
Texas Thinks 5 Years Is Too Long to Be Inactive
Texas had written into law a fairly standard time period for a loan originator to be unlicensed before needing to retake pre-licensing education. The law had codified 5 years of being unlicensed. The bill's sponsor contended that many people working in Texas as residential mortgage loan originators will soon be considered out of compliance with certain federal regulations regarding the mortgage industry. Now, the
regulator can decide
how long it should be before starting over again, presumably, less than 5 years.
---
Was Poll Supporting Dodd/Frank "Fake News?"
A poll conducted by Americans for Financial Reform, a progressive group that purports to represent consumer advocates, recently ran a poll that said Americans love Dodd/Frank and the CFPB. It is little wonder they received favorable responses when one reads
some of the questions
. Regarding Dodd/Frank they asked, "This law also prohibits banks from certain risky practices and created the Consumer Financial Protection Bureau to fight against abusive financial practices that hurt consumers. It also bans taxpayer-funded bailouts of large banks and financial companies and, instead, sets up a system where investors rather than taxpayers bear the losses of bank failures. Please tell me whether, overall, you favor or oppose this law."
When all the figures were tallied,
2016 was a record year
for VA loans.  The VA guaranteed 705,474 loans—including jumbo mortgages—in fiscal year 2016, which runs from Oct. 1 through Sept. 30, an increase of nearly 12% over the same period in 2015. The total loan amount guaranteed was $179 billion, according to the Department of Veterans Affairs.  VA is particularly seeing gains in jumbo loans which
can be over the county limit
, a borrower would be required to post a down payment of 25% of the difference between the purchase price and the county loan limit. For example, if a veteran wants to purchase a home in San Francisco for $750,000, the required down payment would be $28,463 ($750,000 — $636,150 = $113,850 x 25%). That's only about 3.8% of the purchase price—far lower than the percentage most nonveterans would pay.
---
Mortgage Price Wars are On
We have begun to see a proliferation of mortgage price guarantees, especially from larger lenders. Ally Bank has jumped into the mortgage market again with Ally Home.  Like some other lenders, Ally is offering a
low-price guarantee
. If a consumer finds a better price at another lender, send the competitor's complete Loan Estimate, dated within the past five business days and Ally Home will match the interest rate and the points when the customer is ready to lock in their rate with Ally. The question is, "What if an astute borrower goes to lender after lender offering these guarantees and gets Loan Estimates continually dropping the price? Guess they haven't thought about that.
---
The Argument for E-signing
There are still a lot of documents that are being signed by pen and paper. That is especially true of closing documents. The CFPB has said that it would like the settlement process to go to electronic signing and delivery. A
blog that cites
some of the benefits and how to implement e-signing may be interesting to you.
---
Can Mortgage Lenders Prepare Mortgage Docs?
In a fair number of states, the practice is illegal.  Texas is one of the most adamant about the issue where attorneys passionately defend their turf, claiming Texas' unique laws make it essential to have an attorney prepare docs.  But, other states prevent the practice, especially if a bank, title company or mortgage company charge a fee for it.  South Carolina is actually even more restrictive than Texas, not only requiring attorneys to prepare mortgages, but to also attend settlement.  South Carolina
gave a little ground recently
when they allowed mortgage companies to prepare loan modifications but attorneys there.  The logic is that attorneys were too expensive.  Have they thought that might be true in doc prep as well?
---
Is It Cheaper Just to Buy Out Flood-Prone Homes?
Some homes are just so vulnerable to flood damage that they cost FEMA more than the premiums paid are worth. In Florida, more than 1,600 properties have flooded an average of five times. The options are: (1) raise the premiums on these houses sky high (2) refuse to insure them (3) just buy them and put them out of the pool. It is politically inexpedient to take #1 and #2 so one group is
proposing to simply buy them out
.
---
Want to Reach Millennials?
They say that the best time to reach customers is when they are young. So, everyone is trying to find ways to reach Millennials. What are keys? It certainly requires a strong online presence. Not only do Millennials shop for mortgages online,
25% choose their lender online
according Ellie Mae's Borrower Insights Survey. But good customer service is important to keep customers. Stratmor Group gives a timeless game plan that help you retain customers.
---
FAMP Conference Promises to Be Huge
The
Florida Association of Mortgage Professionals Convention and Trade Show
happens August 9-12th in Orlando. Dubbed FAMP Through the Decades, it will feature a gala with BeeGees music for us old disco fans. The conference includes the huge trade show, breakout sessions, the 70's themed gala, luncheon featuring the Florida Office of Financial Regulation, keynote speaker breakfast featuring Freddie Mac and more! Early registration discounts are still available. See you there!
This week has been good for rates despite the good economic news that often tends to hurt rates.  The 5-year Treasury auction this week showed strong demand, an indicator the experts think we should have low rates for at least another 5 years.  Last week, the 10-year Treasury auction was weak, indicating they aren't so sure about 10 years.
The Federal Reserve did nothing this week at their meeting.  They were probably wanting to get to the beach.  They won't meet again until September.  Stocks are continuing to zoom up into record territory.
House prices are still climbing.  The FHFA Housing Price Index was up .4%.  Case/Shiller said May home prices were up 5.7% over the previous year. 
There were 2 shockers this week.  First, consumer confidence soared, coming in at 121.1 vs. the expected 116.8.  Then, today, orders for durable goods, items lasting more than three years, rose 6.5%.  Expectations were for orders to rise 2.9%.
Weekly jobless claims cam in at 244,000, slightly higher than last week.  Expectations were for claims at 240,000.
The US trade deficit of 63.86B vs. the expected 64.9B.
Tomorrow, we get a fair amount of news: Quarter 2 Advance GDP, Q2 Employment Cost Index, and the University of Michigan Consumer Sentiment Report.
The best guess is that rates will be flat with a few small bumps for a little while.
---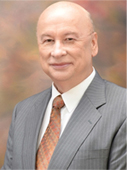 John Councilman, CMC, CRMS of AMC Mortgage Corporation in Ft. Myers, Fla. is past president of NAMB—The Association of Mortgage Professionals. He may be reached by phone at (239) 267-2400 or e-mail [email protected].
---