News From NAMB: July 7, 2016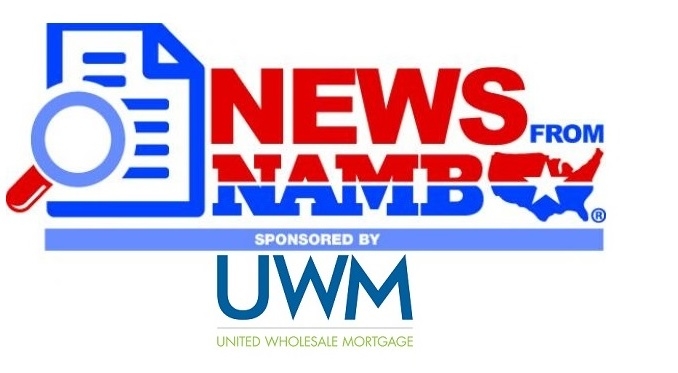 You may have noticed that News From NAMB is not just links to other media stories but also goes to primary sources. News From NAMB is different because we find important information that may not be reported elsewhere and we comment on why it is relevant to you, often in a fun way. Best of all, it is free to NAMB members. News From NAMB is sponsored exclusively by United Wholesale Mortgage. 
United Wholesale (Advertisement)
UWM's Elite pricing now starts at 740 FICO—so you can offer more of your clients some of the industry's best rates and pricing while providing access to industry-leading turn times, direct access to underwriting and award-winning technology. Elite programs are available for Conventional, High Balance and ARM loans with loan amounts from $250,000 up to county loan limits and LTVs of up to 80%. Learn more at UWM.com.
---
IRS Throws Monkey Wrench into 4506T Verifications
The IRS is very concerned that people's privacy is being violated by lenders checking to see if the tax returns borrowers provided are fraudulent. Depending on how the change is implemented, it could be so significant that it could virtually disable this process for fraud checking. If a lender had to use snail mail, it would take so long to get a transcript that closing would take months. The change was scheduled to take place on July 1, but there has been a reprieve until July 15.
---
Do Borrowers Lose If They Wait to Save for 20% Down?
Essent, a mortgage insurer, has compiled something that may be a good sales tool for those thinking they will save until they can avoid PMI insurance. Essent shows that a borrower would have to save $50,000 on a $250,000 house. If they saved $138/month it would take them 30 years to save enough. With typical inflation, the house would then cost at least $500,000 so they would only have 10% down.
---
The Highlights of CFPB Enforcement Summer 2016
It may be highlights for the CFPB, but lenders probably would call the CFPB's enforcement actions so far this summer something else. The violations included incorrect calculation of Amount Financed, Section 8 violations on ABAs, failure to give Adverse Action notices, improper disclosure of interest-only loans, and HMDA violations. They also cited insufficient Compliance Management Systems as a major issue. It doesn't say if they meted out fines but lenders and brokers would do well to pay attention since the CFPB seems to be getting more granular. More detail can be found in the CFPB semi-annual report.
---
Fifth Third Leapfrogs to No Downpayment
Freddie Mac is doing everything possible to regain market share after being knocked out of #2 position by Ginnie Mae. They started with Bank of America and Self-Help Credit Union offering Home Possible with 3% down. Then Quicken and Guaranteed Rate leapfrogged them with a 1% down program. Now, 5th Third is offering the no downpayment Home Possible loan. It is interesting that it doesn't even show up on 5th Third's mortgage site.
---
FHFA Wants Lenders to Take More of Risk
The Federal Housing Finance Agency has requested input on what it calls "Front-End Risk Transfer." That is where the liability and recourse are set when the loan is sold, not when things go wrong.  MBA is very unhappy about this concept since they believe it will disadvantage smaller lenders.
---
NAMB Sends FHFA Alternative Approach to LLPAs
A number of trade groups sent a letter to FHFA director Mel Watt encouraging him to cut or drop LLPAs entirely. NAMB agrees but takes an alternative approach should Watt fail to cut fees, which is likely.  NAMB wants borrowers to know how much they are being charged for fees that have little to do with underwriting the risk of mortgages. These fees are being used to pay for things like subsidizing FICA taxes.  NAMB wants these fees to be disclosed on the Loan Estimate and Closing Disclosure that the CFPB has promised to revise so borrowers realize how much they are being charged.
---
10-Year Treasury Falls to Record Low
For the first time since records have been kept, the yield on 10-year treasuries closed below 1.4%. The new record of 1.367%, broke the previous record low set four years ago. Although the 10-year treasury is the benchmark for mortgage rates, we have not hit the lows set 4 years ago for conventional loans. It appears the culprit is loan-level price adjustments.
---
Cordray Assesses the Past 5 Years of CFPB
Richard Cordray was interviewed with some fairly easy questions on CNBC this week. He was asked if he would do anything differently. He answered it has been a learning experience. Cordray touted the $11.6 billion dollars the agency has collected and the one million-plus complaints consumers have filed. He said the complaints may have a few baseless claims but they show a pattern of problems where the CFPB will take action.  He blamed the 2008 economic disaster solely on mortgages.
---
Cordray for VP?
It appears people in Ohio are pushing Hillary Clinton to choose Richard Cordray as her VP. Ohio is also home to Sherrod Brown, the possible chair of Senate Banking. But, if he were to become VP, Ohio Governor Kasich, a Republican, would appoint a Republican to his seat.
---
Millennials Moving in With Mom and Dad
In other cultures, the family home is shared with other generations. In the affluent United States, it was more typical for the generation to move out and buy their own home. That is no longer true. Millennials are staying home with mom and dad. One must wonder if our country is becoming more like third-world countries or whether this is simply an attitude change. Either way, it is an area of concern for mortgage originators.
---
Criminals Get Even Bolder
In a case showing the ultimate chutzpah, three men in the Philadelphia area were attempting to steal real estate owned by banks and even the government. The trio would move into, rent, or sell the properties. They even went so far as to harass policemen, judges, and other government employees by filing false tax forms against them. Two of them were just convicted and hopefully sent away for a long time.
---
Great Golfing This Year at NAMB National
Royal Links Las Vegas has recreated 11 of the most fabled holes in the world of golf all into one course. You can play the "Postage Stamp" at Royal Troon and the "Road Hole" at St. Andrews and other holes from world-famous courses. This is a once-in-a-lifetime golfing opportunity with all proceeds going to NAMB's Legislative Action Fund. It's just five-minutes from the Las Vegas Strip. Join NAMB on Sunday, Sept. 25, 2016.  This could sell out so register online to ensure your place. Onsite registration begins at 6:30am PT and Shotgun start is promptly at 7:00am PT.
---
---
Rate Outlook
Investors are still running for safety due to Britain leaving the Eurozone. Some claim that Brexit is the cause of all of the economic fears and woes. Others are saying it really isn't that big of a deal. There is a third camp that says the economic slowdown worldwide is somewhat inexplicable. One author says the world is turning Japanese, a nation who has been stuck in economic lethargy for over 10 years.  Employment is good, at least that is the headline, but the percent of people working isn't. The net takeaway is that we are in for low rates for some time to come. For those of us in the mortgage business that is great news. Mortgage applications are way up this week, mostly for refis.
The Fed minutes released this week showed a Fed that has not given up the idea of raising short-term rates. They are certainly being more cautious about it though.
This week, economic news was mixed. The trade deficit was up a little but didn't mean much. Factory orders were down 1% which was expected. ADP payrolls showed some strength with employment up 172,000 and jobless claims at 254,000, on the lower end of the 250K to 300K range.
Tomorrow is the big economic news of the month, the Bureau of Labor Statistics Jobs Report. It won't be hard to top last month's abysmal numbers. A strong report could put a damper on lower rates.
---
---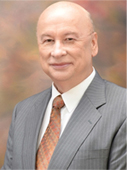 John Councilman, CMC, CRMS of AMC Mortgage Corporation in Ft. Myers, Fla. is immediate past president of NAMB—The Association of Mortgage Professionals. He may be reached by phone at (239) 267-2400 or e-mail [email protected].