News From NAMB: June 2, 2017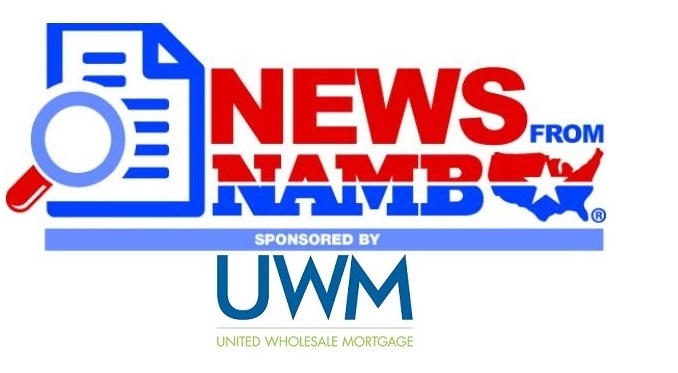 Top Story: Fed Steps in; Busts Appraiser Rules
The pressure from various areas of the country to
get appraisals in a timely fashion
at a reasonable price has been heard in DC.  The Federal Reserve and other bank regulators have decided to temporarily set aside state appraisal laws in certain areas.  The advisory would allow appraisers credentialed in one state to provide their services on a temporary basis in another state experiencing a shortage of appraisers without going through the licensing process in the state.  The biggest change is temporary waivers can be obtained to set aside certification or licensing requirements.  In our meeting today at the Appraisal Qualifications Advisory Committee in DC the ASC pointed out that this may not affect as many appraisals as hoped because it will not supersede Fannie, Freddie and FHA guidelines.
---
United Wholesale (Advertisement)
For home buyers who want both the stability of a fixed mortgage and the low rate of an adjustable mortgage, the new UWM 5/5 ARM provides the perfect balance. It has a low initial rate that only adjusts twice within 15 years and it can only adjust by 2% each time with a cap at just 5% from the initial rate. Learn more about the perfectly balanced mortgage at
uwm.com
.
---
No More Fannie Loans With a DTI Above 50%
Fannie Mae's Desktop Underwriter is being
recoded in Version 10.1
to issue and Approve/Ineligible if the DTI exceeds 50% no what the LTV or cash reserves.  However, Fannie claims they are liberalizing the Approves for DTIs between 45% and 50%.  When DU issues an Approve recommendation using the disputed tradelines, no further documentation of the disputed tradeline will be needed.  One other item of interest is that ARMs will now go to 95% instead of 90%.  These changes take effect July 29th.
---
Mortgage Rates To Remain Low Despite Fed Rate Hikes
Bond yields are not paying attention to Federal Reserve rate hikes.  Bond interest rates have actually gone done since the first of the year, despite the Fed raising rates, and that is projected to continue for much of this year. 
Bloomberg credits faltering inflation data
, waning confidence in Donald Trump's agenda, and safe-haven demand for U.S. bonds for the lower rates.  They now believe there is enough bond demand to absorb a slow exit by the Fed from buying bonds.
---
FTC Doesn't Like Fixing Appraisal Fees
The
Federal Trade Commission has filed a complaint
against the Louisiana Real Estate Appraisers Board
, alleging that the group is unreasonably restraining price competition.  The Board, a state agency controlled by licensed real estate appraisers, has unreasonably restrained price competition for real estate appraisal services provided to appraisal management companies, according to the FTC.  Dodd-Frank requires appraisal management companies to pay "a rate that is customary and reasonable for appraisal services performed in the market area of the property being appraised."  The FTC claims the Board is preventing AMCs from negotiating prices with individual appraisers.
---
Why Home Prices Can Continue to Rise
Home prices have soared back to pre-meltdown values and even beyond in many markets.  People are asking, "Doesn't this mean home prices are too high and we are in another bubble?"  Not really. 
Zillow research
shows some amazing statistics.  Borrowers are spending less of their income on housing than they did from 1985 to 2000.  Incomes during the implosion rose while home prices were just climbing back to their original values.  Another amazing fact is that renters spend nearly twice as much of their income on housing than homeowners.  How is that for a sales tool?  Case-Shiller claims home prices jumped 6% in March alone.
---
Uh Oh… Non Banks May Get Blame #2
In a recent report comparing credit scores between mortgages originated by banks and non-banks, Stratmor Group points out the credit score gap is growing.  Banks average credit score was 743 in 2016 while non-banks average score was 719, a 24-point spread.  719 is lowest score since 2008 when it was 710.  It isn't the borrowers with 719 scores that will cause the finger-pointing.  It will be the 550 scores that drag the average down.  They will no doubt overlook the fact that Fannie Mae and FHA are vocally pushing lenders to expand the credit box.
---
SunTrust Fined Over Flood Insurance
The Federal Reserve fined SunTrust $1.5 million dollars
over flood insurance
.  The really weird part is the agreement is public but doesn't tell us why they were fined.  We would assume it was for not requiring flood insurance when they were required to do so.  Some speculate it was the other way around where the bank was requiring flood insurance when it was not required and force-placing it.
---
Stonegate Mortgage Acquisition By Home Point Complete
Stonegate Mortgage had taken some severe losses but recent results indicated a turn around. Home Point and Stonegate agreed in January to the deal
which now becomes final
.  Home Point is paying $211 million in an all-cash deal.  Stonegate will add facets of the business to all origination channels as well as warehouse lending.  Nearly all of Stonegate's top management will not be retained by Home Point.
---
30-Day Delinquencies Jump 13%... Not to Worry
The headline looks truly ominous in many of the trade publications. 
Black Knight Financial Services points out
that borrowers who are over 30 days late on their mortgage jumped by 12.93% in April.  That would be startling if it weren't for the fact that it is still 3.58% fewer than this time last year.  Even Black Knight admits April's delinquency rate increase was primarily calendar-driven (due to both the month ending on a Sunday and March being the typical calendar-year low).
---
Pending Home Sales Drop… Again
Pending home sales in April slumped for the second consecutive month and were down year-over-year nationally and in all four major regions, according to the National Association of Realtors. 
Lawrence Yun, NAR chief economist, says
the lack of inventory that also drives up prices is a double whammy on home sales.  Still, NAR is predicting, an increase in sales of 3.5 percent from 2016.
---
Mortgage Originations Most Since 2012
---
Two Vet Groups Defend CFPB
Two groups, Vote Vet and Common Defense, who represent veterans, are asking Congress not to dismantle the CFPB.
In a letter sent to Congressional chairs
Sen. Mike Crapo and Rep. Jeb Hensarling, the groups list a litany of reasons why veterans are helped by the CFPB.  The only major news outlet to pick up the story was Housing Wire who neglected to mention these are rabidly Democrat groups who call Donald Trump an "illegitimate President" and call for his impeachment even though veterans voted 2 to 1 for Trump.
---
Rate Outlook
The Fed is still being coy about whether there will be a rate increase at the June meeting.  Experts have given the hike an 85% chance but the Fed is taking a wait and see.  The minutes from the May meeting show the Fed is still worried about the economy.  However, they are going to raise if the economic data, such as the employment report that comes out tomorrow, justifies it.  The minutes revealed, "it would soon be appropriate" to raise borrowing costs.  With inflation still below the 2% level the Fed wants, it may be more difficult for them to raise again later in the year.
This week, one of the top items that the Fed watches, the PCE Core Inflation Index, was up .2%.  That is hardly an indicator of inflation.  Personal income rose 0.4% and spending outlays rose 0.4%.  Both increases were as expected.  Consumer confidence was slightly shy of estimates at 117.9 vs 119, but still pretty bullish.
ADP Payrolls showed the economy added 253,000 jobs vs. the expected 177,000 leading people to believe the jobs report tomorrow will be robust and not good for rates.
If the employment report comes in around the 175,000 or better range, it is likely the Fed will give rates another small bump this month.
LOs should not be worried, at the moment, by the Fed hikes.  They often tend to drive down long-term rates which is evidenced by the best rates since the beginning of 2017.
---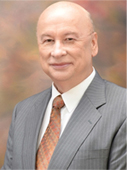 John Councilman, CMC, CRMS of AMC Mortgage Corporation in Ft. Myers, Fla. is past president of NAMB—The Association of Mortgage Professionals. He may be reached by phone at (239) 267-2400 or e-mail [email protected].
---