News From NAMB: March 10, 2016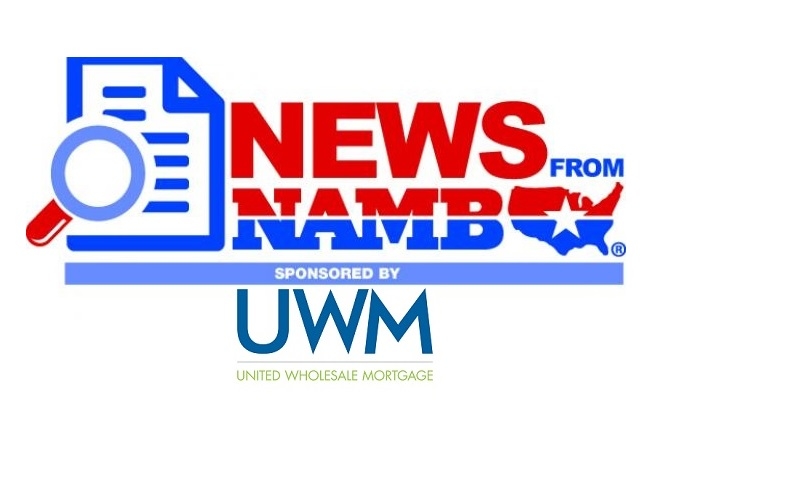 You may have noticed that News From NAMB is not just links to other media stories but also goes to primary sources. News From NAMB is different because we find important information that may not be reported elsewhere and we comment on why it is relevant to you, often in a fun way. Best of all, it is free to NAMB members. News From NAMB is sponsored exclusively by United Wholesale Mortgage (UWM). 
United Wholesale (Advertisement)
UWM is the #1 wholesale lender in the nation—originating nearly $13 billion in 2015. UWM is dedicated to championing your success and making lending easy.Thank you for making United Wholesale Mortgage the #1 wholesale lender. Get YOUNITED at UWM.com.
---
Wholesale Lenders Move Toward Broker Partnership
Brokers have often complained about wholesale lenders taking their clients once the borrower is in loan servicing. Lender loan retention departments would then solicit broker borrowers for refinances and contractually prohibit brokers from contacting their past clients. United Wholesale turned that philosophy on its ear by notifying brokers when the broker's client had a mortgage credit pull.  Now MB Financial has adopted the same policy.  This may become the future of wholesale lending.
---
CFPB Webinar on Construction Loans Disappointing
The CFPB recently presented a webinar on how a construction or construction-permanent loan should be handled under TRID due to complaints about the inadequacy of its Fact Sheet. Topics such as how to handle the interest-only period and balloon payments were presented. They warned you shouldn't depend on this advice. While that is somewhat beneficial, the CFPB took questions but did not answer them on the webinar and didn't even provide a transcript or a recording. You can find the handout and slides on the Web.
---
More Lenders Moving Away From Retail
Stonegate Mortgage is latest in those who are eliminating or closing retail branches. Stonegate is closing 67 branches or desks. Brick and mortar branches only accounted for 12 percent of Stonegate's production last year. The company will continue to focus on correspondent, wholesale and digital direct mortgage channels.
---
CFPB Investigating Sold Derogatory Accounts
Have you ever had a borrower who has three collections showing for one derogatory account? Creditors often continue to report the account even after they have sold it to a collections agency and there are times where that collector sells to someone else and they all show on the report making things far worse for the borrower. According to Dave Sullivan, the CFPB is about to put an end to practices like this as well as other collection reporting practices.
---
Dodd/Frank Getting Ready to Invade Commercial Loans
Dodd/Frank Section 1071 changed ECOA so that it now requires lenders to collect data on business and commercial loan applications to ensure that women and minority-owned businesses are not being discriminated against. The CFPB has yet to promulgate the rules implementing those changes. It is believed that will come shortly. In the debate this week, Sen. Clinton promised to expand this push to ensure these loans are being made.
---
Are Medical Collections An Accurate Credit Indicator?
According to Forbes Magazine, every indicator shows medical collections are not a true indicator of credit quality. Forbes says, "You might assume that uninsured Americans being chased for big balances is the problem. But that is not the case. The median medical bill that ends up in collections is only $207. Given the small size of the typical bill, it looks like process is the problem, rather than an inability of people to pay."
---
West Coast Has Highest Home Price Appreciation
Home prices are still increasing around the country but they are dramatic on the west coast. FHFA's Home Price Index showed Nevada had the highest increase of 12.7 percent, followed by California with 10.9 percent and Idaho with 10.7 percent. The region with highest increase was the San Francisco area with 20.7 percent.
---
NAMB East Gets Rave Reviews!
The Westin Hilton Head Resort far exceeded everyone's expectations. This was perhaps the most elegant hotel we have had in years. Attendees were wowed by the beautiful setting right on the beach. So many people had such a good time they were going to tell all of their friends how great it was. Yes, you can learn and still have a wonderful time when it's a NAMB conference.
---
Should Every Senior Consider a HECM HELOC?
Even if you can afford to make to the payments, a reverse HELOC may make sense. There are those that make the argument that the settlement costs are high. It is likely you can find an originator who will minimize those costs. Another argument is that you will pay mortgage insurance that you would not pay if you had a conventional HELOC. If you don't use the credit line, you won't pay annual mortgage insurance. The problem with conventional HELOCs is that they only allow you to draw for 10 years at most. HECMs have no time limit. Plus, the line will grow as you age. Voluntary repayments also increase the amount of the line of credit. It's nice to have access to credit, even if you don't plan to use it.
---
Rate Outlook
This week had very little significant economic news.  Sometimes, that doesn't equate to lower rates. There was no bad economic news that had tended to drive rates downward.  Stocks continued to gain ground, breaking the 17,000 mark again.  This had the effect of taking money from bonds and giving us higher rates.
Treasury auctions were the other factor in causing a jump in rates.  Bidding was lukewarm at best, especially the 10 year treasury which is most closely aligned to mortgage rates.
Today, weekly jobless claims came in at 259K and continuing claims, a summation of all receiving benefits, at 2,255K. This wasn't great news for rates.  Economists' expectations were for claims to 275K and continuing claims came in as expected 2,251K.
You may be wondering why rates weren't much worse today. The answer is the European Central Bank cut deposit rates and expanded their quantitative easing program this morning. The Bank of Japan cut rates into negative territory earlier this year and is talking about expanding their QE program. As the Fed discusses rate hikes, ultra-low rates abroad will help keep rates low in the US because foreign investors want something better than zero return or even losing money.
---
---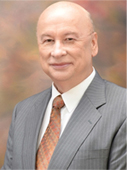 John Councilman, CMC, CRMS of AMC Mortgage Corporation in Ft. Myers, Fla. is immediate past president of NAMB—The Association of Mortgage Professionals. He may be reached by phone at (239) 267-2400 or e-mail [email protected].