News From NAMB: March 31, 2016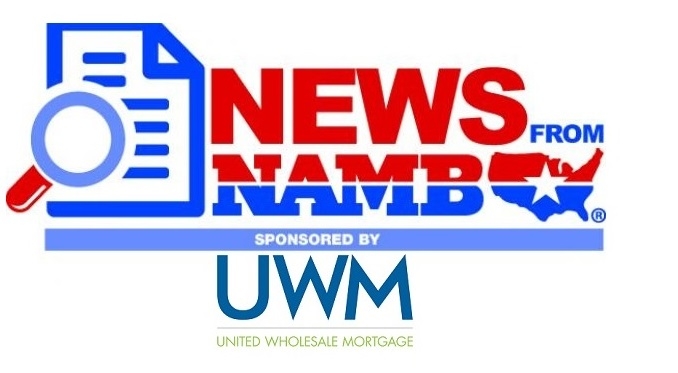 You may have noticed that News From NAMB is not just links to other media stories but also goes to primary sources. News From NAMB is different because we find important information that may not be reported elsewhere and we comment on why it is relevant to you, often in a fun way. Best of all, it is free to NAMB members. News From NAMB is sponsored exclusively by United Wholesale Mortgage. 
United Wholesale (Advertisement)
Looking for a competitive advantage? Look no further than Instant M.I. from United Wholesale Mortgage. With Instant M.I., there's no need for a second underwrite from the M.I. companies, which can cause closing delays and last-minute conditions. That means you get M.I. in minutes, not days, providing peace of mind for you and your borrower. UWM invites you to Master the Markets with Barry Habib. Get YOUNITED at UWM.com.
---
Guaranteed Rate Loses $25 Million Suit Over LO Transferring Files
A California jury found that Guaranteed Rate and loan officer Benjamin Anderson defrauded his former employer, Mount Olympus Mortgage, by downloading and transferring more than 200 active loan files and personal financial data on 900 borrowers before switching firms. Mount Olympus, aka Tru Mortgage, claimed Anderson signed an employment agreement with Guaranteed Rate in April 2014 while still working for Mount Olympus. The suit, in Orange County Superior Court, said he sent Mount Olympus loan files through his personal email account to his new employer soon after signing the new employment agreement. The jury found that Anderson committed fraud but it was apparently civil fraud rather than criminal so he can continue working in the mortgage business.
---
Have You Ever Seen an 850 Credit Score?
It appears they do exist although they are rarely seen. An even bigger question is "How do you get one?" Dave Sullivan, who works for Credit Technologies, says he has seen a few and he shares his knowledge on how to get one. On a lighter note, a "hoodie" with an 800+ score shares his technique.
---
CFPB Releases Servicemember Complaint Report
The CFPB released its annual report on servicemember complaints. At first glance, it looked very unfavorable for mortgages which came in at #2, just behind debt collectors. A deeper look shows that only 22% of the mortgage complaints had anything to do with loan origination. Nearly all of the complaints were against loan servicing. Still, 22% is too high a number for good originators to have.
---
Audit Says Fannie/Freddie Still Lack Oversight
The FHFA is charged with making certain that Fannie and Freddie operate more soundly than they did before they went into conservatorship. That was the whole purpose of the conservatorship. The latest report from their own inspector general says FHFA has not made certain the GSEs are adhering to the requirements of the conservatorship.
---
Can Banks Even Compete Anymore In the Mortgage Business?
Many people are questioning the ability of banks to compete with independent mortgage companies and mortgage brokers. Banks perennially have taken their depository customers as future mortgage clients.  But, consumers are waking up in the internet age and are fleeing to non-banks for better service, more programs, and often better rates. Banks are holding on to the jumbo market for now by underselling even Fannie Mae and Freddie Mac. That could be perilous for them if rates take a sharp upturn that could be nearly as costly as defaults.
---
Seniors May Be Incapable of Understanding Reverse Mortgages
In a somewhat shocking study, the Mortgage Bankers Association (MBA) found that "By the time individuals are arriving into traditional retirement ages, when many important financial decisions are made, cognitive skills are already in decline as part of normal cognitive aging." Seniors have $5.83 trillion in equity waiting to be tapped, according to the National Reverse Mortgage Lenders Association (NRMLA). This could imperil the program since one of the requirements of making a contract is having mental competency. One should also be aware the CFPB just issued an advisory on senior abuse in the financial world.
---
Banks Getting Back Into HELOCS Big Time
For quite a while after the implosion, banks had little interest in originating home equity loans (HELOCs). With equity soaring, banks are taking a second look. 2015 showed a 24% increase in HELOCs over 2014. While HEOCs are convenient, people who carry large balances are good targets for refinances into a fixed-rate mortgage.
---
Top Opponent of Fannie/Freddie Resigns
Michael Stegman, the top housing advisor in the Obama Administration, has resigned. Dr. Stegman became the voice of doom for any hope of keeping the GSEs alive. Speaking at MBA's Annual Conference, Stegman said, "You should be aware that last week the Administration made clear its opposition to taking any action in support of what has become known as 'recap and release.'"
---
Do We Really Want Fannie and Freddie Out of Conservatorship?
Many people are calling for an end to the conservatorship of Fannie Mae and Freddie Mac. They point to the fact that the GSEs will have no reserves starting in 2018. Although they are often used in the same sentence, recap does not necessarily mean there must be Release. Instead of bleeding Fannie and Freddie dry, some of their profits could be used to recapitalize them somewhat. If they are released (i.e. taken out of conservatorship) they immediately lose QM status exemptions under Ability to Repay. That means all conventional loans would be stuck with 43% ratios, even those that aren't sold to the GSEs, but qualify to be.
---
Do Notaries Need to be at Closings?
For years we have always expected notaries to be at closings. It may very well be that is changing. The Property Records Industry Association (PRIA) has prepared a white paper that tells us to prepare for a new world in the notary business. States have been enacting new laws that will allow for such things as video conferencing the notary. It would seem one could do the conference on your cell phone.
---
Home Sales Indicator Shows Increase for March
NAR's Pending Home Sales Index, which measures how many contracts for homes have been signed, is showing a nice increase after flopping in January and February. It appears the slower sales early this year caused home price inflation to slow a little. In January, home prices jumped a startling 8.1% and fell back to 4.4% in February. Case-Shiller was a little more conservative on price increases at 5.4% in January. Coupled with low rates, people are in a buying mood. The question is, "Can they keep buying with home prices going up far faster than wages?"
---
Even Detroit is Back to 2007 Real Estate Values
Everyone in the media and government said the easy money of the 2000s decade caused a housing bubble that burst. We no longer have no-income verification loans, no exotic ARMs, and no private money to speak of in the mortgage market. But, even Detroit, implosion central, has regained housing values to pre-crash levels. One must wonder if it was mass hysteria over foreclosures that caused values to crater. If not, we have to assume the government lending programs are causing another bubble. Or, it could be that current prices are sustainable and reflect the law of supply and demand. 
---
Mortgages Could Be Free in Europe and Elsewhere
So far, the European Central Bank along with Switzerland, Sweden and Japan have driven deposit rates into negative territory in a wild attempt to move inflation higher. This has resulted in an amazing $7 trillion dollars' worth of government debt trading below 0%. Can you imagine how low HELOCs could be under that scenario? Somehow or other, I can't imagine the banks giving loans to people for free though.
---
Rate Outlook
This week, the largest single piece of economic news. The Bureau of Labor Statistics (BLS) Jobs Report will be released on Friday. That will no doubt put rates on the defensive later in the week. Experts believe we will see a slight pullback from the strong jobs report for February.
The Fed retreated this week from earlier statements that they were ready to raise rates again. Chair Janet Yellen told the Economic Club of New York, "I consider it appropriate for the committee to proceed cautiously in adjusting policy." Everyone took that to mean, "We intend to hold off on further rate hikes for now." Mortgage rates had some nice drops as a result. 
Fourth quarter GDP released last Friday and showed the US economy grew at a 1.4% rate. That data was slightly higher than was expected.
Personal income rose 0.2% and outlays rose 0.1%. Core PCE prices rose 0.1%. Economists' expectations were for income and outlays to rise 0.1% and prices to rise 0.2%. Inflation remains below the Fed target rate of 2%, which should delay any rate hikes this year.
Consumer confidence was somewhat stronger than expected, coming in at 96.2 vs. the expected 94.5. ADP payrolls came in at 200,000 versus the expected 196,000.
---
---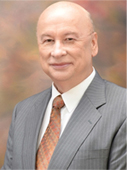 John Councilman, CMC, CRMS of AMC Mortgage Corporation in Ft. Myers, Fla. is immediate past president of NAMB—The Association of Mortgage Professionals. He may be reached by phone at (239) 267-2400 or e-mail [email protected].