News From NAMB: November 5, 2015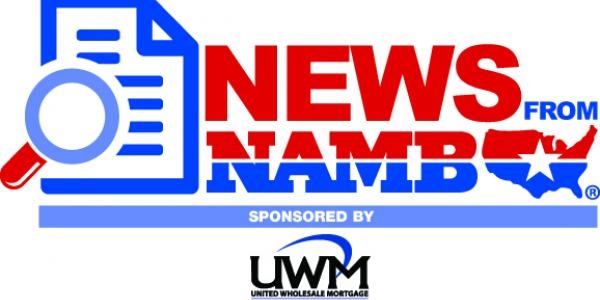 You may have noticed that News From NAMB is not just links to other media stories but also goes to primary sources. News From NAMB is different because we find important information that may not be reported elsewhere and we comment on why it is relevant to you, often in a fun way. Best of all, it is free to NAMB members. News From NAMB is sponsored exclusively by United Wholesale Mortgage (UWM). 
---
United Wholesale (Advertisement)
Looking for the latest industry news? Tune in to Mat Ishbia's 3 Points video newsletter. The president and CEO of United Wholesale Mortgage updates brokers and correspondents each month on the most relevant industry news. This month, Mat talks about the DU changes from Fannie Mae, the TRID grace period and MBA's forecast for 2016. Click here to watch this three-minute video now. You'll be glad you did. Isn't it time you started working with UWM?
---
House Strips G-Fees for Highway Funding
We can thank your tweets and Reps Randy Neugebauer (R-TX) and Bill Huizenga (R-MI) who added an amendment that removed increases in mortgage fees from the highway bill. What a shame that Neugebauer will be retiring next year. The House approved their amendment by a vote of 354-72. The entire bill just passed the House as well but must be reconciled with the Senate bill. When you realize that there hasn't been a gas tax hike since 1993, you realize what a hole we have dug. One congressman has introduced legislation that would increase the gas tax just by the amount of inflation since 1993. It is a whopping 33 cents a gallon. You can bet that is not going to fly. So, they will be looking for money from everywhere else, like hiking G-fees on mortgages. Keep your powder dry.
---
FHA Audit Could Trigger Premium Cut
FHA's annual actuarial audit comes out in November with much anticipation. Everyone believes FHA will show greatly improved finances, possibly even exceeding the two percent reserve limit Congress requires. Some groups are already calling for a reduction in the annual MIP from 0.85 percent to 0.55 percent. If so, get ready for quite a few refis if rates hold steady.
---
White House Plans to Expand FHA to Ease Rental Shortage
White House spokesman Michael Stegman, says the rental shortage is so critical that only 28 adequate and affordable units are available for every 100 renters with lower income. The administration's answer is to add 1/10 percent to the interest rate of any government-guaranteed mortgage security. They also want to expand lending by the Federal Financing Bank, a federal bank that borrows from the Treasury to fund anything government-guaranteed such as FHA loans.  FFB could be a competitor to Ginnie Mae to funnel money for FHA loans. Right now, they envision it providing funds for five-plus unit rental properties through FHA 223F. Perhaps FHA should also return to the business of financing single-family rental properties. Strangely, Stegman is adamant that Fannie and Freddie not play a role.
---
Caliber Says, "No Pot Income!"
Caliber Home Loans just released a memo declaring, "Effective immediately, all loans with income or employment from marijuana-related businesses (MRB) will be declined." They offer no explanation. I searched Allregs and the only other lender or investor I could see with a similar requirement was the Federal Home Loan Bank's MPF program. I guess we won't see as many Caliber loans in Colorado.
---
Join Me at the New York Association Conference on Tuesday, Nov. 17
I will be speaking over lunch at the New York Association's Annual Conference in just two weeks. You won't want to miss this speech where I forecast the future of the mortgage industry, something I have never done before. Just after Hawaii and D.C., New York has the highest average home prices in the nation at $425,000 and has the fastest price increases. With even the average loan above the conforming limit, you need to know what all of the wholesale lenders offer. There are some great compliance sessions and the Deputy Superintendent NYSDFS will be speaking.
---
Small Banks and Credit Unions Now Calling for TRID Enforcement Delay
Small banks and credit unions are joining NAMB in the chorus of those who say TRID enforcement should be delayed. They say their software they use isn't fully ready and having exact fees are very difficult for them. A bill delaying enforcement has passed the House and S. 1711 has been introduced in the Senate. You can call your senator or just tweet them to support this bill. While the CFPB has said they won't be heavy-handed for several months, it is a long way from delayed enforcement. Civil suits are a very present risk.
---
NAMB Adds Super-Easy Way to Tweet or E-mail Your Congressman
You've probably already experienced CQ Rollcall this week. Here's how it works. You get a call to action from NAMB. Click on the link and it will ask for your name and address and immediately tweet your member of Congress how you feel about an issue. Once you put your name and address in, it knows you. Keeping your elected representative aware of what we want is a snap!
---
Freddie Post Losses ... No Bailout Yet
Freddie Mac posted a $1.5 billion loss for the third quarter on deratives due to a sharp drop in interest rates. Their total net operating loss was $.5 billion. Freddie says they won't need taxpayer money though because it was a paper loss on derivatives. Very strange because Treasury took their share last month of an equal $1.5 derivative gain. The money to offset this month's loss must come from their very small reserves. There are some who are touting the Freddie loss as proof that Freddie is insolvent. It's getting interesting. Meanwhile, Fannie Mae managed to make a profit but only half of what they made the previous quarter. Fannie warned earnings in 2015 and future years will be substantially lower than its earnings for 2014.
---
Civil Rights Groups Push to Recapitalize Fannie and Freddie
The three top civil rights groups are not pleased with the Obama administration's decision to keep Fannie and Freddie as wards of the government. The National Community Reinvestment Coalition (NCRC), National Association for the Advancement of Colored People (NAACP), and the League of United Latin American Citizens (LULAC) all signed on to a letter to the President expressing their dismay. The groups were responding to the Treasury Secretary and a White House Spokesman saying they had no plans to let Fannie and Freddie raise capital. The government's argument that they had to take over Fannie and Freddie in 2008 has been debunked by every expert. Is the government just wanting control or a cash cow? Cows that aren't fed become sick cows.
---
Credit Scores Improving for Purchase Loans
While high-score borrowers are declining for refis, they are still climbing for purchases. Over 80 percent of purchase borrowers had scores over 700 according to Black Knight. Purchase volume if at the highest level since June of 2007 according to the survey.
---
Minorities Suffering Most From New Lending Laws
African-Americans' percentage of home loans has plummeted since the financial crisis. In 2006, 8.7 percent of mortgage went to blacks while in 2014 HMDA data shows only 5.2 percent of mortgages went to blacks. The Justice Department believes it may have to do with redlining. They have settled redlining cases already in eight cities this year. A DOJ spokesperson says they have many more cases in the works. It will be interesting to see of mortgage originators will also be drawn into these actions as well as their companies.
---
Like the Old Way of Brokerage and Lending? Move to Canada
Unlike Dodd/Frank and CFPB rules, mortgage brokers can still use their commissions to buy down rates. Borrowers can negotiate with lenders and brokers to get a better rate or price. Of course, there are journalists who see this as evil, including an ex-mortgage broker. I find it very interesting when watching all of those HGTV shows produced in Canada that their houses sell for far more than typical homes in the USA. Perhaps their mortgage finance system is the reason.
---
State MLO Test Disappearing
California and Missouri just agreed to adopt the NMLS Uniform State Test (UST) effective Jan. 1st. Only six states now have a separate state MLO test, the largest being Florida. For those who have taken the UST you know it's pretty easy. One must wonder why MLOs aren't required to prove that they know their states' laws.
---
Freddie Mac Goes to Church
Before the financial crisis, it was common for Freddie Mac to partner with faith-based groups and housing finance agencies.  Freddie wants to again utilize religious organizations and non-profits to reach underserved communities.  This may open new opportunities for originators in cities where there is a high concentration of potential homebuyers.
---
Lenders Think Compliance Now Will be Second to Profit
A National Mortgage News survey shows mortgage lenders think they can now redirect resources to things like increasing business and customer service. It will be interesting to see if government leaves things alone long enough for that to happen.
---
Wall Street Journal Acknowledge Non-Banks Taking Over Mortgages
In an article that is certain to drive more consumers to non-banks, The Wall Street Journal points out that non-banks are often faster and cheaper. Without marketing services agreements, it will be interesting to see if banks can hold their remaining share. It could also be that the public now is more likely to view banks more negatively than mortgage originators. IMF Director Christine Lagarde says a recent survey showed the banking industry's reputation ranked only above government and tobacco firms and that banks have done little to clean up their act.
---
Crowd Funding Not Likely to Replace Mortgages Under New Rule
Crowd funding allows small investors to buy shares in companies that will not have to file full-blown registration statements with the SEC. The SEC just adopted a new Crowd Funding rule that allows those with less than $100,000 net worth to invest. But, their investment would be limited to five percent of their net worth or $2,000. To set up mortgage servicing, the origination chain, manage payments to many investors, and deal with compliance will likely make mortgages too low-return for this type of investing.
---
Rate Outlook
Tomorrow is the big day for economic news. The Bureau of Labor Statistics releases its job creation report for the month this Friday. This is considered the most important economic news of the month. The Fed will be watching it closely to decide if they are raising rates at their December meeting.
Here is the way the Fed watchers see it. 
►Jobs created => 200,000 and the Fed will very likely raise rates in December
►Jobs created around 150,000 will throw things in doubt
►Jobs created around 100,000 makes it very unlikely the Fed will raise in December
The experts are varying quite a bit, anywhere from 150,000 to 200,000.
Many experts think this will be a good jobs report (bad for rates) and the Fed will raise. Others, such as former PIMCO co-CEO Mohamed El-Erian is warning that the U.S. is at a 25-to-30 percent risk of a recession within the next two years. He says the new normal of high-debt and low growth is unsustainable.
Fed Chair Janet Yellen indicated the Fed is on track for a December hike in her testimony before Congress this week. Yellen said, "Our statement indicates that December would be a live possibility… but importantly, we've made no decision about it."
Most of the economic news has this past week has been fairly tame. Rates probably would have remained the same. But, with a highly watched jobs report coming out tomorrow, lenders are covering locked loans for fear there could be a sharp jump in bonds. Unless there is a large jump in new jobs, it probably too late to lock now since rates have already spiked.
---
---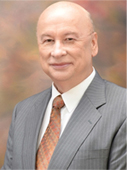 John Councilman, CMC, CRMS of AMC Mortgage Corporation in Ft. Myers, Fla. is immediate past president of NAMB—The Association of Mortgage Professionals. He may be reached by phone at (239) 267-2400 or e-mail [email protected].