News From NAMB: September 24, 2015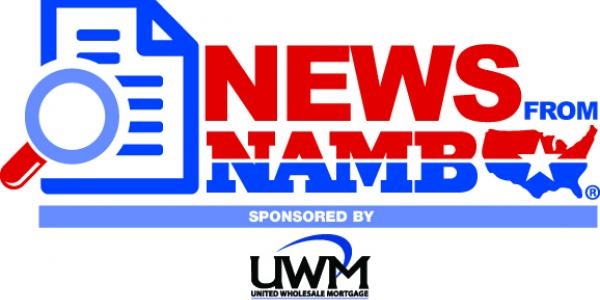 TRID IS JUST DAYS AWAY!!
You may have noticed that News From NAMB is not just links to other media stories but also goes to primary sources. News From NAMB is different because we find important information that may not be reported elsewhere and we comment on why it is relevant to you, often in a fun way. Best of all, it is free to NAMB members. News From NAMB is sponsored exclusively by United Wholesale Mortgage. 
United Wholesale (Advertisement)
Not all lenders charge the same rates for lender-paid PMI. You'll find that United is among the lowest cost lender-paid PMI providers. We turn PMI instantly so there is no waiting for separate PMI approval. We've also decreased MI adjustments and eliminated both the High Balance and Rate/Term Adjustments. Check out our lender-paid PMI on three percent down. This is a great alternative that beats FHA. Isn't it time you started working with United?
---
Democrat cosponsors needed to get the three percent cap removed
HR 3393 would remove lender comp from the QM points and fees cap. The CFPB had said in its LO Comp Rule that this was warranted but needed legislation to make the change. If you would like the three percent Dodd/Frank cap, which is really 2.75 percent, the ball is in your court. You will need to take the step of contacting your Representative and ask them to sign on as a co-sponsor to help lower-income borrowers. This year these representatives are looking to get re-elected and will at least listen. If you are unsure how to do this, contact NAMB at [email protected]. Without more cosponsors this legislation will not move. We are told originators and brokers are not contacting their representatives asking for them to cosponsor the legislation. It is time to act!
---
CFPB believes consumers do not make rational decisions
In one of the scariest revelations about the CFPB, we find that they are heavily involved in behavioral science. As far back as 2012, the CFPB hired behavioral scientist Professor Richard Thales who also sits on their Academic Research Council. Thales believes consumers do not behave in their best interest much of the time. In other words, the mantra is that we must protect consumers from themselves. It has been noted that the Academic Research Council is not mandated or even authorized by Dodd/Frank. This is actually part of a much larger plan by the administration to attempt to modify the behavior of the American public.
---
Consumer freedom lost in Dodd/Frank
In contrast to the preceding story where the government is attempting to even take control of consumers' thought process, those testifying before the House pointed out how consumers are losing freedom. In its latest hearing on the effects of Dodd/Frank, testimony revealed that Dodd Frank has taken away loan products, made them more expensive, and limited who can get what is available. Chairman Hensarling believes this is a fight for your financial freedom and perhaps your general freedom. "Dodd-Frank exemplifies the insidious belief among many Washington elites that the American people cannot be trusted to make good decisions for themselves so government must do it for them. Without Washington's coercive mandates, we just might pick the wrong health plan, the wrong mortgage, the wrong financial advisor, maybe even—God forbid—the wrong lightbulb."
---
Broker vs. bank shootout on BankRate
Mat Ishbia of United Wholesale took on Tom Gamache of Citizens Bank in a debate on BankRate about whether you should go to a bank or to a broker. After reading it, I felt a little sorry for Tom. His best argument is you have a relationship with your bank so you should stick with them. Sad. Mat pointed out that brokers give better service, have more programs, usually have better turn times, and are nearly always cheaper. It's like shooting an unarmed man, as the poll results on who won showed. It is interesting to see even realtor.com featuring articles that point people to mortgage brokers.
---
Wells Fargo to raise credit score on FHA loans
In a move bucking the trend to lower the scores for FHA loans, Wells Fargo says it is raising the scores for FHA loans. According to Politico, Wells is unhappy about the new certification FHA is requiring. "We are very disappointed with FHA's policy proposal concerning the loan-level certification," Franklin Codel, the new chief of Wells' mortgage business, said in a statement to POLITICO. Wells is jumping the minimum score to 640 after they had dropped it to 600 in January. The flap is over concerns FHA will still force lenders to cover losses for small errors by claiming those loans did not meet FHA guidelines, irrespective whether the error caused the default.
---
Chase raises rates on FHA loans
Taking a different tack on FHA, Chase has said FHA loans are so risky that they have greatly raised the pricing on them. Chase claims a lot of FHA loans are nothing more than sub-prime at a high LTV and Chase is not in the sub-prime mortgage business.
---
NAMB National is less than 30 days away!
NAMB National in Las Vegas happens Oct. 17-19th. Every year this conference grows by leaps and bounds. With nearly a month left to go, over 2,700 mortgage professionals have registered. You'll be able to talk to top managers at your wholesale lenders, see the latest technology, learn how to comply with the changes in regulations and so much more. Plus, there will huge prizes galore. Big screen TVs, tablets, and it is rumored one wholesaler is going to give away a lease on a new Jaguar. There will be parties everywhere and free entertainment. Come get your continuing education at the same time.  It will be awesome!
---
FHA makes it harder for borrowers with student loans
FHA rules changed on Sept. 14 requiring borrowers to count two percent of the outstanding principal balance for deferred student loans. Previously, student loans that were in deferment for at least a year were excluded from the DTI calculations. Originators need to get up to speed on FHA's guideline changes.
---
Rental crisis getting worse
Despite the increasing numbers of home sales, rents continue to increase. It appears much of the home sale activity is due to population growth and people shifting homes.
Millennials, who do not have the income of their older family, find they can't afford to buy and they can't afford to rent. So, the number living with parents is still increasing. Surprisingly, it is young men who are not getting jobs. On the bright side, first-time buyers are up substantially. Some have good jobs and they are buying.
---
The more you dig into the Loan Estimate, the worse it gets
Filling out the Loan Estimate looks pretty easy a first blush. But, when you look at the CFPB's minutia instructions, it's a different story. Let's look at dates and times. What time zone do you use? The rule says the "applicable" time zone "as determined by the creditor." We presume that is where the creditor is located although it would have made more sense to have it where the property is located so the consumer wouldn't have to do time calculations. Then, should it be through midnight of that day or just until the creditor's office closes? Don't forget to make certain if it is Daylight Savings or Standard Time. It wouldn't be a horrible form if the CFPB hadn't gone crazy with the minutia. 
---
Richard Cordray on closing disclosure delays
In his recent speech to NAR we find a lot of how Richard Cordray sees the delays associated with the Closing Disclosure. The most important takeaway from his speech is that he insists lenders don't have to issue a perfect Closing Disclosure. He insists that you just issue a corrected one before closing. He says last minute changes based on a walk-through and changes to seller credits will never delay closing. Interestingly, he never talks about extra title services or things like a survey or appraisal or credit update. The big question looms, "How accurate does the initial Closing Disclosure have to be?"
---
Would you like to make getting loans easier?
Think how much easier it is to sell a brand-name product than an off-brand. People trust a brand name and steer clear of names they don't recognize. That is why franchising is so successful. It makes the sale much easier and for more money. Yet, few mortgage professionals have developed a brand. Join Scott Seroka for a Webinar series that will help you develop a brand. NAMB members save 50 percent.
---
Learning from CFPB enforcement actions
On a LinkedIn post, Jonathan Foxx gives us an excellent chart of the public enforcement actions the CFPB has taken so far this year. When we look at the chart we see that the majority are based on kickbacks or other illegal payments to someone. The only other multiple entry category is deceptive advertising. Servicing and Fair Lending garnered one action each. We should take away from this you must be very careful about avoiding anything that looks like a backdoor payment or slippery compensation scheme. The other notable plurality was that three of the complaints were against companies in Maryland which tells you that you are a fool if don't toe the line in the CFPB's backyard.
---
Redfin, NAR say sales decreased slightly in August
Redfin says we sold slightly fewer homes in August than in July. That appears to be typical since children are heading back to school and no one wants to move then. The headline is a bit misleading though since this August sales were up 5.8 percent from a year earlier. NAR had similar figures but still 6.2 percent above last year for the same month. A bright spot is that first-time buyers showed a nice increase. It does appear home price increases may be beginning to level off.
---
Fannie, Freddie EA and MCM were sub-prime
The SEC has now settled with three top Fannie/Freddie Execs about their swearing that the GSEs had less sub-prime and Alt-A exposure than they really had. The flap was over whether EA and MCM loans should have been included in their SEC filings. The settlement was for a pittance, more or less just to cost them a lot of legal fees. The only remaining unsettled suit is against Daniel Mudd, former Fannie CEO.
---
CFPB again fails to appoint mortgage person to Advisory Council
The CFPB has three industry advisory councils, one for credit unions, one for community banks, and a third called the "Consumer Advisory Council." The CFPB has repeatedly said the council that would advocate for mortgage origination would be the consumer council. That sounds strange in itself. The latest appointments show no representation for mortgages despite highly qualified applicants.  One of new appointees is a community banker despite already having a separate panel for them.
---
Debt collectors, mortgages at top of Complaint Database
For the past few months, debt collectors and credit reporting have beaten out mortgages for the top spot in the CFPB's complaint database. Over all, mortgages still hold the crown for the most complaints over time. An interesting sidelight is that credit reporting complaints declined last month while mortgage complaints held steady. The good news is that 83 percent of the mortgage complaints are for servicing and only eight percent are about origination.
---
Jeb Bush talks regulatory reform
It is clear that Jeb Bush doesn't like Dodd/Frank or the CFPB. He promises to repeal or rewrite Dodd/Frank and make the CFPB accountable to the president. The changes Bush highlights are relief for community banks, nothing about the non-bank mortgage industry. Non-banks fear that, like his brother, this Bush would make all of his efforts tilt to the favor of banks with little help for non-banks. That already seems to be the impetus of Congress. You do have to give him credit for outlining his policies early so we know what he stands for.
---
---
Rate outlook
There is still a lot of economic fear out there. The stock market is still 2,000 points lower than where it was a month ago. The Federal Reserve rate hike was considered a slam dunk in September just a short time ago. The good news is that mortgage rates have seen a nice dip because of all of the uncertainty.
It was a light week for economic news. Today, weekly jobless claims were in the typical area between 250,000 and 300,000 coming in at 267,000. Durable goods orders fell by two percent which was expected. New home sales improved a little, coming in at 552,000 vs. the expected 515,000.
Tomorrow, we have Q2 Gross Domestic Product estimate and University of Michigan consumer confidence. GDP doesn't directly affect rates but could bear on the Fed's decisions about a rate hike.
In essence, no earth-shaking news to move rates one way or the other unless stocks totally tank on the GDP.
---
---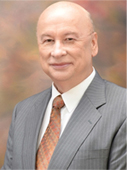 John Councilman, CMC, CRMS of AMC Mortgage Corporation in Ft. Myers, Fla. is president of NAMB—The Association of Mortgage Professionals. He may be reached by phone at (239) 267-2400 or e-mail [email protected].