News From NAMB: September 3, 2015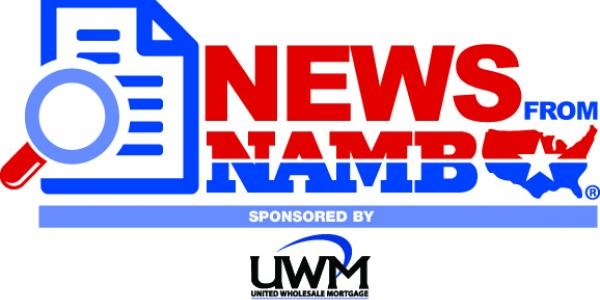 You may have noticed that News From NAMB is not just links to other media stories but also goes to primary sources. News From NAMB is different because we find important information that may not be reported elsewhere and we comment on why it is relevant to you, often in a fun way. Best of all, it is free to NAMB members. News From NAMB is sponsored exclusively by United Wholesale Mortgage. 
United Wholesale (Advertisement)
United Wholesale is the place to go if you have PMI on a loan. If you are still using borrower-paid PMI, it's time you took a look at lender-paid PMI at United. The monthly savings are huge. No one gives you a better deal on lender-paid PMI that United. Make certain your borrower isn't paying more to go FHA when they should be using PMI. Your account rep at United will make it a snap to decide. Isn't it time you started working with United?
---
Three percent cap legislation not getting enough co-sponsors
HR 3393 would remove lender comp from the QM points and fees cap. The CFPB had said in its LO Comp Rule that this was warranted but needed legislation to make the change. If you would like the three percent Dodd/Frank cap, which is really 2.75 percent, the ball is in your court. You will need to take the step of contacting your representative and ask them to sign on as a co-sponsor to help lower-income borrowers. This year, these representatives are looking to get re-elected and will at least listen. If you are unsure how to do this, contact NAMB at [email protected]. Without more co-sponsors this legislation will not move. We are told originators and brokers are not contacting their representatives asking for them to cosponsor the legislation. It is time to act!
---
TRID only 30 days away!
With TRID only 30 days away, the big question is "Is anyone fully ready?" Although many are well-versed in TRID, it is clear that the rule and its disclosure were written rejecting most input from industry, lawyers and even most consumers in favor of the "least sophisticated" consumer. As happens with most testing, it was not done "real world." Consumers were tested with the focus being on the disclosure rather than the real world where consumers don't spend much time reviewing disclosures. Consumers will see delays and increased costs as a result with very little added benefit. The biggest damage to consumers will be the waiting periods. Let's see if there is any proof of consumers being helped rather than harmed overall.
---
Florida Convention WOWS!
The Florida Association of Mortgage Professionals (FAMP) Conference this week was once again a huge event. With over 100 companies exhibiting, it took most of a day to get around to all of the exhibitors. The exhibit hall was packed all day long and companies were ecstatic. Hundreds of professionals took continuing education. The breakout sessions were all full. The Omni Resort, which is set in the middle of a championship golf course, was stunning. This is one event anyone in the mortgage business cannot afford to miss next year.
---
FHA says bring on the low score borrowers
As mentioned in News From NAMB last week, FHA is changing its metrics on lender performance. Neighborhood Watch is being tweaked so areas with high default rates will have an additional ratio that will not count as heavily against a lender's defaults. As details of how the algorithm is changing were explained, some interesting statistics emerged. It seems low-score borrowers are outperforming borrowers with higher scores. According to a Ken Harney article, during the past two years low-score loans are performing better than the total mix of FHA business (including much higher score levels) from 1999 through 2011. Serious delinquencies of 90 days or more where applicants had FICOs below 640 were at just 1.82 percent as of June 30.
---
FHA's loan-level certification draws fire
FHA is modifying the language where FHA-approved mortgagees certify each and every loan individually as well as their continued corporate compliance with each loan effective Sept. 1st. This was reported earlier in News From NAMB but it seems lenders are just now waking up to the increased liability it may raise. MBA sent a letter to HUD saying, "The proposed language still appears to expose lenders to false claims risk for minor, unintentional errors, even those that would not have had an impact on a loan's insurability."
---
Do you need to prove damages to have a RESPA claim?
The Ninth Circuit is still dealing with whether a plaintiff who brings a RESPA claim has standing to recover statutory damages in the absence of any actual damages caused by the alleged RESPA violation. It appears that even though there are not actual damages, there can be statutory damages. The case, Edwards v. First American Financial Corp. is still dragging on with disagreement between the appeals court and district court after the Supreme Court dumped it when they heard oral arguments. Essentially, it appears this is another example of class action lawyers making a lot of money off tiny awards to plaintiffs.
---
Win a free trip to Las Vegas!
NAMB is offering you chance to win a free to trip to NAMB National in Las Vegas this October. The prize goes to the person who comes up with the best reason they are a mortgage pro. You may submit text (no more than two sentences), a picture with text, or a video. Entering the contest is a simple. You must start your post with "I am a #mortgagepro because …" to be a valid entry. Enter today by posting your reason to Facebook, Twitter or Instagram.
The conference has over 2,300 registrants so far, a new record. It is going to be huge!
---
Arizona Mortgage Conference coming up
The Arizona Association of Mortgage Professionals is holding its annual conference in two weeks. There is continuing education and an exhibit hall where you can meet the wholesale lenders and other service providers. It is always great to share experiences and knowledge with fellow originators.
---
HECM audit shows borrowers not living in homes
The HUD Office of Inspector General statistically selected 68 HECM loans for review and found the borrowers for as many as 67 of those loans did not live in the properties. The OIG discovered the discrepancy because the borrowers associated with the loans received rental assistance from HUD's multifamily programs at a different address at the same time.
---
MBA sends letter saying complaint database is off base
The Mortgage Bankers Association is still smarting from the CFPB's complaint database. It is little wonder since it is particularly onerous to larger players who show up more often simply by their volume. The MBA sent a lengthy letter to the CFPB about all of the flaws in the database presentation. Number one on the list is the fact that the complaints are not verified to be legitimate. Brokers are still doing very well. Few, if any show up in the list. Total complaints by consumers were up 15 percent from the previous month. People hate debt collectors and credit bureaus, who took the #1 and #2 spots followed by mortgages. Consumers are getting increasingly irritated by debt collection techniques and negative reporting information that they claim is not correct. 
---
Can the CFPB break attorney-client privilege?
Now that non-banks are considered financial institutions, this has become much more of a concern. American law has always held that communication between a company and its attorney is privileged and a regulator or prosecutor may not force documents under it to be produced. In an American Banker article, the topic is discussed by a top attorney who worked for regulators.
---
Lender's Guide to Appraisals released
The Appraisal Foundation, the entity that sets appraisal standards, has released a new guide to help lender's understand what appraisers can and cannot do for lenders. The Foundation publishes USPAP, the Uniform Standards of Professional Appraisal Practice. The new lender guide also contains definitions of key appraisal terms. NAMB has been a member of the Appraisal Foundation Advisory Council for over a decade, giving input on lender, broker, and originator perspectives. One of the biggest complaints against appraisers is that using past data does not reflect the current market. This is not as much a flaw of USPAP and it is underwriters who generally refuse time adjustments even though warranted.
---
Refis far from dead
Despite high purchase volume, last week, refinances accounted for over 60 percent of mortgage originations. FHA, VA and USDA, which are purchase-money favorites, all showed significant declines which pushed the percentage for refis. The 5/1 ARM seems to be gaining traction with over one percent spread between it and fixed rates.
---
Fannie Mae lowers origination projection
Fannie Mae is lowering it origination production projections for the remainder of the year.  The economic worries caused by the stock market and economic weakness are believed to be moving buyers to the sidelines.
---
We may be moving to a buyer's market
While some markets like California and Florida are on fire, many appear to be slowing. According to Redfin, buyers are not jumping on new listings as quickly as home prices continue to escalate.  Experts believe prices will still go up for a while but we are reaching a balance point between buyers and sellers.
---
National Association of Real Estate Brokers decries low homeownership
The National Association of Real Estate Brokers (NAREB) has released a study showing concern that the home ownership rate continues to decline despite what many believe is a robust market.  The study points out that there are still many neighborhoods that have a high percentage of minorities that are not experiencing the housing recovery.
---
Stonegate founder and CEO abruptly resigns
Jim Cutillo announced he is leaving on Sept. 10th, but will continue to serve as a consultant and chairman of the board. Cutillo founded the Indianapolis- based lender in 2005 which grew quickly. With the growth came a ping-pong ball earnings record. Despite continued strong growth, Stonegate often turned in losing quarters that resulted in the exit of its president last year. Rumors are that the company is looking to be acquired. Richard Kraemer, an industry veteran, has been named Interim CEO with James V. Smith as president and COO.
---
Dodd/Frank may not be killing banks
FDIC banks set a new quarterly earnings record in the second quarter. Despite the rhetoric from community banks that compliance costs are too high, they also fared very well, increasing earnings by a whopping 12 percent over the previous year. It must be all those little fees that add up to big money. Of course, lawyer profits must be down as litigation decreased which was killing bank profits.
---
Rate outlook
I am often asked the question if we should be worried about the bad economic news from around the world and even in our own stock market. The answer is you should be paying attention but this is not 2008. Greece is still stumbling along and really wouldn't send the world into a tailspin anyhow if they totally defaulted.
China is really the one that unnerved our stock market. Let's face it, stocks were really prime for a correction and that is what happened. China saw a run up in its stock market for several years and it was time for a correction there also. China is far from going bankrupt. They still are projected to have five to seven percent annual economic growth which easily outpaces U.S. growth. We'll see if the Fed is deterred by the stock market in a few weeks.
St. Louis Fed President James Bullard says the Fed should raise rates in September. Bullard said, "How much would you want to change the outlook based on the volatility that we've seen over the last 10 days?  And I think the answer to that is going to be: Not very much.  I've been arguing that we should get going." However, Bullard doesn't get to vote on the FOMC until next year because voting is given on a rotating schedule.
Meantime, things looked OK on the economic front here at home. Data this week was more or less as expected. Today, the Department of Labor's weekly jobless claims spiked up a little. Everyone will be watching the Bureau of Labor Statistics' Employment Report that comes out tomorrow. That generally is the number one economic news of the month regarding rates. Good employment means higher rates and less jobs lower rates.
---
---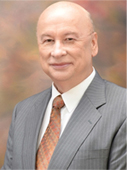 John Councilman, CMC, CRMS of AMC Mortgage Corporation in Ft. Myers, Fla. is president of NAMB—The Association of Mortgage Professionals. He may be reached by phone at (239) 267-2400 or e-mail [email protected].