News From NAMB: September 9, 2016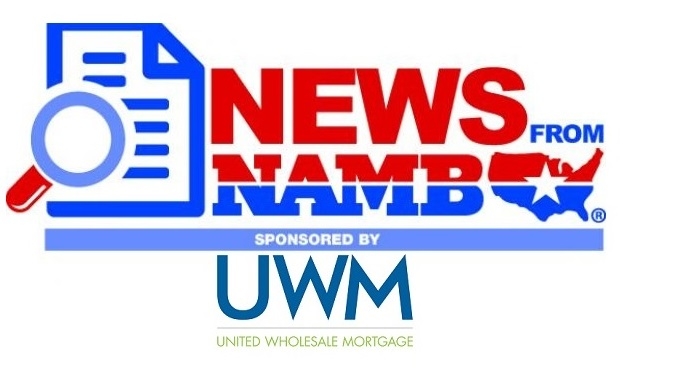 You may have noticed that News From NAMB is not just links to other media stories but also goes to primary sources. News From NAMB is different because we find important information that may not be reported elsewhere and we comment on why it is relevant to you, often in a fun way. Best of all, it is free to NAMB members. News From NAMB is sponsored exclusively by United Wholesale Mortgage. 
United Wholesale (Advertisement)
Unlike some lenders that treat your past clients as their own leads, UWM gives your business back to you. UConnect automatically monitors mortgage credit pulls. And if one of your past clients is in the market for a purchase or refinance, UWM notifies you immediately and sends a message to your client reminding them that you assisted them before—so you can retain the business. Learn more at UWM.com.
---
Brokers Are Growing Share of Non-Bank Companies
In what some would take as a negative article by National Mortgage News, there is a lot of pro-broker data. Sure, there are less brokers out there but there are proportionately less lenders as well. One bar chart showing the number of non-bank entities shows broker companies make up a larger share than ever. Even if the 11.5% share of originations is correct, which I think is low, brokers earned at least $11.72 billion dollars over the period based on two percent compensation. Considering there are only about 10,000 mortgage broker companies out there, that would be $1.17 million in average revenue per company over the period.
---
MBA's Stevens Lukewarm on Mortgage Interest Deduction
To everyone's surprise, MBA CEO Dave Stevens told MSNBC that the MBA is not wed to the mortgage interest deduction. That is in direct conflict with the National Association of Realtors long-held position.  NAR believes interest deductibility is essential to promote homeownership. Stevens says it is okay to jettison the interest deduction if it is part of a larger tax reform package. Stevens says, ""Entry-level homebuyers typically don't deduct, don't itemize. And wealthy borrowers won't really care. [But] everybody needs to understand the American that benefits from the mortgage interest deduction is the middle-class homebuyer."  This is an unexpected stand to say the least.
---
Non-Banks Still Hiring
The Bureau of Labor Statistics reports that non-bank lenders and brokers hit the highest level of employment in recent history in July.  Increased purchase activity, strong refinance activity, and stricter loan review are driving employment in the non-bank sector.  The outlook for low rates and robust originations is expected to continue for a while.
---
Are 203K Consultants Underpaid?
HUD has noticed that loans using a consultant are dropping rapidly.  HUD is concerned that borrowers are not able to find consultants due to the small amount of money they make on 203K transactions. For instance, a renovation of $100,000 only nets a consultant fee of $900. Another alternative may be that properly licensed and bonded contractors may not really need a consultant. Your comments are sought by HUD on this matter. 
---
Epicenter of Housing Collapse in 2008 Feeling Tremors
Southwest Florida was the hardest-hit major area in the United States when the market collapsed in 2008. Houses in Cape Coral and Lehigh Acres sold for 10 percent to 20 percent of what they had sold for just months earlier. After being red-hot for quite a few years, that market is beginning to feel over-supplied by builders and existing houses are reaching overstock.  Experts blame it on s strong dollar that discourages foreign buyers and uncertainty about the elections.
---
NMLS Makes Some Changes
The NMLS has made some changes to its online forms. You may need to update information on the MU-1, 2, 3, and 4 forms since additional information fields have been added. The attestation has been changed slightly. Surety bonds will now be tracked in the NMLS. Make certain you get your continuing education done now or you may hit a snag. You can get continuing education at NAMB National.
---
Wells Fargo Gets in Trouble for Overly Aggressive Cross-Selling
Big banks love mortgage servicing because it gives them an opportunity to sell other products to consumers. It appears Wells Fargo has carried it too far. Reports claim that Wells employees are pressured to make certain at least eight Wells financial products are by each customer. Actions by the city of Los Angeles and now the OCC claim Wells employees went so far as to open unauthorized accounts for customers. Can referrals inside a customer a Section 8 violation? We are about to find out.
---
Home Prices Still Increasing at Steady Rate
CoreLogic reports home prices have increased at a steady five percent to six percent rate for over two years now. This rate of increase seems to be what buyers are willing to pay. Some markets are somewhat more than that while others are less but five percent seems to be in place for the foreseeable future. Gains in employment and low rates will likely keep prices steady according to CoreLogic.
---
What is a Consumer Report?
If you answered "It is a credit report," you are only partially correct. Credit reports are "Consumer Reports," as defined by the Fair Credit Reporting Act (FCRA). But, many other reports can be Consumer Reports. Reports about someone's education, employment history, personal characteristics and more are also Consumer Reports. If something is considered a Consumer Report, originators must be careful to follow the rules normally followed for credit reports.
---
Remember When the Affluent Exited Big Cities?
Things are very different in how younger people view city living. They like the short commute, the nightlife, and lots of neighbors and noise. They don't have time to mow lawns. So, the Yuppies of today, the affluent younger people, are buying in the city. That pushes the less affluent out to the suburbs. This is one reason the USDA Rural Housing program is an important tool in your arsenal.
---
Women Are Better Borrowers
Woman-only borrowers pay more in rate and are more likely to be turned down but they are more likely to pay better according to the Urban Institute. The author of the article seems to think underwriting criteria should reflect that. But underwriting according to race or sex is illegal. Can't reward someone by sex even if they are better payers.
---
CFPB Deputy Director to Speak at NAMB National
You won't want to miss the #2 man at the CFPB who will be the keynote speaker at NAMB National. David Silberman, CFPB Deputy Director, will be speaking Sunday, September 25th at 1:00 PM. Seating is limited. NAMB National is the largest trade show for mortgage originators in the United States. Learn about new wholesale lenders and new loan programs. Plus, learn how to sell more loans and keep compliant with rules that are constantly changing. There are thousands of $$$ in giveaways too!  It all happens September 24-25 at the Luxor Las Vegas.
---
Celebrity Golf This Year at NAMB National
Charity Golf International will be joining NAMB's golf outing! Royal Links Las Vegas has recreated 11 of the most fabled holes in the world of golf all into one course. You can play the "Postage Stamp" at Royal Troon and the "Road Hole" at St. Andrews and other holes from world-famous courses.This is a once-in-a-lifetime golfing opportunity with all proceeds going to NAMB's Legislative Action Fund. It's just five-minutes from the Las Vegas Strip. Join NAMB on Sunday, September 25, 2016. This could sell out so register online to ensure your place. On-site registration begins at 6:30am PT and shotgun start is promptly at 7:00am PT.
---
---
Rate Outlook
The August jobs report was hardly an overwhelming push for the Fed to raise rates at their September meeting. With only 151,000 jobs created, it is considerably less than the 200,000 that would have likely pushed the Fed to raise rates at the September meeting.  Many say that the Fed will delay its hike until December. This one is difficult to call but it seems the balance is tipped toward no increase in September.
Again, a Fed rate hike may actually cause mortgage rates to stay low and possibly drop if stocks tank on the hike.
There was little economic news this week. Consumer confidence showed a significant increase, to the highest level this year, which should trigger consumers to buy homes and even trade up. The Fed Beige book showed an economy with slow growth, as expected. Jobless claims came in at 259,000, a little lower than expected but not what is causing rates to spike a little. Lenders are covering locked loans causing the small pullback in rates.
The net result of all of this is more or less flat interest rates. Good news for both purchases and refinances.
---
---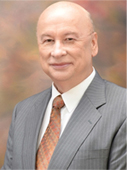 John Councilman, CMC, CRMS of AMC Mortgage Corporation in Ft. Myers, Fla. is immediate past president of NAMB—The Association of Mortgage Professionals. He may be reached by phone at (239) 267-2400 or e-mail [email protected].