The Story Behind My Number One Best-Selling Book–"My First Home"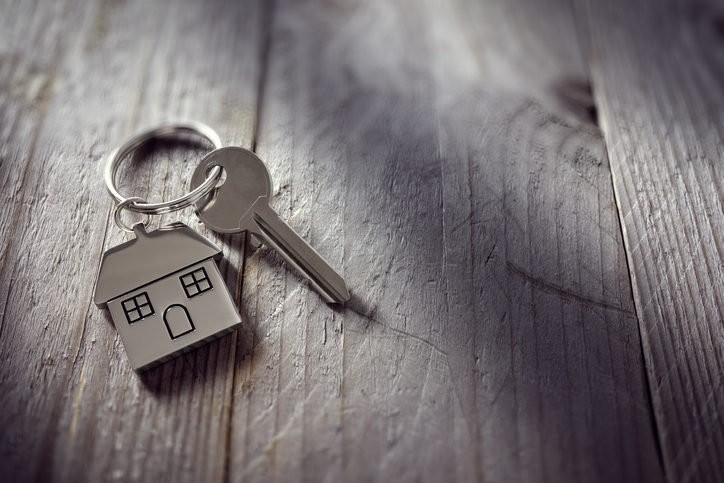 American Dream
is an easy-to-understand and comprehensive guide that is a must-read for anyone who wants to someday have a place to call their own.
In just over a month since the book was released, it has become the number one best-seller on
Amazon.com
in one category and made the best-seller list in several categories including Home Buying and Mortgages.
As a mortgage lender and a first-time homebuyer expert, I interact with a lot of people every day. A majority of them are either in the process of buying their first home, still contemplating the issue or flat out not sure if they should buy one. It does not matter what category they fall in; they still have a lot of questions about different stages of the process.
First-time homebuying is a special occasion in everyone's life. But because of the complexities around it, most people approach it with a mix of fear, anxiety and uncertainty. I wrote this book for the sole purpose of making the process easier and more predictable. I did not want the lack of knowledge to come in the way of homeownership. I have tried to demystify the entire process by avoiding jargon as much as possible.
Norm Goldman, former title attorney and publisher and editor of
BookPleasures.com
, says in his review: "The book delivers what it sets out to do and provides timeless important advice in your quest to purchase a new home that will save you much time and money in the long run. It can serve as a starting point for the novice home purchaser or a firm reminder for the experienced as to the different important steps to bear in mind. It is not so much about doing things, but rather doing the right things."
 
In the book, advice ranges from how to know if you're ready for homeownership and searching for your dream home, to the more practical aspects of getting a mortgage. Many people can qualify with less downpayment than they think and for those who cannot, I have added steps for securing other financing options.
Is your credit bad? I offer ideas to improve it. Not sure where to get your downpayment from? The book lists 13 different ways to secure a downpayment.
I have read a lot of books on this topic. Most are not written by an industry professional and very little is usually explained in terms of financing. That's the biggest piece in the puzzle: Do I qualify and how do I qualify? How much would my payments be?
The book answers these questions and more, along with infographics in each section that make these information even clearer. Then, the book walks the reader step-by-step through closing the transaction, complete with what all those papers mean that they have to sign, and the different things they will need to do, such as get an inspection, an appraisal, homeowners insurance, and even different ways to hold the title.
Finally, the book has a full section on tips on how to remain in a home "Happily Ever After" including home design tips on a budget from my co-author, Richa Sarin.
In a startling chapter near the beginning, I try to make the case for ownership, comparing home ownership vs. renting. For instance:
►Few things have greater impact on net worth than owning a home. In a comparison of renters vs. homeowners, the Federal Reserve Board of Consumer Finance found that the average net worth of renters was just $4,000 compared to homeowners at $184,400.
►Children of homeowners are 59 percent more likely to become homeowners, 25 percent more likely to graduate from high school, and 116 percent more likely to graduate from college. (Source–Rossi and Weber National Survey of Families)
Grady Harp, an Amazon Hall of Fame Top 100 Reviewer says, "In this warm and accessible manner, Shashank discusses the benefits of home ownership as opposed to home rental … This is the most complete, most accessible book yet written about buying a home. Shashank Shekhar has accomplished the first fully 'complete' guidebook for your first home. Highly recommended."
Susan Keefe, of Midwest Book Review says, "The author of this excellent book has a wealth of experience in this field and offers a tremendous amount of unbiased advice to the reader. Not only does he take you through the whole process, from the moment you decide you might like to own your own home, till completion and even afterwards, but he also looks at each step objectively with you in mind … I found My First Home incredibly comprehensive, and anyone looking to buy their first home would find it priceless."
A home often symbolizes family, rest and security—it's not just four walls and a room. Because of this, homebuying can be an emotional undertaking and a personal milestone. I realized when I bought my first home how much the quality of life improves when that happens. And I wanted to help thousands of future homebuyers take that first step with confidence. Hence, my new book, "
My First Home
."
Amazon.com number one best-selling author, Shashank Shekhar is the founder and CEO of Arcus Lending, a mortgage lending company based in Silicon Valley, Calif. He is an avid blogger and frequently gets tapped by national and international media for his mortgage expertise. National Mortgage Professional Magazine has named him to the list of "Top 40 Under 40 Most Influential Mortgage Professional in the Country" and "Top 25 Most Connected Mortgage Professional In the Country." In his spare time, he sits on the board of Give India, a non-profit that works for fundraising for Indian charities. His hobbies include skydiving and biohacking.