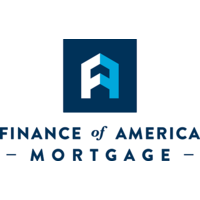 Finance of America Mortgage
Are you looking to help a wider range of borrowers? Finance of America Mortgage offers loan options outside of standard conventional guidelines.
Our Two-X Flex Suite of mortgage solutions was specifically designed with unconventional borrowers in mind. It redefines qualifying borrowers without the use of tax returns and with as little as 12 months of self-employment.
These proprietary loan offerings give borrowers even more purchasing power with sensible credit requirements, expanded qualifying ratios, and terms up to 40 years.
Our Two-X Flex Suite offers:

• Two-X Flex—Conventional meets unconventional on a full doc loan,
• Two-X Flex 1 Year—Only one year of documentation required,
• Two-X Flex 1099—Utilizes sources from single, multiple, or converted W2 to 1099,
• Two-X Flex Bank—Averages up to 100% of eligible bank deposits with a competitive expense ratio,
• Two-X Flex P&L—12 months P&L required,
• Two-X Flex Asset—No employment necessary,
• …and more.
Join the team at Finance of America Mortgage to offer your borrowers more flexibility. Visit joinFAMtoday.com to apply now.
Licensed in:
All U.S. States, Puerto Rico, U.S. Virgin Islands
Location
1 West Elm Street
First Floor
Conshohocken, PA 19428
United States