NMP Mortgage Professional of the Month: Greg Schroeder, President of Comergence Compliance Monitoring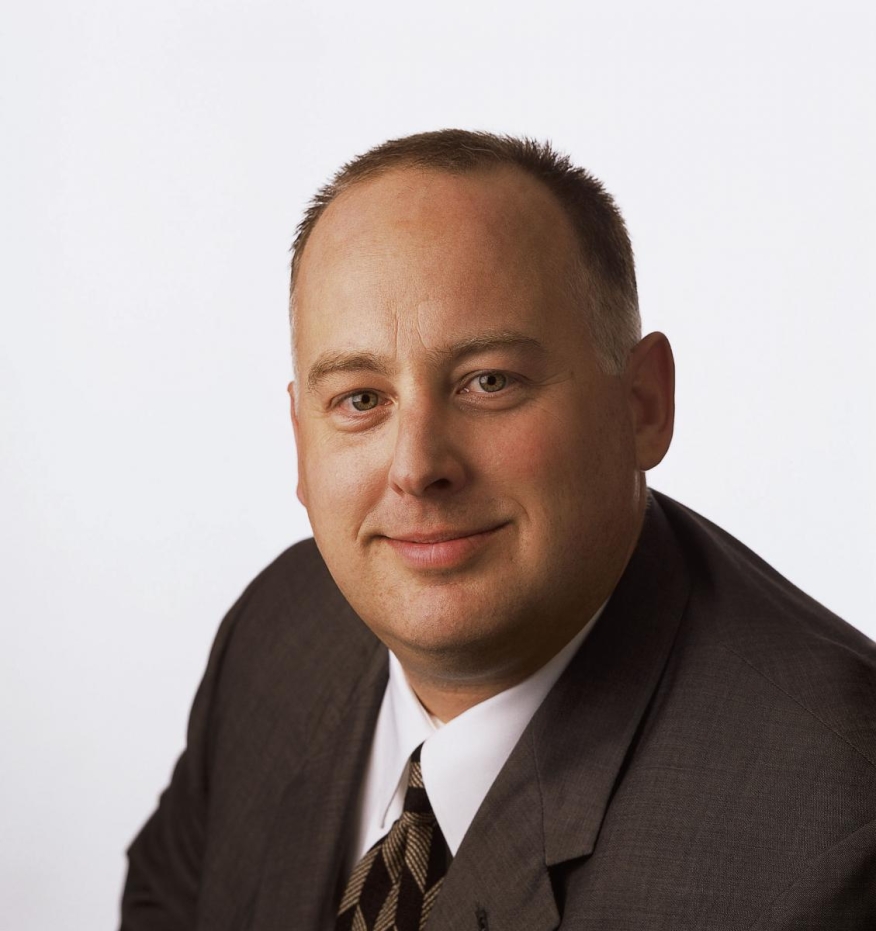 Each month, National Mortgage Professional Magazine will focus on one of the industry's top players in our "Mortgage Professional of the Month" feature. Our readers are encouraged to contact us by e-mail at [email protected] for consideration in being featured in a future "Mortgage Professional of the Month" column.
This month, we had a chance to chat with Greg Schroeder, president of Comergence Compliance Monitoring in Orange, Calif. A 23-year veteran of the mortgage industry, Greg has spent 15 years in executive management positions with large, national wholesale lenders. He has a strong foundation in operations, business development, sales management and marketing with an expertise in broker due diligence.
Comergence Compliance Monitoring is a provider of third-party originator (TPO) risk management solutions and compliance surveillance. Comergence conducts a robust background check of brokers as they apply to do business with a lender. Their check includes a 50 state license status and derogatory reviews, industry sanctions reviews, Social Security Number verification for authorized principals, civil and criminal convictions, and more.
How did you first get involved in the mortgage industry?
I entered the business as a result of my brother. I'm sure this is common for most people in any business. My brother was working as a wholesale account executive for a lender, Westates Mortgage in Santa Ana, Calif., and in talking to him, I was struck by the excitement in his voice at what he was doing. I asked him if they needed help as this sounded like something I was interested in. Six months later, he called and said they had an opening, so I moved my family to Southern California and started my journey in this business.
My first day in the mortgage business was Black Monday in October of 1987. I had no foggy idea as to what was happening in the stock market that day which was probably a good thing! I didn't even know what a mortgage was and couldn't spell it even if you spotted me the two "g's!" But I learned quickly, was honest with the people I worked with and they came to count on my word. Most of all, I showed up and called people back quickly—two traits that have served me well.
One of the common statements amongst your former employees and co-workers is how much of a creative and visionary person you are. Given that your career spans multiple decades back to a time when advertising for financial products was bland at best, how were you able to work in this environment?
Back in 1987, you didn't have the luxury of a marketing department to help you. You had to create your own flyers and learn how to market yourself or your career was over. My co-workers liked the materials I was creating for my own use, and all of them asked me to make flyers for them. I guess you could say that started my career in marketing at the lenders I subsequently went to work for. I had a passion to support the sales departments with a strong marketing effort. Most lenders didn't see the need to market or were reluctant to spend the money, and I believe this is why so many struggled or were never a competitive factor. I was very fortunate that the owners of New Century Mortgage believed in me and my ability to pull a team together that ultimately became one of the most powerful marketing forces ever seen in this industry. The environment we are in today reminds me of 1987 when you were on your own to market yourself, as budgets today have squeezed or most marketing departments at lenders have been eliminated entirely.
Since you worked for some of the original sub-prime lenders, I wondered what your opinion was on where it all went wrong.
"Sub-prime" wasn't always a dirty word. In my opinion, there was a confluence of problems that culminated in the collapse of the sub-prime market. This was a very large industry that had many issues. I couldn't possibly describe for you what happened from a secondary market's perspective (see my second point below).
On the lender side, there were many issues too, but to me, there was always this one glaring problem in our industry that certainly contributed to the problem: First, the mortgage business has an incredibly low barrier to cross to get into this business. I'll sum it up this way … if you wanted to sell a Roth IRA to a customer, you had to be licensed, pass a very difficult examination, be tracked, have any consumer complaints and industry sanctions reported publicly and regularly subject yourself to an invasive background check … just to earn a $25 commission! Our industry had no such requirements. In most states, wholesale account executives and most loan officers were never subjected to these requirements and yet made six and seven figure incomes with little or no experience. It was indeed frightening. I believe this industry needs to mature and be regulated similar to the securities industry if we are to be taken seriously. That includes loan officers for any entity, including banks.
Secondly, as for the Wall Street/investor side of the problem, read the book, The Big Short by Michael Lewis. He nailed it. It is a very scary read. In retrospect, is there anything that services like Comergence could have done to mitigate the collapse of the mortgage market? No, I don't believe we could have stopped this from happening. However, as the industry goes through its inevitable cycle, what we can do is raise the bar of professionalism going forward by giving the relationship between lender and TPO review a much greater level of transparency. Yes, there were bad actors in this business and it is our singular focus to weed them out and to keep them out of this profession. We have successfully raised the bar in this area and lenders are taking notice. Lenders who do not care about who they are doing business with are playing with fire and ultimately hurting others, especially borrowers. We are firmly committed that we have a duty to police ourselves as an industry and to not rely on the government to do it.
With the implementation of the Secure and Fair Enforcement for Mortgage Licensing Act (SAFE Act) to filter out the "bad actors," does that diminish the value of industry certifications programs?
Not at all. In my opinion, the National Mortgage Licensing System (NMLS) does not go far enough. I applaud the testing, tracking and the transparency it provides for licensing and license applications, but that's as far as it goes. The NMLS is nothing more than a clearing house for licensing which made it easier for the originator to apply to multiple states by eliminating redundancy. A test of knowledge is now required, but borrowers should assume you know what you are doing! It's just the minimum threshold for every originator now. Certification programs, however, will take consumer confidence to the next level. Having a certification from one of the several associations or companies like ours relays much needed confidence to the consumer that you are a cut above, a mortgage professional.
A valid certification, like Comergence's Trusted Mortgage Professional (TMP) designation, cannot be bought. You must pass our rigid background check, agree to submit yourself to our surveillance and meet experience requirements. If I was an average consumer, that's who I'd want working on my loan. Merely passing your license exam gets you entry into the game, but continuing your education and subjecting yourself to the scrutiny at the level of a licensed securities broker or our TMP certification is what's needed now.
Sure it's nice to have a certification on your resume, however, how does a mortgage professional really leverage their certifications in terms of their relationships with lenders, referral partners and borrowers?
The single most important change a mortgage broker can make is to weave any designation they have into every conversation with a client or prospect. Too often I simply see brokers simply display various logos. We know what they are, but the prospect/client has no idea what your designation logo means. Simply explain to the client that you are certified, what this means to them and why it's important that you are. Ultimately, you are trying to convey to the borrower that you are a cut above, or better than another broker that they may be dealing with that doesn't have your certification. You need to create confidence and doubt. Confidence that you can be trusted and doubt about anyone else they talk to that has no such designation. These designations and certifications can be a powerful tool if used regularly in your conversations.
What do you feel is the future of the mortgage broker?
I believe this is the greatest time ever for mortgage brokers to enter or thrive in this business, but you have to change how you conduct your business and your expectations of an income. Gone are the loans falling from the sky. Gone are the irrational loan programs that allowed too many people access to borrowing. Gone are the easy six- or seven-figure incomes. The playing field is more level now than ever.
For example, fees are going to be regulated, which means that if all things are equal now, you have to stand out in some other meaningful way. The best service providers, and those with the right training and industry designations or certifications, will be in a better position to profit from these changes.
What are your biggest influences or mentors?
There have been several influences in my life. I have learned everything I know from various mentors, but the ones who stick out in my mind are my Pop Warner football coach. Coach had this drill we would do at the end of every practice called the "Five Minute Drill." I won't bore you with details, but suffice it to say that drill taught me how to muster up the strength and conviction you need to get the job done when you are exhausted and thinking of throwing in the towel.
Another mentor was this one retail store manager who was my boss. He taught me an amazing work ethic—that the boss must be willing to work harder and longer than any employee. You simply couldn't outwork this man! I have never forgotten his lessons—that you must lead by example … period. Reading business books or attending college didn't mean a thing if you couldn't, or didn't, know how to put this knowledge to use.
One of my current partners has also been a tremendous mentor to me, and he probably doesn't even know it! I've never met anyone smarter than this man. He earned his bachelor's degree at two different colleges, attending both Berkely and Stanford at the same time! He as taught me to challenge every thought, every idea and every process.
"Cancer" is a word that got my attention two and a half years ago. Thankfully, with a miracle from God, it was caught at an early stage and I'm fine today. But it taught me the value of what little time I have here and how important relationships are to me. I'm sure you've heard all the clichés, but they're true. Having a disease as serious as cancer causes you to slow down and take notice of the people and things you've ignored while climbing your way to the top. Don't wait to hear those words from your doctor. Find something nice to do for someone less fortunate than you and pay it forward. God will be pleased.