Mid America Mortgage Services Merges With Inlanta Mortgage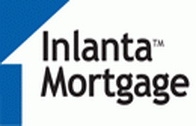 Inlanta Mortgage has announced that Mid America Mortgage Services of Overland Park, Kan. has merged its operations with Inlanta Mortgage.
The merger brings Kevin & Cindy Laffey to Inlanta with more than 20 years of experience, along with a highly experienced team of mortgage professionals. Laffey and his team have ranked on the top of the Business Journal's "Top 25" in Kansas City.
"A lender, like Inlanta, with access to multiple correspondent banker relationships, both regionally and nationally, provides us with the best options and best execution for getting the transactions done," Laffey said. "Mortgage financing has become the most critical component to the home purchase process today. Inlanta's platform and experienced team, offers the tools and the availability of products necessary to ensure a smooth transaction in the future."
The partnership with Inlanta made sense for Laffey and his group to be able to offer clients the best experience when it comes to their homebuying needs.
"Inlanta gives us higher quality products, along with better control over the delivery and services for our clients," Laffey said. "As mortgage planners, it is our job to educate our clients on how to use their mortgage as a financial tool to help them realize their long and short term financial goals. Through our strong referral partnerships we are able to offer our clients a custom tailored mortgage plan for one of the largest financial decisions they will make."