FLS to Deploy Online Loan Mediation for Consolidated Credit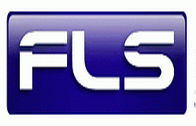 Financial Literacy Solutions LLC (FLS), a firm that uses online technology and the accessibility of video to provide a effective communication channel for loan originators (LOs) and servicers that educates consumers about mortgage options, has announced that the company has been chosen to provide a video solution for loan mediation to
Consolidated Credit Counseling Services Inc.
, the nation's second largest non-profit credit counseling service.
"As more states across the nation enact regulations that require mediation as part of the default process, we have seen demand for our services rise dramatically," said Joe Cvelbar, director of 
Consolidated Credit Counseling Services Inc.'s
housing division. "We have found that video enables our clients to learn about the mediation process in the way they want to learn, making it easier for them to understand the material and share it with spouses or partners who did not participate in the original counseling session."
The mediation education center offers a Web-based solution with 14 custom videos and a series of automated forms and materials that enable the borrower to learn about the mediation process.
"Most consumers don't understand what mediation is. The videos deliver the message that the mediators are professional third parties that help the lender and borrower come to a solution," said Garth Graham, president of Financial Literacy Solutions LLC (FLS). The solution has been available for over a year and has generated solid results at a very low cost.
"In addition to the consumer educational benefits, the video solutions from FLS have contributed to a substantial improvement in our productivity," said Cvelbar. "For borrowers who have reviewed our education center the average talk time has been reduced 20 percent. We are constantly seeking out ways to better leverage our call center resources and improve the experience for our clients. We also embrace technologies that enable us to provide measurable educational benefits to consumers. FLS's video solution has been instrumental in helping us meet these objectives."
FLS partners with financial institutions and community-based organizations to provide financial education to consumers as they face the challenges of today's economy. Currently, 80 percent of adults in the United States agree they would benefit from more financial education. Online video is fast becoming the most powerful tool to achieve a better working knowledge of their financial lives. More Americans are learning via online video and it has shown to be a medium with which they are very comfortable.