Does the Bell Toll for Independent Mortgage Brokers?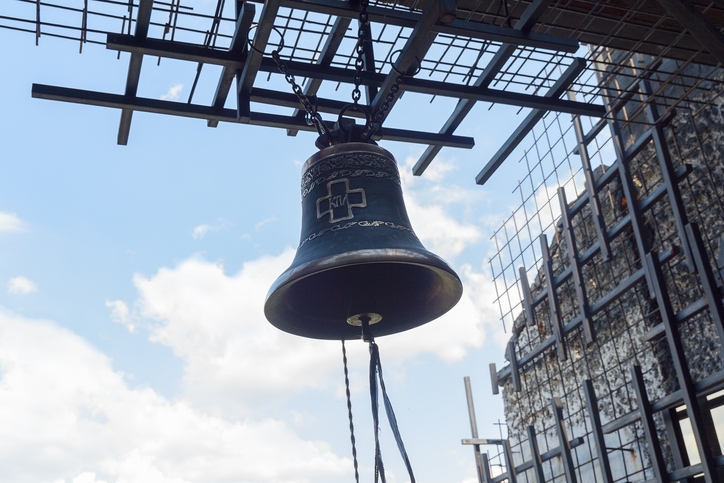 To paraphrase John Donne's famous line, "Don't ask whether you will be affected by the ongoing changes in the mortgage market—you will be." The recovering but still nascent U.S. economy, the assault upon former industry practices and the uncertainty of the government's future role in residential housing will severely challenge the capability of large wholesale correspondent lenders to adapt to the new market conditions.
According to the Mortgage Bankers Association's (MBA) 2012 year-end forecast
, overall mortgage volume is expected to drop from $1.7 trillion to $1.08 trillion in 2014. In addition, the ratio of refinance to purchase mortgages will essentially flip-flop, as
refis decrease
from 71 percent to less than 35 percent of total new mortgages in 2014. Since the bulk of refinancing occurs in the Big Four (Wells Fargo, Citibank, JPMorgan Chase, and Bank of America), they will be hurt to a greater degree by the product shift than their smaller competitors. In fact, the lower volume and the fundamental structural change provide extraordinary opportunities for independent local and regional mortgage competitors to prosper.
Pressures on the Big Four
According to a 2012 study by
Harvard Business School professors
Robin Greenwood and David Sharfstein, the growth of residential mortgages from 34 percent of the gross domestic product (GDP) in 1980 to 79 percent of GDP in 2007 was spurred by the tremendous profits in the financial industry from fees, as well as the growth of a "shadow banking" system with loose or non-existent regulations.
The subsequent failure of the sub-prime mortgage market and resulting loss of confidence in the larger financial entities to self-regulate have had several results:
►
A slow-recovering U.S. economy:
In its
Feb. 5, 2013 report
, the Congressional Budget Office (CBO) projected slow growth (1.4 percent) in GDP through 2013, strengthening to an average of 3.5% from 2014 and 2018, and falling back to 2.25 percent from 2019 to 2023. Housing starts (914,000 last month) remain considerably below their peak in January 2006 (2.27 million), and per capita personal income has been stagnant for almost a decade ($42,524 in 2006 versus $42,693 in 2012).
►
The imposition of Consumer Financial Protection Bureau (CFPB) regulations:
The Dodd-Frank Wall Street Reform and Consumer Protection Act (Dodd-Frank) created the CFPB in 2011 and new qualified mortgage (QM) and qualified residential mortgage (QRM) rules. According to the
CoreLogic MarketPulse February report
, only about one-quarter of purchase originations would meet the QM and QRM requirements if not for a temporary exclusion (up to seven years) of loans that otherwise meet GSE and FHA underwriting requirements.
►
Growing pressure to reduce federal government guarantees:
The Senate has introduced the
Jumpstart GSE Reform Act
, while the Financial Services Committee of the U.S. House of Representatives introduced its version, the
Protecting American Taxpayers and Homeowners Act (PATH Act)
. The MBA has also proposed its own version of reform. While there is yet to be a consensus on the role federal government will play in housing finance, it is likely that federal government guarantees will be substantially reduced.
The Big Four, originating two-thirds of mortgages nationally, have billions of dollars in fixed costs for extensive correspondent networks, thousands of employees, and an elaborate, multi-tiered management system, as well as continuing financial obligations related to cleaning up old loans from the early period of excess. In periods of high volume, these costs can be leveraged over huge numbers of mortgages. But as total production drops, those assets become liabilities, reducing earnings and provoking shareholder unrest.
These are very visible public companies with demanding shareholders who scrutinize each quarter's return. It is unlikely that shareholders will have the stomach to continue to feed an infrastructure built to serve a market that may be a decade or more from returning to its former size. And though the large national mortgage brokers and banks are already engaged in programs to rapidly reduce costs and cut staff to minimize losses, it is also unlikely that they will be able to downsize as quickly as the market is contracting, thereby providing an opportunity for faster-reacting, smaller competitors.
The opportunity for independent mortgage brokers
A local or regional mortgage broker is ideally positioned to move into the void left by the retrenching big boys if that broker exploits his or her natural advantages of speed and flexibility. Moreover, the downturn in the industry means that industry suppliers of technology will be more willing to negotiate prices for heretofore unaffordable software programs to boost efficiency, improve customer service, and expand market reach.
While larger competitors are laying off employees, closing offices and slashing marketing budgets in efforts to satisfy public shareholders, the dinosaurs of the industry are focusing on how to roll back change to return to the status quo, even as they struggle to adapt to new rules and the changing climate.
Institute a customer-focused strategy
To capitalize on the opportunity at hand, it is essential to understand your value proposition—in other words, why should a customer buy from you versus your competitor? In most cases, the rates and the mortgage terms you offer are similar, if not identical, to your competitor. As a consequence, you must make the process more convenient, fast, and understandable, and easier for the customer to complete without having to charge a premium for your enhanced value.
Breaking down the mortgage process into its various elements—understanding who is responsible, what the desired outcome is, and how the work is performed—will allow to you to improve each element and the process as a whole in the following ways:
►Elimination: Stop doing unnecessary tasks that add costs, but do not add value to the customer.
►Automation: Much of the form-filling, filing, printing and copying tasks accompanying a mortgage submittal, approval, closing and funding has been automated in recent years. Look for and invest in affordable software that eliminates mistakes, improves communication, and cut costs.
►Upgrading: Prioritize, reorganize, and combine tasks that cannot be eliminated or automated. Upgrade your personnel, selecting the best of the thousands who will be released by the big national firms. Invest in training, and incentivize your staff by spreading the wealth.
Create a reliable brand emphasizing a local or regional presence
Despite the overuse of the term, the importance of "branding" cannot be overlooked. A successful brand strategy communicates instantly and viscerally the elements of a value proposition to a potential buyer. The brand conveys a marketing message, literally and subliminally, to viewers, and should be consistent in every detail and channel where it appears. The name and logo of your organization, the pictures and copy of your advertising and marketing materials, and the location of your office—as well as the appearance, demeanor, and attitude of your employees—should be scrutinized to ensure conformity with the image you seek to present.
According to a May 2013 poll
by the Institute of Politics at Harvard, Wall Street was considered less trustworthy than almost every federal and state government, surpassing only the media. Bankers consistently rate below average in trustworthiness and likeability among professions.
On the other hand, small, locally-owned businesses are preferred almost universally by consumers to large, national entities. Your message should emphasize your local or regional roots—a down-home, friendly neighborhood business—versus the remote, cold, bureaucratic image of the national mortgage bankers.
Final thoughts
The competitive environment of the mortgage banking industry has been turned on its head. The present opportunity to grab significant market share from bigger competitors is unprecedented—the attention of the behemoths focused on Washington and survival, the availability of revolutionary technology at reasonable prices, and the access to multiple marketing channels at low cost are unlikely to repeated when the market stabilizes. The future of the mortgage business is being written today, and regional and local mortgage brokers will be its authors. Now is your time to act.
---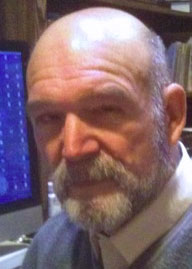 Mike Lewis is a retired business executive and personal finance columnist.