You Are A Prime Target - But - Are They a Prime Destination?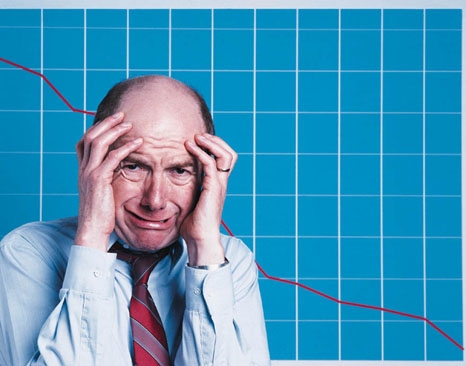 Being the subject of recruitment by a competing firm is a sign of respect. It means that you have earned their awareness and that they covet your proven capabilities and results. In the mortgage origination industry it likely means that you have a sizable and sustainable book of business. And as the subject of desire, you have earned the right to encourage the advances of your admirers or to shut down their pursuit. There is power in being the object of desire—use it! As the target of a competing firm in your chosen line of work, you are in the enviable position of being able to evaluate both your existing situation and the opportunity that potentially awaits you with the pursuing organization. We at Hammerhouse have previously written about how to evaluate your existing job and employer, as well as, how to evaluate a recruiting firm that has approached you to gauge your interest in making a move. Therefore it is appropriate to provide some insight and suggestions for how to evaluate the managers and leaders of the firms that are seeking for you to leave, an apparently successful situation, to join them on their journey and team. When evaluating a mortgage firm's managers and leaders consider the following questions: Where do they come from? Understanding the history of the managers and leaders of a firm in their current positions as well as their history in previous positions, and with previous organizations is vital to evaluating their capabilities as well as style. Of course, people can change and their views and behaviors can evolve, yet contrary to the disclaimer that those selling investment products are forced to provide, "Past performance is an indicator of future results." Never make a move based on promises of future performance. Demand the same level of proven capability that they seek from you. A wise man in our industry once said 'the numbers don't lie' and they don't. It is completely appropriate to ask for facts to back up expectations being set. What process are they putting you through? If the managers and leaders of a pursuing organization are serious about the dual goals of improving your career and growing their firm, they will be very intentional about the evaluation process. We have pioneered an assessment approach that helps companies and candidates determine whether or not they are a "Model-Match" for one another. This assessment identifies six components of the mortgage business in which it is critical to achieve a positive model-match for maximum mutual return. These six components are: Leadership, Culture, Business, Operations, Technology and Geography.  Unless the evaluation process is designed to uncover how well you, and they, match across these components, then the risks of making the move unsuccessful are greatly increased. In that situation, its not just you who suffers, it is your family and business. What else do they do? The best managers and leaders are team builders. They are likely to be enthusiastic participants in other activities away from work. What do they like to do when they are not at the office? How are they involved…managing and leading…participating and producing? What do these activities: artistic, outdoor, religious, or volunteer say about them? We have found through thousands of interviews and relationships that managers and leaders with passionate extra-curricular pursuits tend to bring a similar passion and an appreciation for team-building to their daily work. What do their colleagues and employees say? There is no better way to evaluate managers and leaders of a mortgage firm that is recruiting you then to get the personal thoughts regarding their capabilities from current and former colleagues and employees. The people that know them best are the folks that currently or have previously worked with them, and you need to hear from. If they include numerous employees including other originators of varying tenures, as well as, sales, marketing, operations and executive management in the recruitment process, it is a great sign that they want you to get a complete picture of their culture. If not, be skeptical, and do your own investigation. Fortunately, with the dawn of social media and other web resources it is relatively easy to track down folks who have worked for the key managers and leaders of almost any firm. Due diligence is the name of the game when you are being recruited by a firm promising a better career opportunity. Part of this process of discovery is about determining whether or not you and the managers and leaders of the interested firm are a good match for you and your unique business. You have earned the right with your past performance to be very demanding. Use the leverage you have, and remember that you are a prime target. Make sure they are a prime destination. Steve Rennie is a Managing Partner at Hammerhouse LLC, an expanding national recruiting and strategic growth firm for the financial services industry with mortgage sales and leadership placement at its core. To contact Steve Rennie please email
[email protected]
or call 949-525-9407. For more information on Hammerhouse LLC, please visit   http://teamhammerhouse.com.