What Plans of Action Will Your Company Implement to Foster Growth?
Every business must deal with unforeseen events in the market. These can either create opportunities—new products, services or markets to be developed—or present threats to your business, including political regulations that eliminate services or add costs, the expansion of existing competitors, or the emergence of new competitors offering lower rates. The success of your company depends upon your ability to keep up with these events, and a well composed business plan, with appropriate action plans, can provide the means to that end. You can make adjustments as needed, modifying your current actions or adopting new ones to better achieve your objectives.
The value of action plans Action plans are the muscles of a strategic plan—essentially, where the rubber meets the road. After assessing your capabilities and formulating your goals, you should familiarize yourself with the components of a good action plan:
►Statement of Condition (What): Effectively, this is a statement and clarification of the problem that needs to be addressed. Examples include, "10 percent market share," "60/40 ratio between refinance and new sale mortgage," and "three main customers (channels) provide 80 percent of revenues."
►Rationale for the Action (Why): A continuation of the above, the rationale details why the condition is a problem. An example might be, "the projected market will see a drastic decline in refinance mortgage so that maintaining the 60/40 ratio misaligns assets with need."
►Description of the Action (How): Examples include the reassignment and training of existing employees to exploit the new sale market versus the refinance market. It might also include recruitment of experienced personnel from competitors, even a specific "star."
►Identity of the Responsible Party (Who): Specific employees or departments should be identified to implement the action with appropriate authority and defined reporting responsibilities.
►Measurable Objective (How Many): Some results are binary—the "star performer" was successfully hired or not—while others are measured in degrees, such as "15 percent annual revenue growth," "average mortgage size of $250,000," or "addition of two new major customers (channels)."
►Date to be Accomplished (When): Action plans need deadlines in order to have teeth and convey importance to those responsible for their implementation.
The care you take to define an action plan should be directly proportionate to the importance of the action being taken. If accomplishing your prospective action plan cannot add significantly to your bottom line, protect or increase your market share, enhance your customers' experience, inspire your employees, or be critical to the implementation of other action plans, it is not worth the time and effort to develop.
Depending upon the size of your company, you may need to limit the number of action plans you intend to put into place and whether those plans should be implemented simultaneously are sequentially. Action plans are not strategies, nor are they policies and procedures. They are invaluable tools by which a manager directs work, assigns resources, and measures results.
A look back to 2013 results
While reviewing each of the following areas in order to better position your company for the new year, be sure to consider external factors that could affect your marketplace, including events that may throw it into chaos and opportunities it may present to grow your business.
Revenues
Did 2013 revenues meet your expectations? If so, to what do you attribute your success? Did the various segments of your business perform as planned? For example, did you anticipate the major decline in re-financing activities and adjust your efforts to the new sales market? Were any of your marketing tactics especially successful? What would you have done differently if the situation were to arise again?
Understanding where the bulk of your revenues originated in 2013 and the factors which stimulated or harmed your business is critical if you are to
continue to grow revenue
. Consider putting new plans into place for 2014 to reflect your expectations for the mortgage market in general. For example, if you expect overall revenues to decline, you may want to reconfigure your staff to reflect that. On the other hand, a decline in the market may be an opportunity for you to grow your business by being more aggressive. Keep in mind that your competitors are probably experiencing similar drops in revenue, potentially giving you an opportunity to capture greater market share either through acquisitions or launching a new, aggressive marketing and sales effort. And don't forget to consider what you need to do to fend off an aggressive move by those competitors. If the majority of your business came from a few major customers, you should come up with ways to strengthen your relationships in the hopes of preventing a competitor's camel from getting its nose under your tent.
There is no single or best strategy, no cookie-cutter solution, to increase or protect revenues. Your plans should reflect the market and competitive conditions you face every day. Use this time early in the year to realign your assets to your best advantage, whether that means motivating your staff with a new incentive program or eliminating a particular service that failed to meet expectations in 2013.
Expenses
The objective of every business is to increase long-term profitability. This can be achieved by either raising revenues while maintaining your current level of expenses, or by cutting expenses even though revenues remain level. The wisest move is to pursue both efforts simultaneously.
When you review your expenses, start with those which represent the greatest percentages of your budget as well as any that have increased beyond expectations. For example, rent and utilities may have doubled because you moved into new space, which is understandable. However, office supplies may have tripled even though revenues were up 30 percent—this requires investigation.
In many mortgage companies, personnel is typically the greatest expense. Leverage your people by either simplifying their work processes or providing technological help in the form of automation. Which option you choose should depend upon your existing customers' needs, regulatory requirements, and the capacity and capabilities of your employees.
Process improvement should be an ongoing exercise in every company. The people who do the work are the best source of ideas for making things more efficient and effective since they are the primary beneficiaries of any improvements. Scrutinizing your existing operation for inefficiencies—without hurting your customer experience—should be an ongoing process. Your findings should be the basis for the action plans you implement in this and the following years.
Customer satisfaction
The key to every company's success is day-in, day-out customer satisfaction. If you fail to meet your customers' expectations, your business is sure to decline. Reviewing your performance requires defining specific metrics that can help you evaluate it, as well as understanding what your customers expect. Some companies regularly survey their patrons, while others rely on factual evidence such as repeat business percentage, error rates, customer response times, and customer complaints. All of these metrics are valid. Whatever your measure, the beginning of the year is the optimum time to review and implement any changes necessary to ensure your customers receive the best service possible from your company.
Opportunities and threats
During the past 12 months, the business environment has changed, both providing new opportunities for growth and presenting new threats. As the result of chaos in the marketplace, many of your competitors may be revising their strategies. If one of them is forced to close its doors, you should consider increasing your market share by either purchasing the business at a discounted price or developing a marketing strategy aimed at those customers who no longer have a home.
At the same time, it's important to review those competitors who did exceptionally well during the last market cycle. In some cases, they may have introduced new marketing schemes or services that are especially attractive to potential customers. If their programs are worthwhile and can be adapted to your business, you would be wise to pursue a similar strategy. Generally speaking, any strategy which provides a competitive advantage to one business can become a competitive necessity for others in the industry - in other words, it is usually better to lead than to follow.
Threats, on the other hand, may appear in the form of new companies or the revitalization of existing competitors. Any time market share has changed significantly during the year, you should make every effort to understand the basis for the change. Business success is measured over a number of financial cycles, during which change is the only consistent factor. Your ability to develop a strong, growing company is directly dependent upon your ability to analyze the marketplace and identify those trends most likely to impact your industry and your company. With that knowledge, you can implement your own plans to prevent loss and, hopefully, gain advantage.
Revise strategy and document action plans for 2014
Having closed the books on the past year, now is the time to analyze and compare your results with the plans you prepared at the beginning of 2013. Wherever projections and results are misaligned, investigate the potential causes of the discrepancies. They could come from poor planning, poor implementation, unanticipated consequences, or a combination of all three factors. Delay making new action plans until you are certain you understand the cause of any issues with those of the previous year—reacting without adequate thought is more likely to compound problems than solve them.
Remember the components of an action plan—what, why, how, who, how many, and when—as you develop new ones or revise existing ones. You may abandon some plans as ineffective, amend others to be more relevant, or create new ones where the need exists. Document, communicate, and implement each plan as appropriate, and during the coming year monitor your progress through constant scrutiny of your designated performance measures.
Final thoughts
In the past five years, mortgage markets have endured substantial turmoil, meaning industry participants have been unusually challenged. Developing and managing by way of intelligently conceived action plans can improve results and protect your company from unexpected events. With such plans, you can go into the future confident that you have considered most of the factors that may affect your business, paving the way for growth in 2014 and beyond.
What have your results been with action plans in the past?
---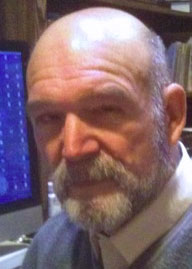 Mike Lewis is a retired business executive and personal finance columnist.