CIS Integrates Verification of Deposit/Asset Technology Into Its Credit Platform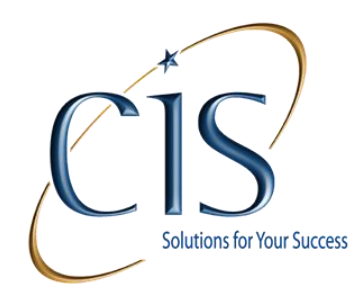 CIS has announced the capability to instantly verify deposits and assets, through a patented process with AccountChek, is now integrated with the CIS credit platform. This enhancement is a solution to the labor-intensive and costly process of collecting, analyzing and verifying paper documents manually, which makes fraud detection nearly impossible. With the AccountCheck process integrated on the same platform used for accessing credit, 4506-T, Verification of Employment/Income, Undisclosed Debt Notifications, and more, clients can instantly verify banking deposits and assets with direct source data.
"The ability to instantly verify deposits and assets presents significant cost-savings and productivity gains, in addition to reducing buy-back risk with immediate fraud detection. The ease-of-use and security provided through the AcccountChek process eliminates the frustrating delays caused by redundant requests for paper statements when applying for financing," said Nancy Fedich, CIS CEO. "The AccountChek process is paperless and occurs instantly with the direct data source in a completely secure, encrypted environment."
AccountChek uses patented technology to securely link the borrower's accounts. Credentials are entered by the borrower, validated with the account holder directly, and then permanently deleted from the encrypted environment upon completion of the request. Customer information is never accessible or shared with third-parties. The financial industry's leading institutions and the government sponsored-enterprises (GSEs) have accepted the patented process AccountChek utilizes as the industry advances in the automated age of lending.
CIS is continually looking to provide new products and services to the market. CIS is able to offer Verification of Deposit/Asset to mortgage, automobile, real estate, leasing and commercial lending companies. CIS is a member of the National Consumer Reporting Association, National Association of Professional Background Screeners, Mortgage Bankers Association and local chapters of mortgage professionals and lenders nationwide.