Senate Considers Challenges Facing American Indian Housing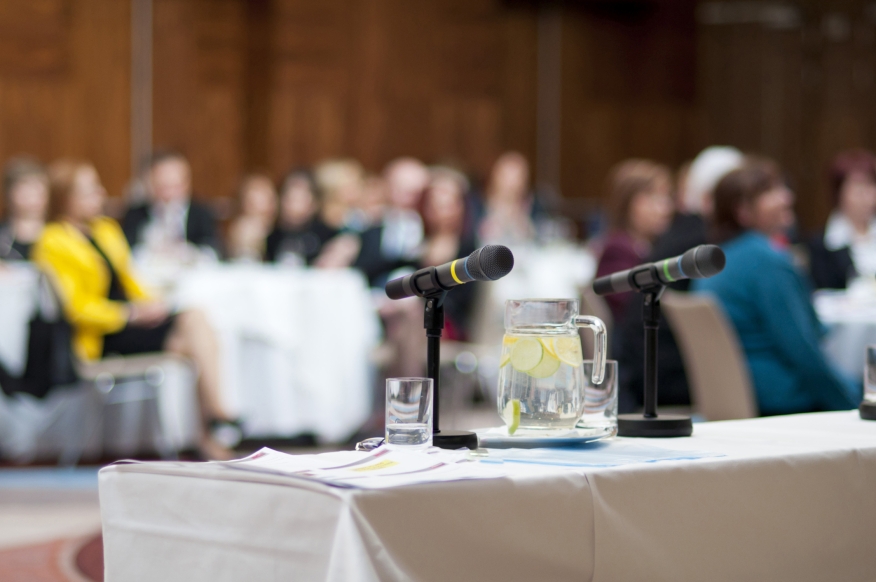 The state of the housing across the nation's tribal lands received a relatively rare place in the spotlight during a hearing of the U.S. Senate Indian Affairs Committee, with warnings that the Native American population continues to face dismal housing situations.
The hearing focused on the reauthorization of the Native American Housing Assistance and Self-Determination Act (NAHASDA)–originally passed in 1996 and reauthorized in 2002 and 2008. Under NAHASDA, the Department of Housing and Urban Development grants funds to tribes and tribal housing authorities to construct, acquire, or modernize housing for low-income families.
The hearing took on a sense of urgency when the committee's vice chairman, Sen. Jon Tester (D-MT) dubbed Indian housing as being in a "crisis."
"Nothing impacts lives in Indian Country more than the lack of housing," Tester said. "Investing in safe, quality housing options will improve the health and safety of families. We need to ensure that every resource possible is available to improve housing conditions in Native American communities."
Among the expert witnesses testifying before the committee was Gary Cooper, chairman of the legislative committee for the National American Indian Housing Council, who put the state of tribal housing into a grim perspective.
"There are 566 federally-recognized Indian tribes in the United States," he said in his testimony before the committee. "Tribal communities suffer the highest unemployment and poverty rates, the worst health, poor education options, and the most substandard housing in the country. Historically, Native Americans in the United States have faced worse housing conditions than other groups. Native Americans disproportionately experience socioeconomic challenges, including high unemployment and extreme poverty that impact housing conditions on Indian reservations and in other Indian areas.
"The U.S. Census Bureau reported in 2013 that American Indians and Alaska Natives were almost twice as likely to live in poverty as the rest of the population—27 percent compared with 14.3 percent," Cooper continued. "Over 40 percent of Native Americans in North Dakota and South Dakota live below the poverty line, and in seven other states (Arizona, Maine, Minnesota, Montana, Nebraska, New Mexico, and Utah) Native American poverty rates are about 30 percent or more. In addition, overcrowding, substandard housing, and homelessness are far more common in Native American communities. According to Census 2005-2009 American Community Survey data, 5.3 percent of homes on Native American lands lacked complete plumbing and 4.8 percent lacked complete kitchens. The comparable nationwide figures were 0.5 and 0.7 percent, respectively."
Karen Diver, chairwoman of the Fond du Lac Band of Lake Superior Chippewa Indians, based in Cloquet, Minn., who argued that NAHASDA was one of the very few resources available to alleviate the tribe's longstanding housing problems. Diver cited the difficult terrain of her tribe's reservation, coupled with acute economic problems and an aging housing stock, as exacerbating the need for housing assistance via NAHASDA.
"Because of the costs of maintenance and repair, we have little left to acquire or build additional low income rental units," she said in her testimony. "We currently have a waiting list of 185 applicants seeking low income and homeownership housing. We have many other tribal members who are also in need of housing, but who do not apply and therefore do not appear on our waiting list—either because they feel that the wait for housing is too long, or because they believe that they might not meet the income eligibility requirements for low income housing ... It is not uncommon on our reservation and among our people to find 10 or more individuals living together in a two-bedroom home. Overcrowding, in turn, accelerates the wear and tear on those homes, creating a vicious cycle of need."
Russell Sossamon, executive director of the Choctaw Nation of Oklahoma Housing Authority, praised several portions of the NAHASDA reauthorization bill, including a section that set up a 99-year leasehold interest in trust or restricted lands for housing purposes, as well as a provision that removed the cap on the total value of loans that the federal government's Section 184 program can guarantee in a given year.
"This provision will provide tribes and tribally designated housing entities with the ability to make long-term lease commitments that encourage potential homebuyers to invest and attract private capital that is desperately needed beyond currently available resources," Sossamon said. "This is a key condition to creating an environment that, in addition to enhancing our ability to achieve the primary objective of meeting housing needs, also has the potential to develop and/or expand economies into these areas."
Bruno also supported a provision to allow NAHASDA funds to be used as matching or cost participation funds under any other federal or non-federal program.
"The Choctaw Nation of Oklahoma's Home Finance Program already provides assistance through the leveraging of funds with lending partners to increase the number of potential home loans throughout the country," Bruno said. "The Home Finance Program also has leveraged nearly $70,000,000 through participating lending partners who provide mortgages as part of government guarantee programs such as the Native American Section 184, Federal Housing Administration, Veterans Administration and U.S. Department of Agriculture Rural Development home loan programs."