HUD Awards $36 Million in Grants to Prevent Foreclosure Actions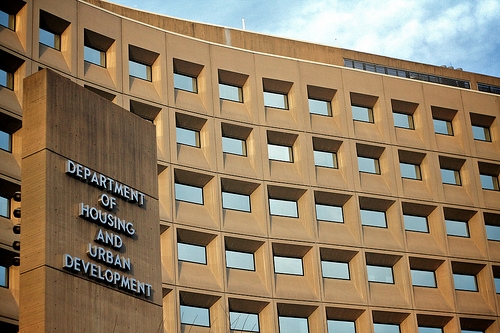 The U.S. Department of Housing & Urban Development (HUD) has awarded more than $36 million in grants to hundreds of national, regional and local organizations to help families and individuals with their housing needs and to prevent future foreclosures. HUD's housing counseling grants and the additional funding they help to leverage will assist more than 1.5 million households find housing, make more informed housing choices, or keep their current homes.
HUD is also establishing a new Housing Counseling Federal Advisory Committee to help the Department provide consumers with the knowledge they need to find and sustain decent housing. The Dodd-Frank Wall Street Reform and Consumer Protection Act of 2010 requires HUD's Secretary to appoint no more than 12 individuals from various backgrounds to offer advice to the Department regarding the functions of the Office of Housing Counseling.
"Access to knowledge and information is vital to every family's success," said HUD Secretary Julián Castro. "These grants will expand housing opportunities for families across our nation. The evidence is clear: housing counseling works. We look forward to working with our housing counseling partners to empower American families with the tools to prosper."
More than $34 million will directly support the housing counseling services provided by 29 national and regional organizations, six multi-state organizations, 20 State Housing Finance Agencies (SHFAs) and 215 local housing counseling agencies. In addition, HUD is awarding $2 million to three national organizations to train housing counselors who will receive the instruction and certification necessary to effectively assist families with their housing needs.
The comprehensive housing counseling housing grants announced were competed through the Department's two-year (FY2014-FY2015) Comprehensive Housing Counseling Grant Program Notice of Funding Availability (NOFA) published March 4, 2014. On April 2, 2015, HUD published a FY 2015 Supplemental NOFA that makes FY2015 funding available to eligible housing counseling agencies that did not receive funding in the awards announced. 
National and regional agencies distribute much of HUD's housing counseling grant funding to community-based organizations that assist low- and moderate-income families to improve their housing conditions. In addition, these larger organizations help improve the quality of housing counseling services and enhance coordination among counseling providers.
Recent research from the Federal Reserve Bank of Philadelphia and the Urban Institute continues to find substantial benefits to housing counseling for families who purchase their first homes and those struggling to prevent foreclosure.