Source Claims HUD's Castro is Sole Pick as Clinton's Veep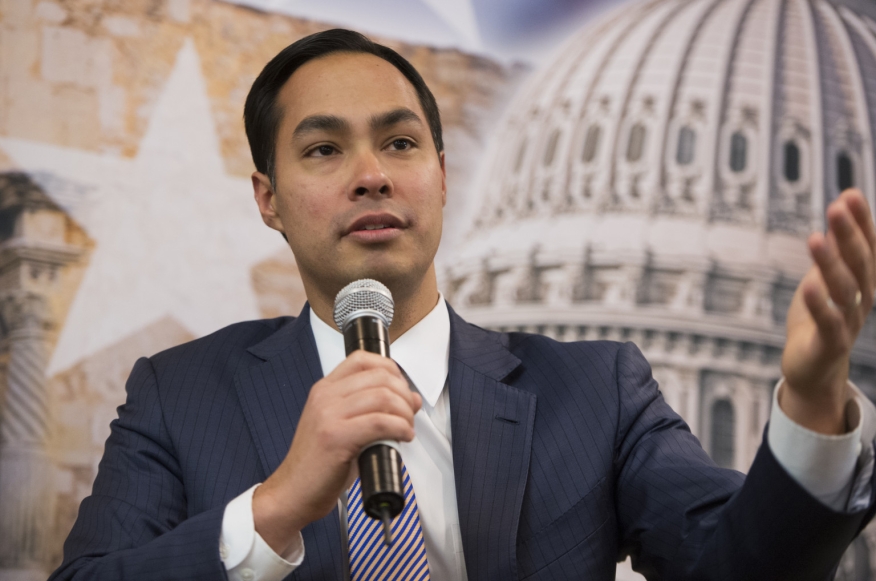 A Washington columnist is claiming that Julian Castro, Secretary of the Department of Housing and Urban Development (HUD), is the only potential vice presidential nominee being considered by Hillary Clinton's 2016 election campaign.
Writing in The Washington Times, Joseph Curl stated that an unnamed source "who is close to top Clinton officials" insisted that the HUD Secretary is the sole individual being considered for the number two slot on the Democratic ticket–and not because of his expertise in housing policy.
"They know the Republicans are making a big push this cycle for the Hispanic vote, so that makes Castro an easy pick—and an obvious pick," the source reportedly said.
Curl's column noted that Clinton would not consider Sen. Elizabeth Warren (D-MA) only because her campaign did not want to have two women running for the nation's highest elected offices.
Castro brings loyalty to the campaign as a longtime Clinton supporter–he supported her unsuccessful bid for the Democratic nomination in 2008. He also offers youth–Clinton is 67-years-old and Castro is 40–though, if elected, he would not be the youngest man to hold that spot (John C. Breckinridge was 36 years of age when he was elected as James Buchanan's vice president). And while Castro does not speak Spanish, Curl's column noted that Castro's acknowledgement of gaining admission to Stanford University via affirmative action will play well with the Clinton campaign, which is reportedly going to push for affirmative action as a key campaign issue.
Castro was not quoted in the Curl column. In previous interviews, he neither confirmed nor denied that he was in talks with the Clinton campaign for the 2016 election campaign.