Vantage Production Launches Referral Partner Center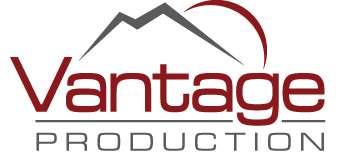 Vantage Production LLC, a provider of automated marketing and sales-acceleration solutions for mortgage lenders, has introduced the latest enhancement to its VIP CRM (Customer Relationship Management), the Referral Partner Center. VIP's Referral Partner Center gives loan originators a competitive edge in solidifying referral relationships by providing sophisticated, co-branded automated marketing and content that helps boost sales for the loan originator and the partner.
The Referral Partner Center was developed to enable lenders to strengthen and grow real estate agent and other referral relationships. It enables the loan originator to provide a single portal to partners for shared-client loan status updates and implement co-branded marketing through an easy to use, responsive Web interface.
The Referral Partner Center extends the VIP CRM, providing the lender and its MLOs a web presence to conduct compliant, content-controlled and automated marketing campaigns with referral partners, including:
►Co-branded marketing: LOs can create customized materials such as birthday cards, consumer handbooks, quick tips and seasonal postcards for borrowers, co-branded with the referral partner for readily implemented co-marketing campaigns;
►Profile customization: Allows the referral partner to upload logos, photos, contact information and other essential information used in marketing collateral;
►List management: Provides a secure environment in which the referral partner can provide campaign recipient information only they, not the lender, have access to;
►Loan status center: Allows the referral partner to check transaction status of all loans they have referred to the lender, available 24/7 via desktop, laptop and mobile device;
►Open house flyers: LOs can provide co-branded materials for each open house, with property information and approved loan information; and
►Full reporting capabilities: Complete data allows referral partners and lenders to evaluate the effectiveness of their co-branded marketing efforts. 
"Loan officers want help developing and maintaining high-performing referral relationships, and we know how essential these partnerships are to our lenders' successes," said Vantage Production CEO and President Sue Woodard. "VIP's Referral Partner Center makes growing these critical relationships far easier by enabling LOs to give their referral partners an automated way to send their clients great marketing content and messages.  Lenders benefit from significant increases in loan closings as well as complete control over messaging for compliance."