Featured Industry Leader: Vincent Valvo, CEO of Agility Resources Group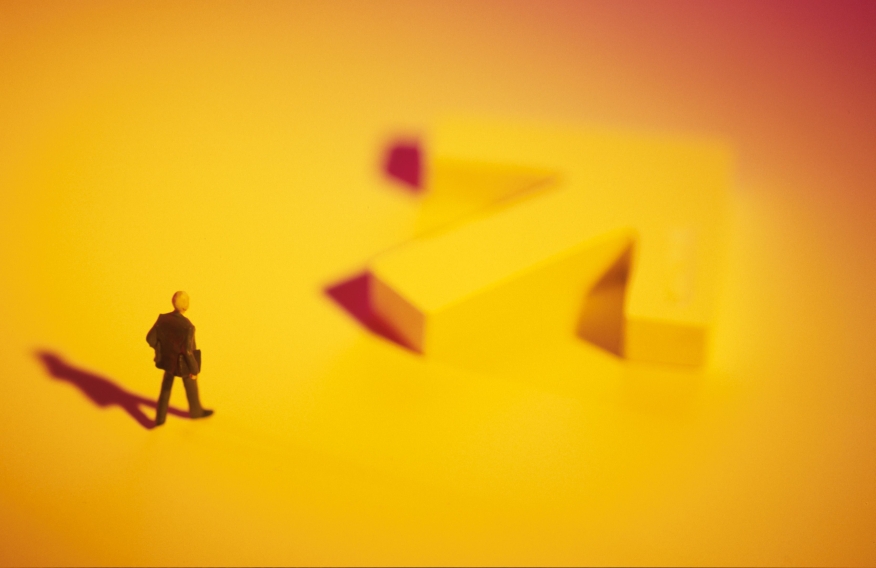 Industry events bring us together to learn, forge new alliances and enjoy the friendships that many mortgage professionals have shared with their peers for their entire careers. Planning and hosting a good industry event is both an art and a science. Put together correctly, a good show will attract a good audience, fulfill the promise of its marketing materials and be fondly remembered by attendees for years to come. It takes a professional to pull this off and such a person is the subject of this month's Featured Industry Leader.
When Vincent Valvo's company, Agility Resources Group, took over running the annual convention for NAMB—The Association of Mortgage Professionals, the event was attracting just a few hundred attendees, reflecting the downturn in the mortgage market. But by re-imagining how the conference could be restructured, Valvo's first annual event brought in approximately 1,400 attendees. Last year, the event saw nearly 2,300 industry professionals in attendance.
How did Valvo turn around the attendance at this important annual conference? National Mortgage Professional Magazine spoke with Vince about his career, his love for the industry and his almost magical approach to conference planning and organizing.
How did you get involved in the mortgage/real estate business?
Vincent Valvo: When I was in college back in the early 1980s, I majored in journalism. I took a few business classes, but did terrible in them, which was unusual for me because I had been a straight-A student up until then. I started college when I was only 16 years-old, and I never had any trouble until I got into these economics and business classes.
I fielded a job offer from a daily newspaper and started working as a journalist. A few years later, I was in the Hartford area and answered an ad for a freelance reporter for a real estate and banking newspaper [The Commercial Record]. I was looking to pick up a little extra money at the time and started writing about real estate, mortgages, banking and lending. It was at that point that I realized those dry classes in college didn't really encapsulate what was going on in the real world and how interesting it was to watch people build businesses.
Suddenly, I found business journalism to be absolutely fascinating.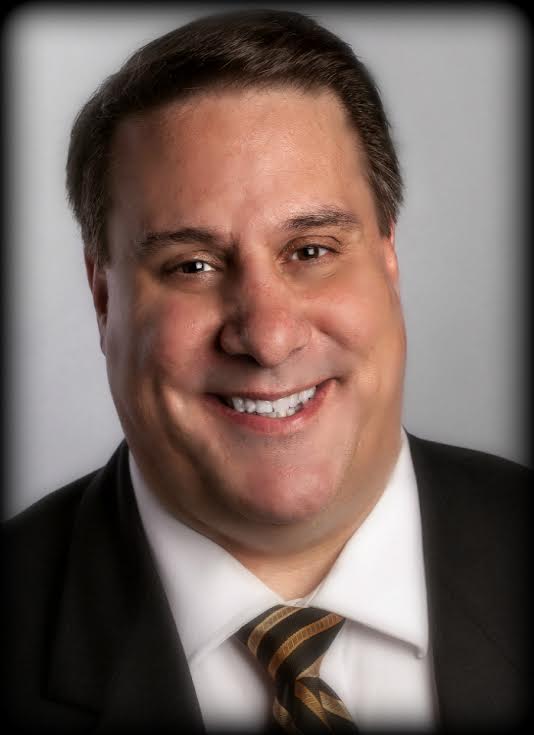 How did Agility Resources Group come about?
During the period when the Great Recession hit, I was still with The Warren Group, a real estate and banking publishing company in Massachusetts. I was living in West Hartford, Conn., and commuting to Boston daily, where the company was based. It was about a 100-mile commute, each way. The business with conferences and events was growing faster than advertising, but the company was unsure of what was happening because of the recession and did not want to significantly grow its event business. I did. I also thought it was a good time to get involved in association management services, helping smaller associations grow and achieve their goals.
I like changing things, seeing new ideas come about and growing them, so we came to a very amicable parting. I left that company, continuing as a columnist for a year or two after that. I felt it was time to go off and do something on my own. I said, "Let's look at putting on some conferences and work with these mortgage groups that got hit hard and needed some help finding their way back."
How did you come to your focus on the broker community?
A very fortuitous thing happened. When I was with The Warren Group, there was a mortgage show run by the Connecticut Mortgage Bankers Association. It was doing okay, but then it fell on hard times and lost money. I came in and said, "I think I can take this conference and grow it into something big." I took it from about 150 attendees to 2,200 attendees–and this was still in the midst of the recession, so it was a pretty massive change. It was the success of that show that brought me to the attention of NAMB, and we've had a great working relationship since.
To what do you attribute the success of your business model regarding events?
The biggest secret is the cooperative approach. We work hard with exhibitors and sponsors to invite their prospects and customers to attend for free. I would say that for our conferences, 85 to 90 percent of the attendees are coming because of the invites they are receiving from exhibitors and sponsors.
In the broker community, a lot of people are self-employed or working exclusively on commission. If they are going to an event, it is a day that they are not making a deal. So, it had better be worth their while. Plus, they usually don't have large corporations behind them, paying their tabs. If we can make it free to them, we'll succeed when we can bring together the power of all of our exhibitors or sponsors reaching out to large databases of people.
This brings far more people through the door. The exhibitors are happy because attendees are flocking to the show. The associations are excited because a lot of people are coming in–and even if they are not their members, it is a great opportunity to recruit new members. That community is coming to get education, network and see terrific products and services. It is a win-win all around to bring this community together.
What are the main challenges you see in working with associations?
An awful lot of these associations are run by volunteers – and they've got day jobs that compete for their time. They also aren't experts at doing the kinds of things that we do. It can be very difficult to negotiate with a hotel and find the space needed when your volunteers are coming and going. When you have volunteer boards, typically one or two people on the board will direct these things–sometimes they do well, sometimes not so well. It's very valuable to have someone who can execute good ideas from the board, but who can also speak back and say, "That is a good idea, but maybe we can refine it."
We are always working to make things work better. At the end of the day, we are looking to make money for the association–build membership, build the association's bank account, and show that the association is active and important in the life of every attendee.
What do you do to encourage attendees to take advantage of free passes, when some don't put significant value on any free offering?
No one attends every event and there are always those who didn't attend that we wish had. I try to build a conference that I would want to attend.
I want to build things and be able to say, "Boy, those are fascinating speakers and those topics are really great!" We try to make sure there is a good array of different kinds of exhibitors. I don't want people going to just see 10 different wholesalers–I want them to see marketing companies and signage firms and coaching companies that might help them a lot this year.
We also try to have networking events–everyone wants to schmooze, and there is a lot of mobility in this field. You never know who you will be leaning on next to say, "Hey, I want to make a change." And, we try to make it in a fun.
How do you manage to raise the bar for an event like NAMB National?
NAMB made a conscious decision to always hold its show in Las Vegas. Our objective then is to leverage that–not just as an excuse for a party, but to say, "Hey, I am going to get a ton of value out of this."
We are constantly looking to make sure there is a real sense of value. Last year, we added a full day of continuing education and made sure we put it at the end of the sessions, so people could come in and make sure they got their NMLS education completed. We added special LO One-on-One sessions. And we work with exhibitors to create a special experience.
You are also running some regional broker association shows. How did that come about?
Most of these came about by word of mouth. When we worked with NAMB, we started getting responses back from other state associations. And then those leaders talk to their peers in other states. That's been great for us.
What do you see as the main trends shaping the industry?
The critical point to remember is that originators must make money. If you can sustain a volume level you can live with, then you can overcome the problem of taking a bit of a hit on your compensation. We all complain about constraints on compensation. But if we can adapt to serve more people, that will be okay. If there is a slowdown, that will be a problem.
There is also a question of the relationship with the wholesale channel and how well it can work–especially with such a focus on compliance. NAMB is looking at how to work with wholesalers to streamline everything for everyone, and that is a wonderful initiative.
What do you see as your greatest professional accomplishment?
Helping NAMB National make its mark–not just reviving the conference, but making it a real source of support for NAMB, because national associations cannot survive on dues alone. The great success of these conferences speaks to the strength of the loan originator community, something that was not as evident when everyone was being kicked in the shins.
What hobbies and interests do you have outside of the office?
I am a voracious reader. I read one or two books a week, on a variety of topics. I enjoy cooking, and I am a longtime comic book fan. I am happy about all of the superhero movies that are coming out. I have been married for 27 years, and have two children who both are set to graduate college this year.
---
---
Rick Grant is special correspondent for National Mortgage Professional Magazine. He may be reached by phone at (570) 497-5850.
---
---
This article originally appeared in the April 2015 print edition of National Mortgage Professional Magazine.