Forging New Paths in the Mortgage Market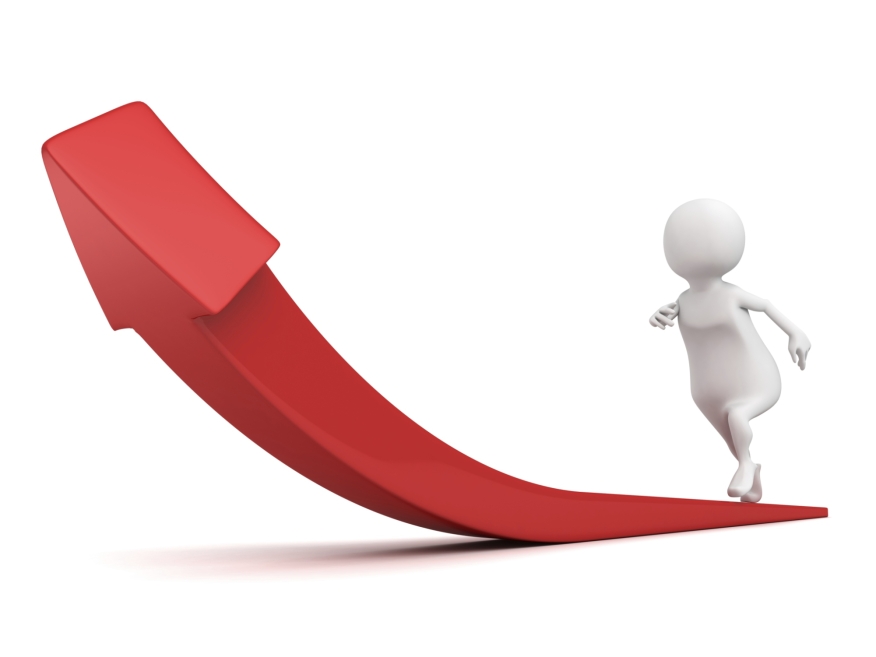 Take the lead by working with underserved populations
In today's real estate market, leaders are often thought of in terms of those who do the most business—the leading mortgage originator or the leading real estate agent—but leadership means more than just tallying sales or closing deals. Mortgage lenders and professionals who want to truly lead must look at the larger picture and step up to serve consumers who are often overlooked or considered less-than-desirable.
By taking the lead on issues like this, mortgage professionals can align themselves with trail-blazing lenders, as well, as they work to attract and retain like-minded industry leaders. By recognizing and serving these underserved populations, mortgage professionals not only can take on a leadership role in the industry, but they also can close a lot of business.
The underserved
Securing financing for clients with high credit scores and significant downpayments isn't too difficult in today's market, but finding a mortgage for buyers with low credit scores and little cash to close is an entirely different story. These consumers still face tightened lending criteria, and few mortgage professionals are willing to take on the task of seeking out a lender capable of working with their financial situation. The underserved in the mortgage arena often include those with lower credit scores, and some industry experts estimate that as many as one in three consumers has a credit score below 650.
These borrowers often represent a significant portion of first-time homebuyers and the millennial demographic. In fact, according to Experian's Fourth Annual State of Credit report, the millennial generation has the lowest average credit score at 628, while it is tied for the highest credit utilization at 37 percent. First-time homebuyers are struggling, as well. According to the National Association of Realtors (NAR), although existing-home sales increased 4.7 percent year-over-year this past February, first-time homebuyers represented only 29 percent of all buyers, well below the historical average and only a slight increase from the 28 percent seen in February 2014. These consumers need to work with mortgage professionals who understand their current financial situation and lenders that offer programs that provide a positive opportunity for home financing.
Leading borrowers to credit
The struggle of young and first-time homebuyers is not news to many in the mortgage industry, and many institutions have taken steps to attempt to address some of the problems. Mortgage giants Fannie Mae and Freddie Mac recently launched mortgage programs with downpayments as low as three percent, and the Federal Housing Administration (FHA) lowered its mortgage insurance premiums significantly this past January.
Although these measures certainly may help bring more buyers to the market, many still may not be able to actually purchase a home of their own. Access to credit remains the largest hurdle for many underserved borrowers, and these programs do little to address that. The Fannie Mae and Freddie Mac low-downpayment mortgages, for example, still have significant restraints on underwriting and credit scores. And although the mortgage giants may be willing to purchase these mortgages, it is still dependent on lenders to make the loans. Many have expressed reluctance to step into this arena and create more mortgage availability where there is more perceived risk.
Lenders who lead
There are some mortgage lenders, however, who have taken a leadership role in stepping up to serve these underserved markets and provide access to credit, while still making responsible lending decisions. Mortgage professionals who want to better serve these consumers should be on the lookout for lenders who are taking real measures to make buying a home a reality for many who have been forced to sit on the sidelines since the financial crisis.
To serve borrowers with credit challenges, mortgage professionals should look for lenders who offer the following lending guidelines or programs:
►Lowered minimum credit scores: Look for lenders that will work with consumers who have credit scores between 550 and 650. According to this past February's Ellie Mae Origination Insight Report, only 28 percent of loans closed that month had an average FICO score under 700. The average credit score of all closed loans in 2014 was 726. There is a large market of potential borrowers with credit scores below 700 who are being overlooked by many lenders.
►Extended eligibility: Committed lenders have extended eligibility to include more property types.
►Expanded guidelines and reduced overlays: By responsibly extending their qualification requirements to published guidelines on popular loan types such as FHA, U.S. Department of Veterans Affairs (VA), and U.S. Department of Agriculture (USDA) loan programs, lenders can help more borrowers participate in the market.
►Simplified loans with no closing costs or upfront financing fees: Underserved borrowers often have little cash on hand for closing or unexpected fees that may pop up at the end of the process. These types of loans remove those anxieties.
►Wholesale loans with no underwriting fee: Without an underwriting fee, mortgage professionals have a more direct path to disclosing and funding loans in a compliant fashion.
Although these types of programs signal that lenders are willing to work with the underserved market, mortgage professionals should also seek to partner with lenders that are making responsible lending decisions. Look for information from the lenders that indicate how they mitigate risk and check out what kind of educational tools they offer borrowers to ensure that they understand the financial undertaking of a mortgage. In addition, make sure that lenders have the support and staff in place to actually fulfill these types of lending commitments. For example, lenders should have underwriters trained and certified to perform manual underwriting, as it is sometimes necessary in this market. Lenders who are truly committed to serving the underserved will have support and safeguards in place to not only offer these programs but also to lend responsibly and well.
Attract and retain leaders
By taking the initiative on important issues like serving the underserved market, mortgage professionals can truly become leaders in the mortgage industry and succeed where others dare not tread. In addition, by taking the lead like this, mortgage professionals show their initiative and their willingness to pursue new paths. Attracting other like-minded professionals starts with the simple idea of leading by example. When others see your work, they are attracted to the leadership role you've undertaken, especially if they are eager to take on more responsibility themselves. This is how organizations can attract like-minded leaders who want to push forward with new initiatives and new ideas.
Retaining these leaders can be difficult, but if your organization continues to lead in the marketplace and pursue lesser-worn paths, you will continue to engage the leaders within your company. Stagnation and repetition are two things leaders are not looking for. But simply taking calculated risks and pursuing new ideas may not be enough to encourage the leaders within your company, especially across a wide range of roles and responsibilities. That is why companies should provide chances for their employees to develop leadership characteristics and opportunities to take on leadership roles.
For example, Carrington Mortgage Services provides company-wide leadership development programs. These programs are six to 12 months in length and focus on the successful behaviors of a manager, understanding communication styles, and more. In addition, Carrington has developed many leadership opportunities for high-potential associates in which they can participate in special forums, projects or assignments where they can demonstrate their strengths. In addition, the company has programs for associates to work with a coach or team to further their development and gain exposure to different levels of the organization. Incentive programs aimed at aligning leadership performance with the organization are also excellent ways to help attract and retain leaders for your organization.
Being a leader in the mortgage industry, where risk is a four-letter word, is not an easy task. But mortgage professionals who are willing to step up and commit to serving underserved populations can show their true leadership abilities—and help a lot of potential homebuyers in the process. By partnering with like-minded lenders who offer options and special programs for lower credit-score borrowers, mortgage professionals align themselves with other leaders in the industry and will attract even more trail-blazers with their boldness and initiative, positioning their business to succeed for years to come.
---
---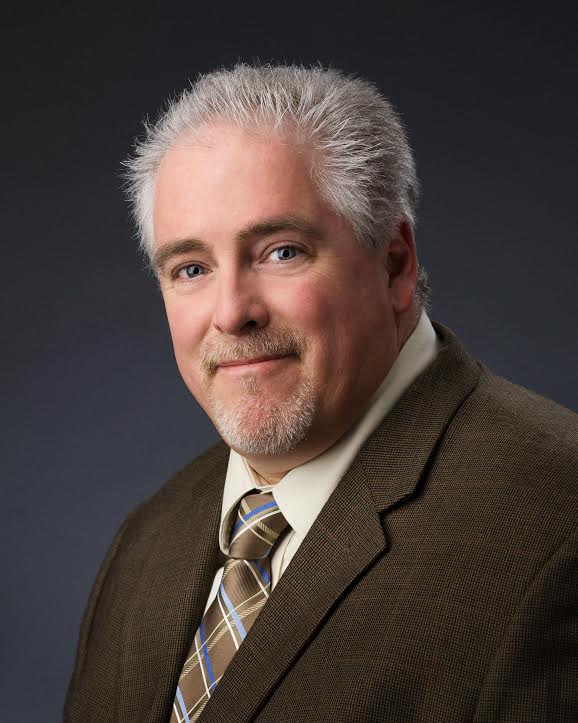 Ray Brousseau is executive vice president of Carrington Mortgage Services LLC, Mortgage Lending Division, responsible for all day-to-day operations and P&L management. Ray has 26 years in the mortgage banking and consumer finance business. Prior to joining Carrington in 2011, he spent 23 years leading various segments of Citi's consumer finance business, CitiFinancial.
---
---
This article originally appeared in the April 2015 print edition of National Mortgage Professional Magazine.