NMP's Legends of Lending: A Portrait of DocMagic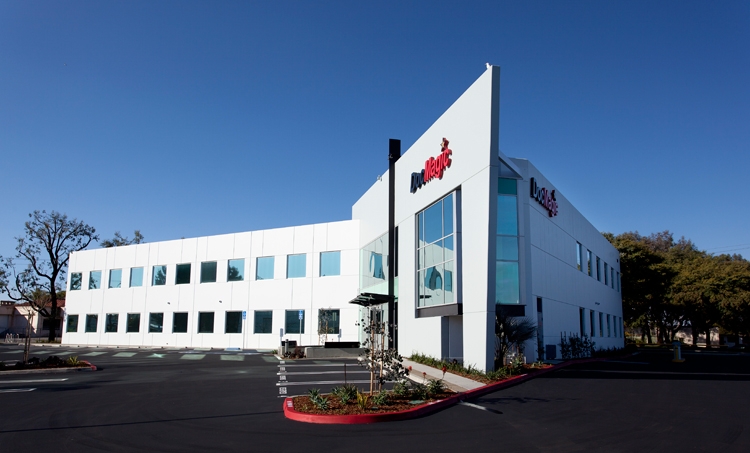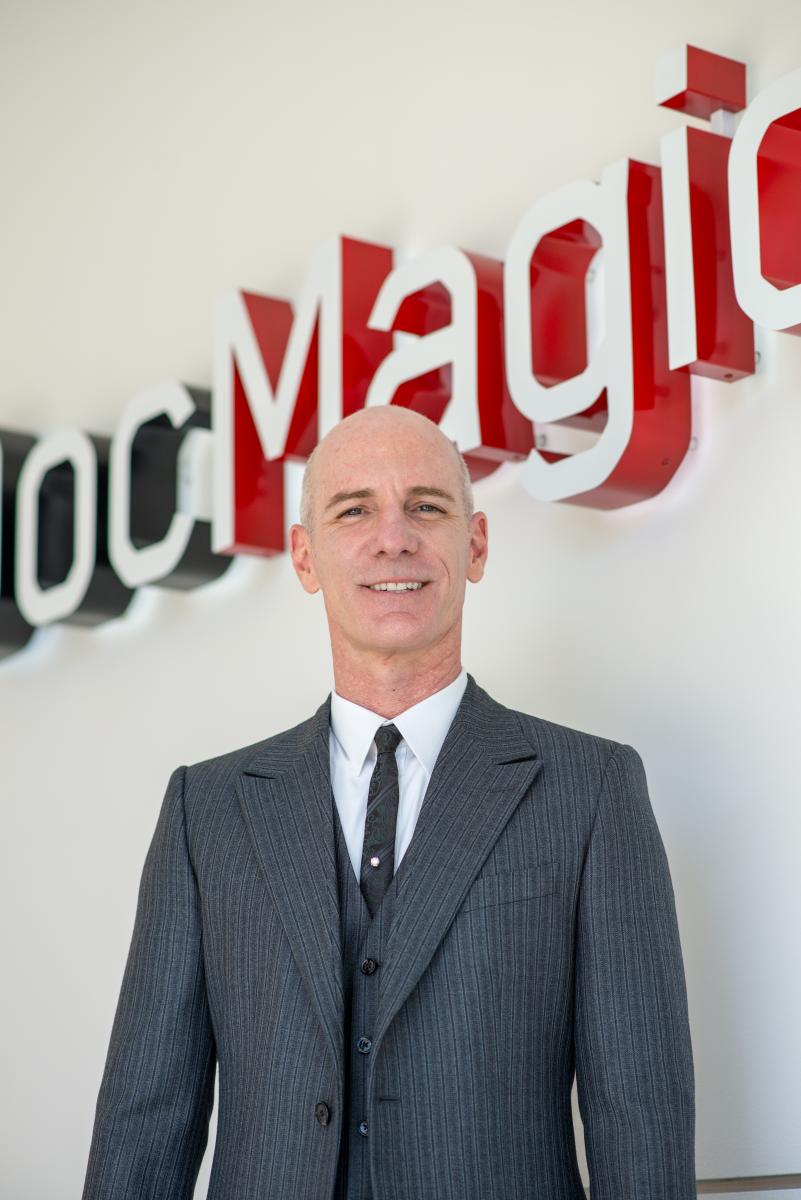 On the company Web site, DocMagic bills itself as "The largest loan document production company in the U.S." And while that is a grand definition, it doesn't capture the intelligence, innovation and celebrated customer service level that has earned the company the respect of the industry.
National Mortgage Professional Magazine spoke with Don Iannitti, the company's founder, president and chief executive officer, to discuss how DocMagic emerged to become a leader in its field.
What was the inspiration behind starting DocMagic?
Don Iannitti: When I was in college back in 1987, I was reading a book that focused on emerging technologies. There was one chapter that focused on the "repackaging of data." After I read about it, I wasn't sure of applications relating to that—I wondered who in the world would want to buy repackaged data.
At the time, I had a part-time job that did speed typing of other types of documents. I then realized that we were doing what was in the book. So, I brainstormed and came up with a concept related to this. Also at this time, I found someone who was looking to get into a different type of business—a mortgage banker looking to customize appraisals. I floated my idea on how he could automate that concept.
Customized appraisals? Did that business take off?
No, and I am happy that it did not happen.
So what happened next?
I went to work on another business plan. I micro-analyzed every number, every night, and put three to four months into it. That mortgage banker was Patrick Theodora of American City Mortgage. He and his father, Pasquale Theodora, decided to fund me.
How close did your business plan coincide with the actual business?
In our first year of business, our bottom line was within $6,000. In our second year of business, our bottom line was within $10,000. So, it was close to what I planned.
When the company began operations in 1988, what was the state of loan document production?
It was all over the map. A lot of typing was going on, and lenders had between 25 and 50 percent of the burden of doing those tasks themselves.
You had typewriters, and the best ones were just adding computer interfaces to those machines. Word processing was not very common at that time. When we opened our doors, a company came by and gave us a word processor to see if we liked it. But there were no laser printers yet, just dot matrix printers at that stage.
Oh, the dot matrix printers–they sounded like machine gun fire! But this was before the Internet, yes?
There was no Internet, no modems. It was an interesting time.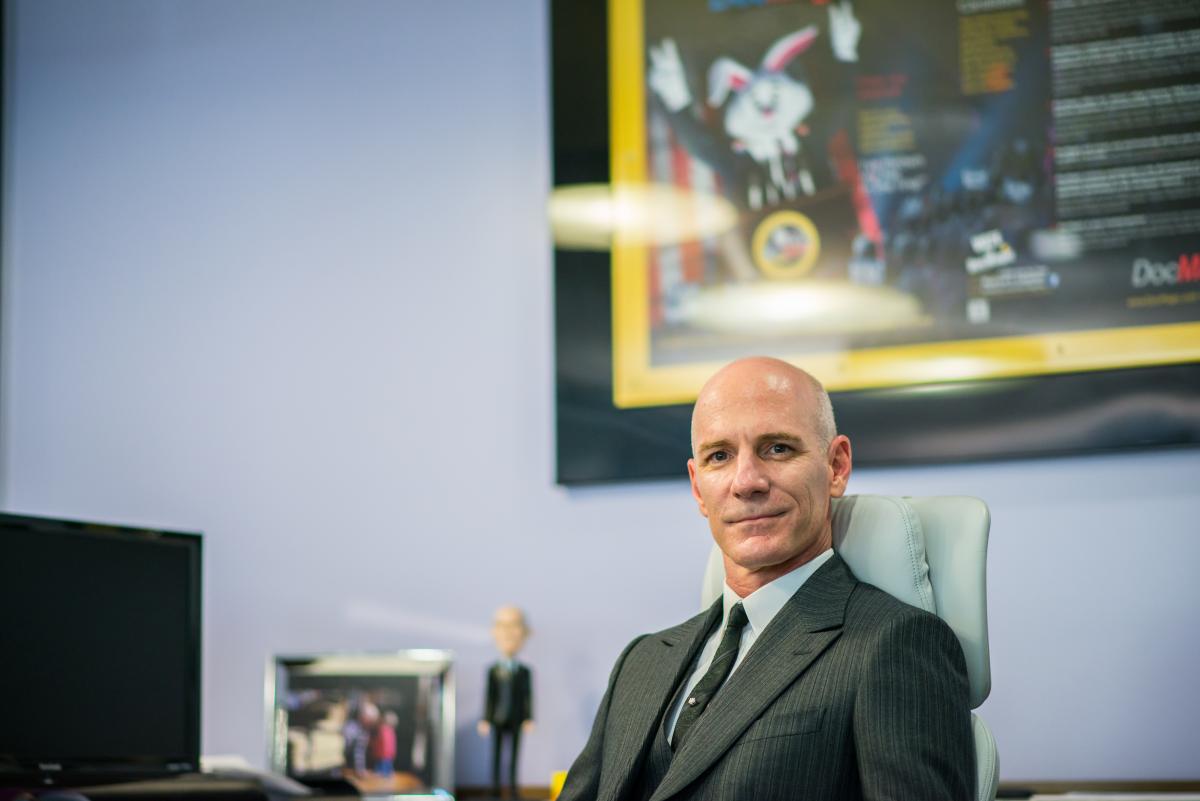 So what were the important milestones in growing your company?
First was the introduction of the laser printer. Before that, we had between 5,000 and 7,000 documents that were photocopied. And every time we needed a new batch, we had to walk over to the photocopier and make another 500 to 700.
Next was the introduction of the modem. That was critical. The first use of the modem was in calling and talking to a remote laser printer, in order to make it print across the phone line. Needless to say, that was not the most efficient use of technology.
Our first version of DocMagic had a computer talking to a computer. When that happened, all of the issues involving a laser printer going offline or running out of paper went away.
Increasing the speed in modems was also helpful. But when the Internet came along, our racks of modems were replaced. Also, increasing the speed of the computers was important. In our beginning stages, we'd make the computers. When we first got into the markets, companies had to use mini-frame or mainframes. We had PCs, but with each new machine running at faster speed, we'd always be at the point of being maxed out. We were always riding the tech wave–as soon as any computer came out that made work faster, we were on it.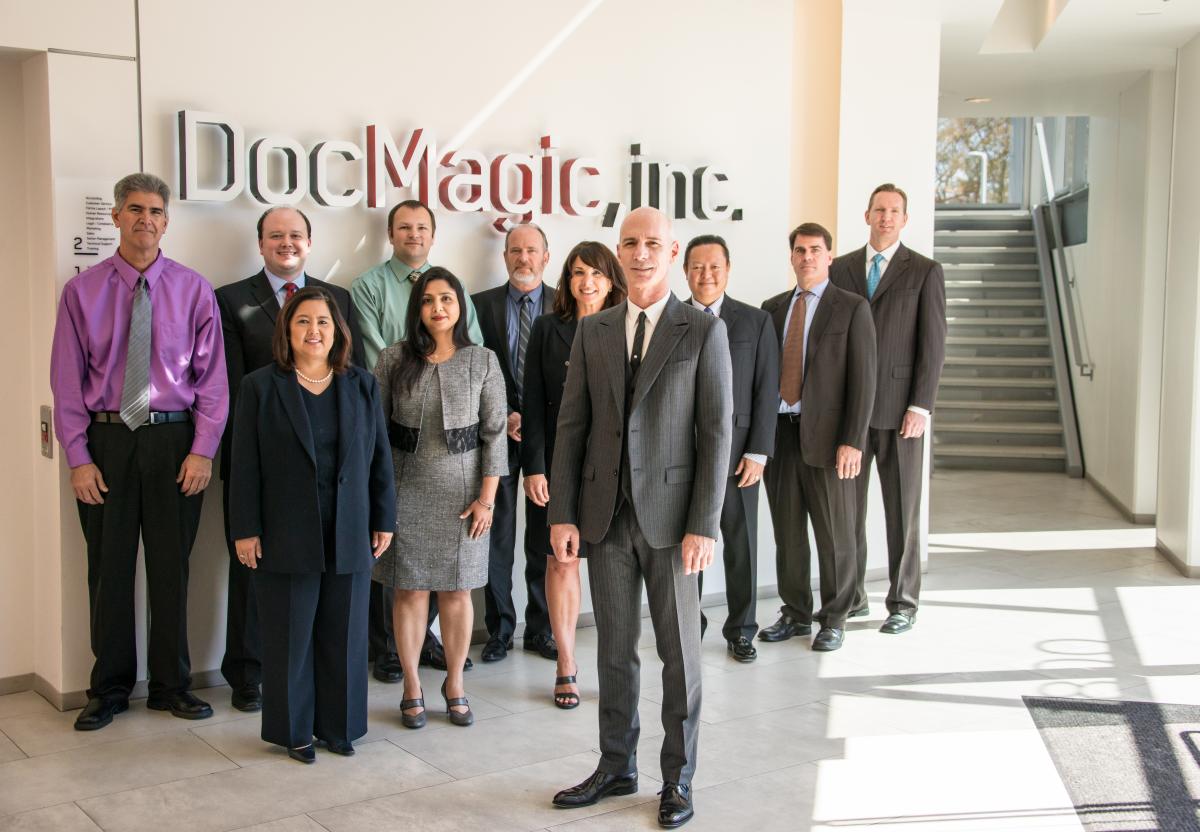 What have been DocMagic's greatest challenges, and how did the company face these challenges?
Our greatest challenge was in maintaining employees. This was crucial because when clients call us, we didn't want to have them deal with an employee turnover.
One thing we did was to make sure that our employees knew how important they were, and to make sure they feel like they are part of the family. We have employee events and company picnics. Now we're at over 100 people, and many people have been with our company for 25 years.
What do you look for when recruiting new people to be part of your team?
We are looking for a certain spark and a certain sense of humor. We prefer an extroverted applicant, someone who can carry on a conversation. We ask applicants a lot of questions and drill into their past jobs, asking about their work experience. We are looking at their history of job longevity–someone who had jobs for one or two years will never work.
We want to make sure that we have the right people. This job involves a lot of compliance issues, and we want to make sure that anyone we hire is well-educated.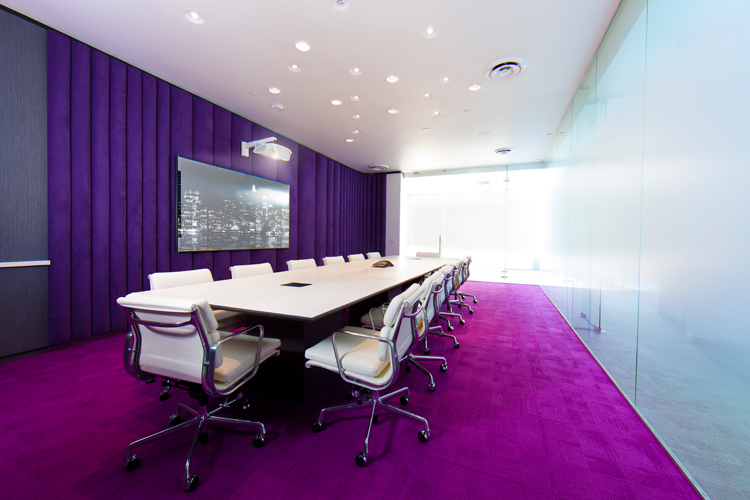 That leads to the next question … how have the regulatory changes of the past several years impacted the manner in which DocMagic operates?
This is a big part of what we do. The regulatory changes directly impacted the growth of our automated auditing engine. And sometimes, regulatory changes do not directly impact new documents. Oftentimes, it involves timing changes or different types of notifications. Our compliance audit engine makes our clients aware of something that they may potentially face.
With regulations, there is always something happening. We have a team that monitors changes on a state level–there is never a dull moment. Compliance is a living, breathing thing—it never gets easier, and it always becomes exponentially more complex.
The changes that we are seeing now dwarf what we've seen in the past. But this is where we shine, and that brings value to our clients because that is something they do not have to worry about.
How has DocMagic approached cybersecurity?
We're constantly monitoring that sort of thing. We have lots of new insurance policies that we need to maintain. And this despite the fact that we are somewhat under the radar; we're not like Amazon or Google, where people want to attack us all of the time.
We have a number of services whose job is to try to hack into us and find our vulnerabilities. It is an amazing process to see what they've found, and it requires us to plug or solve whatever vulnerabilities exist.
We also deal with the nation's top five lenders, and they have their own requirements on vendor cybersecurity as well.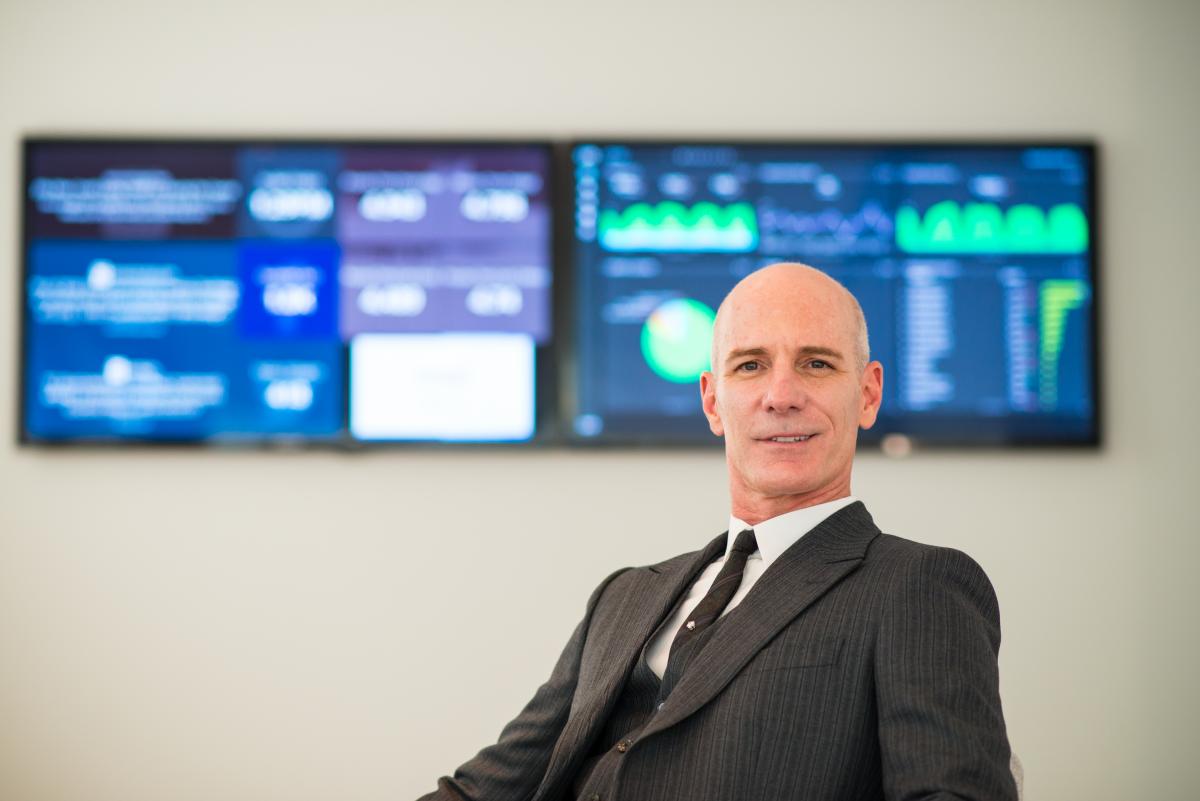 What does the future hold for DocMagic?
A lot of our efforts are focused on e-signing and e-closing. We are in two pilot tests on that with the Consumer Financial Protection Bureau.
We are also expanding our e-signing product into other industries. Right now, we are working with the insurance industry.
As for the company, we are definitely expanding. We have a vision of where we would like to be in the next decade. We are also keeping open lines of communications with our closest competitors—should they want to leave the market, we can look at their operations.
---
---
Phil Hall is managing editor of National Mortgage Professional Magazine. He may be reached by e-mail at [email protected].
---
---
This article originally appeared in the April 2015 print edition of National Mortgage Professional Magazine.