"The Carrington Loan" Now Available Via Carrington's Wholesale Lending Division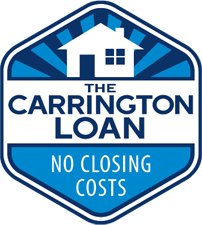 Carrington Mortgage Services LLC has announced that it will make The Carrington Loan available through its national wholesale lending division. Developed in support of Carrington's commitment to serve the "underserved" market and first-time homebuyers, The Carrington Loan offers borrowers a more transparent, simplified home loan process with no closing costs or upfront financing fees to facilitate home purchases.
"The Carrington Loan simplifies the loan process and improves the experience to help remove the anxiety often associated with a mortgage loan, particularly for those who do not have sufficient cash on hand to pay upfront financing fees, appraisal and closing costs," said Carrington Mortgage Services, Mortgage Lending Division Executive Vice President Ray Brousseau. "With The Carrington Loan, there is no need for a mortgage broker to modify the rate after it is presented to the borrower to offset loan costs and loan closing fees, and unexpected increases to estimated closing costs are not an issue. Removing these barriers simplifies the process for our mortgage broker partners and their borrowers who desire to fulfill their dream of homeownership."
This initiative presents additional opportunities for purchase-focused brokers to work directly with real estate agents, consumers and investors to extend their purchase home loan offerings. In addition, mortgage brokers who specialize in refinance opportunities provide The Carrington Loan as an option for FHA/VA borrowers. Carrington has started providing Carrington Loan training to its broker partners throughout the program's launch period. Mortgage brokers can sign up for the company's "Daily Rate Report" and view the Webinar schedule at www.CarringtonWholesale.com.
The Carrington Loan is unique in that: There are no closing costs, appraisal fees or lender financing fees; Carrington pays all eligible loan costs as lender credits; and if any unanticipated lender costs arise, Carrington will issue a credit to cover them, including additional title or escrow service charges from the title or settlement company.