Chase Banker Sentenced for Secondary Market Bribery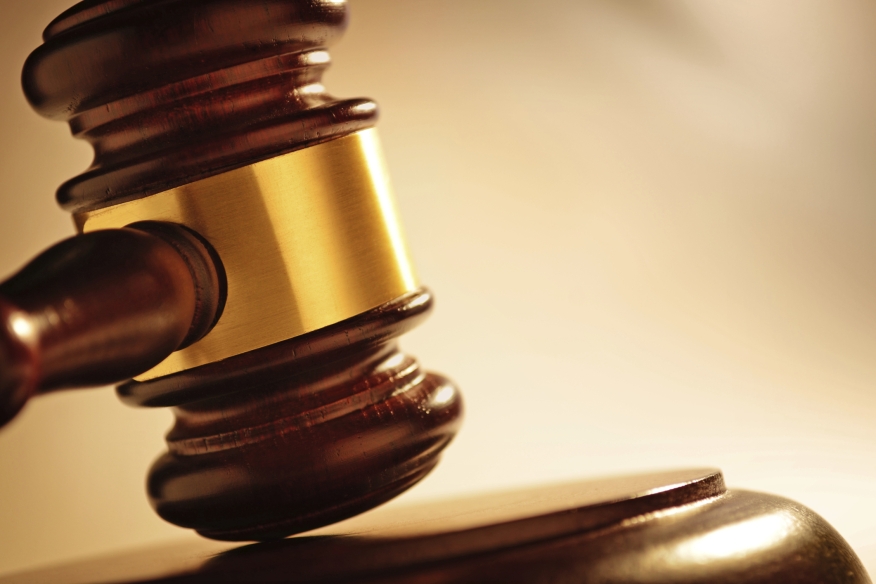 Lynda Sanabria, a JP Morgan Chase banker, was sentenced to six months in prison, followed by six months of home confinement, for her role in a commercial bribery and tax evasion scheme. Sanabria admitted accepting hundreds of thousands of dollars in bribes while she was employed at Chase, in return for selling mortgage loans to her preferred customers on the secondary mortgage market. She was also ordered to pay $40,420.50 in restitution to the IRS.
As part of her October 2014 guilty plea, Sanabria admitted that between 2004-2010, she used her position and influence at Chase to ensure that her preferred customers won their bids to purchase the loans. One of Sanabria's preferred customers was Israel Hechter, the owner of San Diego-based mortgage investment firms Ocean 18 LLC and Note Tracker Corporation. Sanabria would provide Hechter with confidential information about competitors' bids and about the loans Chase offered for sale. In exchange, Hechter paid Sanabria a fixed payment of up to $300 per loan, which over time totaled at least $210,000 in bribes. On one occasion in 2004, Hechter delivered around $70,000, which Sanabria used to buy property in Lake Havasu, Ariz. By 2008, Hechter stopped reporting the illegal payments to the Internal Revenue Service, and Sanabria stopped paying taxes on the illegal income. As noted in Sanabria's guilty plea, Hechter later referred to the payments as birthday gifts or consulting fees, in order to disguise the fact that he was paying for influence over her decisions at Chase.
In Hechter's September 2014 guilty plea, he admitted that he paid $1 million in bribes to Sanabria and other bankers at GMAC Mortgage and National City Bank. In order to make sure that Hechter's bids were successful, the bankers corrupted the process by altering bids, rejecting other bids, and erasing or ignoring bids from qualified competitors. The bankers also rigged the bidding process by supplying Hechter with confidential information about prices and competing bids.
Robert Moreno, of GMAC, was one of the other bankers to receive bribes from Israel Hechter. Moreno pleaded guilty in October 2014, and admitted that he accepted more than $1 million in bribes from Hechter and other GMAC customers, including Ben Keisari. Keisari also pleaded guilty to participating in the bribery scheme.
After purchasing the mortgages from the various financial institutions, Hechter pooled the loans and sold shares of the pools to investors, usually friends and family members including his father, Zeev Hechter, his brother, Amir Hechter and his employee, Jack Prober, each of whom also invested in the pools. After purchasing the loans, Ocean 18 would service them and collect monthly payments from the borrowers, or would initiate foreclosure proceedings when the borrowers defaulted. The investors made money when borrowers made payments, sold the properties, or after foreclosure and re-sale.
Zeev Hechter, Amir Hechter and Prober each also pleaded guilty and admitted that they participated in the bribery on behalf of Ocean 18. Both Prober and Amir Hechter admitted writing personal checks to the bankers in order to assist the bankers in evading taxes on the illegal income. Zeev Hechter admitted hand-delivering approximately $330,000 in cash to GMAC banker Moreno. Zeev Hechter met Moreno on New York City street corners and at Zeev Hechter's car wash, where Zeev Hechter would hand Moreno a bag containing tens of thousands of dollars in cash. The money was paid in this way so that Moreno could avoid reporting the income to the IRS, and evade paying income taxes.
"These defendants manipulated a fragile market at a critical time in our country's efforts to recover from the financial crisis," said U.S. Attorney Laura Duffy. "We will continue to root out corporate corruption and vigorously pursue those who abuse their positions for personal profit."