CoreLogic: Home Prices Enjoy 6.8 Percent YoY Increase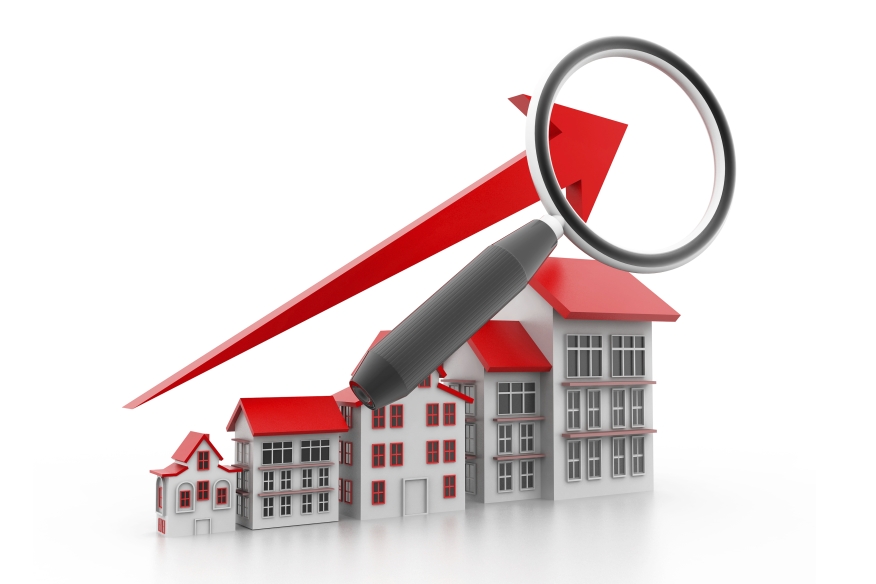 Home prices experienced a 6.8 percent year-over-year increase in April and a 2.7 month-over-month increase, according to the latest data released by CoreLogic. April's home price data, which includes distressed sales, marks the 38th month of consecutive year-over-year increases in home prices nationally.
CoreLogic found that 30 states and the District of Columbia were either at or within 10 percent of their peak prices in April. Eight states–Alaska, Colorado, Nebraska, New York, Oklahoma, Tennessee, Texas and Wyoming–and the District of Columbia reached new price peaks that they had not experienced since January 1976, when the CoreLogic launched its Home Price Index (HPI).
The states with the highest home appreciation in April were the five states with the highest home price appreciation were: South Carolina (11.4 percent), Colorado (9.7 percent), Washington (9.1 percent), Florida (nine percent) and Texas (8.3 percent). CoreLogic also measured home prices in the nation's top 100 metropolitan statistical areas and found 92 recorded year-over-year increases.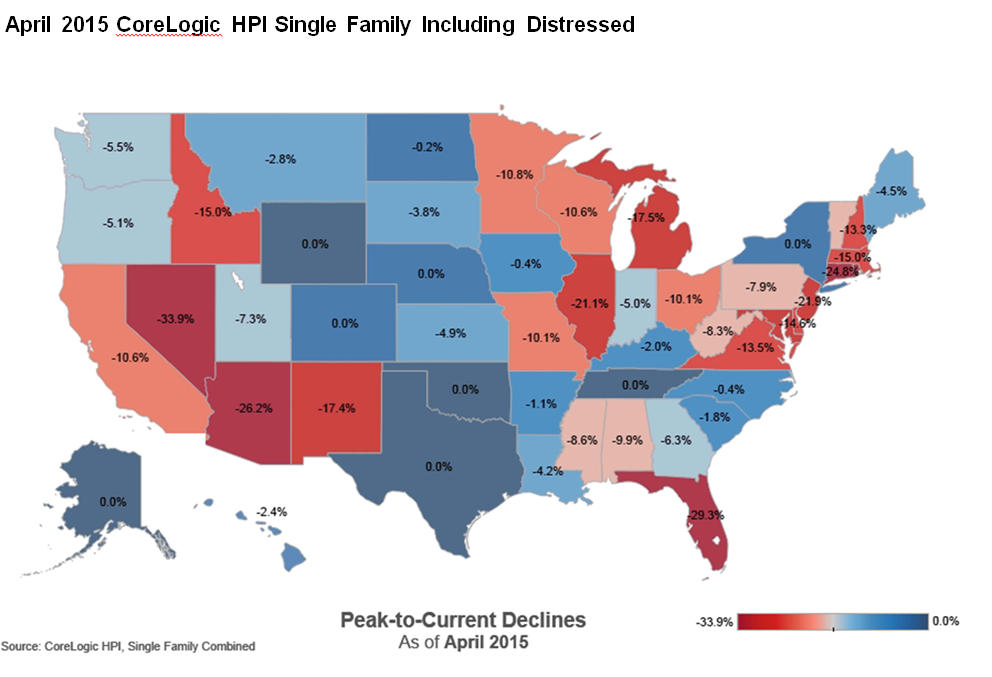 If distressed sales were removed from the data, according to CoreLogic, April's home prices increased year-over-year by 6.8 percent month-over-month by 2.3 percent month. Without the inclusion of distressed sales, only two states recorded year-over-year depreciation in April: South Dakota (-0.3 percent) and Louisiana (-0.2 percent).
"Old fashioned supply and demand, fueled by historically low mortgage rates and improving consumer finances and confidence, continue to push home prices up," said Anand Nallathambi, president and chief executive officer of CoreLogic. "We expect continued price appreciation throughout 2015 and into next year. Over the longer term, household formation, up by more than one million over the past year alone, will drive down vacancy rates and create tighter housing markets in many metropolitan areas. This should provide the necessary underpinning for rising prices for the foreseeable future."