Bay Equity Opens New Branch in Minnesota

Bay Equity Home Loans has announced the opening of a new branch in Oakdale, Minn. Bringing aboard this team of 21 loan officers plus 15 support staffers, led by Bay Equity Area Manager Patrick Chacich, the Oakdale branch is off to a great start.
The new branch is a key part of Bay Equity's expansion into the Midwest, after expansions along the West Coast and the Southwest.
"These are highly experienced lending professionals with a reputation for exceptional customer service and doing things the right way," Bay Equity President Casey McGovern said. "The Oakdale branch is going to be a great fit."
Bay Equity is a full-service retail and wholesale mortgage lending institution founded in 2007 and headquartered in the heart of San Francisco's Financial District, with operations centers in Concord, Calif.; Portland, Ore.; Tacoma, Wash.; Everett, Washington; Grand Junction, Colo; and Plano, Texas.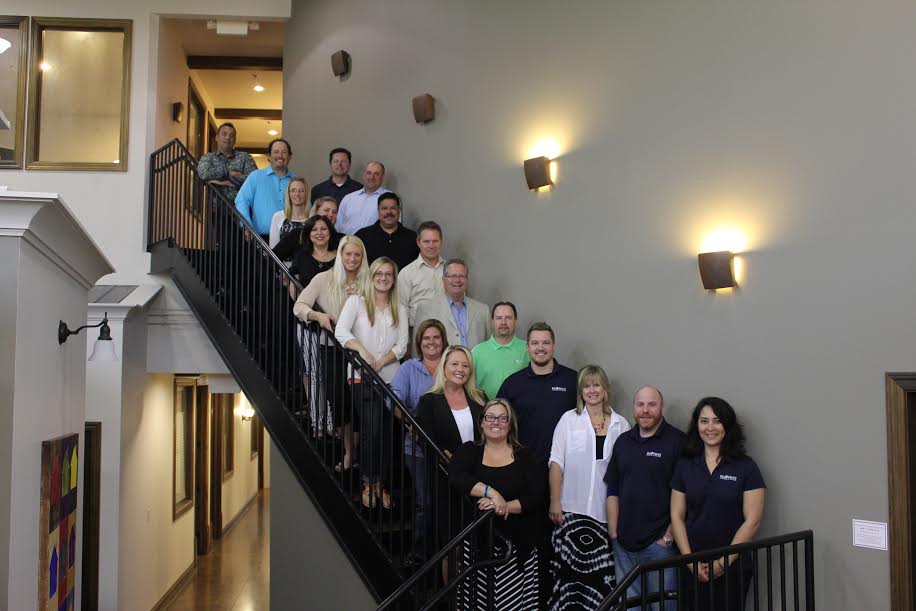 Bay Equity's new Oakdale, Minn. team, (from bottom right, against wall): Becky Jurkovich, Travis Whitford, Kristi Piatz, Domanick Bainey, Troy Telthoester, Shawn Paige, Derek Holmberg, Quintin Jacobson, Andy Lachenmayer, Pat Chacich, and (from bottom left against railing): Mona Edick, Kayla Perrine, Heather Brager, Kari Neumeller, Andrea Nisler, Sylvia Jacobson, Jenna Larson, Angela Moy, Jeff Chrast, Dave Wahrenbrock