Debunking the Gender Myth in Leadership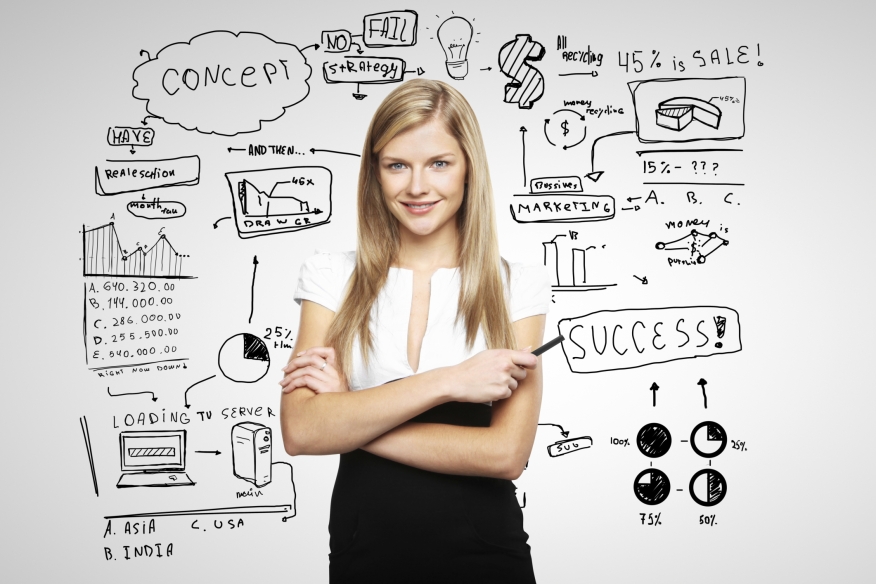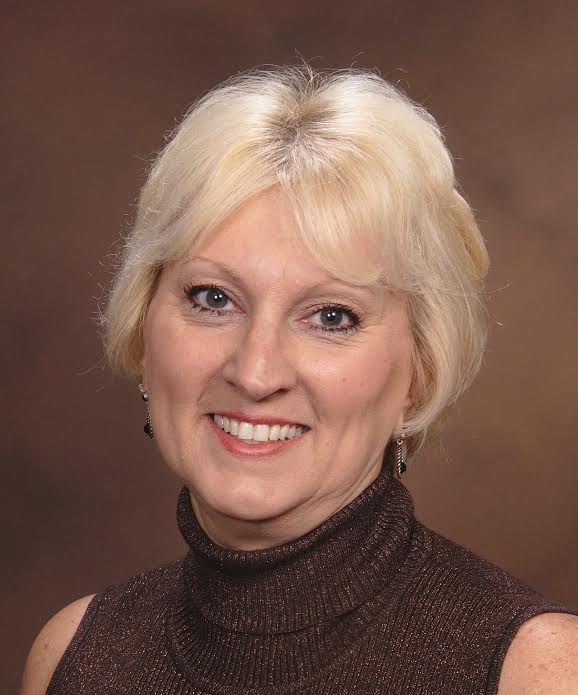 Women do make memorable leaders: Mother Teresa, Hillary Clinton, Margaret Thatcher, Indira Gandhi, Queen Elizabeth Thatcher, Indira Gandhi, Queen Elizabeth I, Cleopatra VII, Benazir Bhutto, Geraldine Ferraro, and Eleanor Roosevelt, and so on. Their leadership is timeless and diverse, with one simple common thread, their female gender. I am sure there are many other similarities if we delve deep into their beings and roles, but each one, from government diplomat to Queen, Prime Minister and missionary, have their own unique story of the progression to be true female leaders.
How far have we come as a nation, globally? Have we debunked our female leadership myths? As we approach the brink of Hilary Clinton, potential candidacy as the Democratic choice to run for President of the United States. Historically in 2008, she briefly threw her hat in the ring, but suspended her campaign and endorsed current President, Barack Obama.
We're one year out from the next presidential election, and Hillary Clinton is once again, a likely choice for the Democratic nominee. Keep in mind that to date, no woman has ever won the nomination of a major party in the history of U.S. presidential elections; therefore, no woman has ever been elected to the presidency of the United States to date.
Glenn Llopis, contributing author for Forbes noted that as of July 2013, there were only 19 female elected presidents and prime ministers in power around the globe.  In the business world, women currently hold only 4.6 percent of Fortune 500 CEO positions and the same percentage of Fortune 1000 CEO positions.
Women have been the backbone of male leaders for centuries and now for the first time in U.S. history may emerge on her own merit, as a leader of our country. Clearly this should open doors for more women in management roles, top executive roles, and C-suite opportunities across all industries.
Current leadership statistics on positions held by women are the chancellor of Germany, the head of the IMF, and the chair of the U.S. Federal Reserve. General Motors, IBM and Lockheed Martin are also run by women. Sixty percent of the world's university graduates are women, and women control the majority of consumer goods buying decisions (Wittenberg-Cox, 2014).
The Pew Research Center survey found the majority of Americans believe women are every bit as capable of being good political leaders as men. The same can be said of their ability to dominate the corporate board room. And according to the same survey on women and leadership, most Americans find women indistinguishable from men on key leadership traits, such as intelligence and capacity for innovation, with many saying they're stronger than men in terms of being compassionate and organized leaders (Pew Research Center, 2015).
In the U.S., women under 30 out-earn their male peers and 40 percent of American households have women as the main breadwinner. In many companies and countries, from Iran or Brazil to Russia, managers recruit a majority of young women as they clearly outperform their male peers (Wittenberg-Cox, 2014).
The banking industry is no stranger to top female executives, from Bank of America's Cathy Bessant, global technology and operations executive; to Morgan Stanley's CFO Ruth Porat. Ruth has been chief financial officer and executive vice president of Morgan Stanley since January 2010; on May 26, 2015 she will become the first female CFO of Google.
A leader is a person who has a vision, the clarity and stamina to see it through, and the commitment to a master plan to make it happen. These women are leaders! Many of the top 25 women in the U.S. are in the banking industry. Kudos to those who have helped lead the way and open doors for them (Globe and Mail). India touts the first woman to ever run a bank, Chanda Kochhar. She became chief executive officer and managing director of Mumbai-based ICICI Bank Ltd., India's largest private-sector lender, in 2009 during the global financial crisis that started in 2008. She is no stranger to handling difficult situations.
What makes some women stand out above others? KeyCorp's CEO Beth Mooney attributes her rise in management to humor, perseverance and an early mentor who emphasized the need for talent development through further education. The hiring manager at her first banking job hired Mooney on the condition that she would get her master's degree in finance.
Mooney stated, "I owe it to him. If someday I wanted a promotion, not having a degree would stand in my way. Acquire credentials you need for success and the ones that give you the most flexibility for opportunity." Mooney also revealed the three personal skills that she believes women need to focus on during talent development—a strong sense of self, a sense of humor and a sense of team. In May 2011 she became the first female CEO of a top 20 U.S. bank and ranked number one in American Banker's 25 Most Powerful Women in Banking (Diversityinc.com, 2011).
It is women like these who are leading the way for more women to take on leadership roles. This statement sounds odd to me, as we are in the year 2015, and technology is causing us to expand business globally, and we are supposedly at the height of our game, and yet we are still discussing bringing women forward.
When I first started teaching continuing education for the mortgage industry in 2003, I was shocked to learn that the Fair Credit Reporting Act (FCRA), a U.S. federal law, along with the Fair Debt Collection Practices Act (FDCPA), it forms the base of consumer credit rights in the United States. It was originally passed in 1970, and is currently enforced by the Federal Trade Commission (FTC), the Consumer Financial Protection Bureau (CFPB) and private litigants. The FCRA was in part about treating women fairly, one reason why the Act was passed. During the 1970s, many lenders were discriminating against women in obtaining home loans! Yes, I did say the 1970s!
After I carefully thought about it, I realized I was one of those women who were discriminated against by my lender. When I applied to purchase my first home, I was pregnant, but working. I was asked questions such as: Who would watch my baby if I went back to work? Would I or could I get a letter from my mother-in-law stating she would watch my unborn child so my income could count towards qualifying for our new mortgage. I didn't know any better at the time, so I did what was asked of me.
In today's workplace, 72.7 million women work (2013) based on information from U.S. Department of Labor. Many of them drop their children off every morning at daycare, school or other babysitting services without question. Of course their income would count. In 2008, we had a woman run for the Presidency while she had a newborn! On the outside, it looks like we have come a long way when, in essence, we still have a way to go.
There were 127.1 million working age women (16 years of age and older, civilian non-institutional population) in the U.S. in 2013–72.7 million were in the labor force. Of the 127 million women of working age, 99.5 million were White, 16.6 million were African-American, 7.1 million were Asian, and 18.7 million were of Hispanic or Latino ethnicity. It is expected between 2012 and 2022 that the number of women in the civilian labor force is expected to increase by 5.4 percent, compared to a 5.6 percent increase in the number of men. Although the number of women and men is expected to increase, overall labor force participation rates are expected to decline. Women are projected to represent 46.8 percent of labor force in 2022 (United States Department of Labor Statistics, 2013).
The same attributes hold true for all leaders, but each leader manages, and shapes, and molds those attributes to become their own, fine-tuned qualities. Qualities leaders require is accepting change and harnessing the power of change, leading through a crisis is become a paramount skill. Even more so honing the ability to preempt the crisis, or to have the fortitude to stay calm, react rationally and with purpose.
The management of day to day events, workplace changes, stockholder demands, and maintaining an ethical compass are some of the tasks our leaders face. Regardless of race, or national origin women are successfully taking the reins of many male dominated positions. We will continue to see this as we evolve globally. I only wish I could have said the U.S. is leading the way, but we may be catching up to those who have historically given the female leader the opportunity to rise.
Women are on the cusp of crossing the line into equality in leadership roles now more than ever. I am proud to be a woman, and continuously seek new leadership paths to strive for, and achieve. Mentorship is a key component in our ability to succeed, by helping others especially women achieve their goals; it will open up new potential for all future woman seeking their leading role, and developing the leader with-in them!
---
---
Laura Lynn Burke, EA, CFE, MBA, MS MIS (2015) has gone from Avon lady to chief executive officer of her own mortgage company, residential and commercial. She currently owns Global Tax Masters, along with a tax school, The Global Tax Training Institute. Laura is a Certified Fraud Examiner, and studied information security along with digital forensics. She may be reached by phone at (708) 692-6199 or e-mail [email protected].
---
---
This article originally appeared in the April 2015 print edition of National Mortgage Professional Magazine.