Is the Decline in Bank Mortgage Originations a Bad Thing?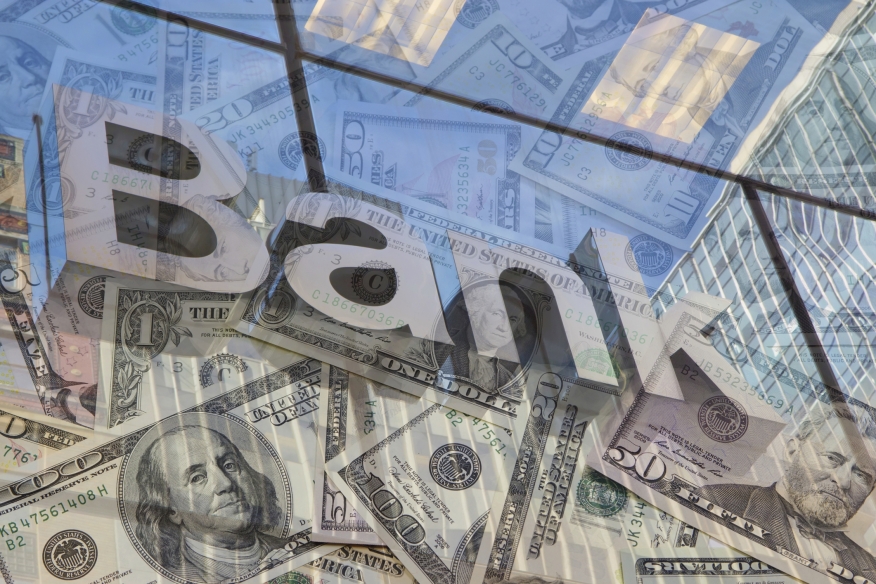 In the aftermath of the 2008 economic crash and the 2010 Dodd-Frank Act, the level of bank participation in the residential origination market has subsided, creating a surplus of opportunity for nonbank lenders. Indeed, a recent survey released by Harvard University has determined that nonbank lending institutions increased their market share of agency purchase mortgage originations from 27 percent in mid-2012 to 48 percent in late 2014.
But is the new seesaw tilt with nonbank domination and depository retreat a good thing for both the industry and for the consumers served by lenders?
Marshall Lux, a Senior Fellow at the Mossavar-Rahmani Center at Harvard's Kennedy School, noted that the withdrawal by banks is not pegged to a lack of consumer demand, but to the Dodd-Frank regulatory burdens that made residential lending less profitable.
"The fact banks feel a need to lend less because of regulatory issues is certainly not what the law was intended to do," Lux said.
Also complicating matters for the nation's largest banks is the financial penalties they've received in the years following the 2008 crash. According to the Mortgage Bankers Association (MBA), mortgage-related fines and settlements aimed at the large banks during the 2010-2014 period totaled approximately $138.5 billion.
One area where the Harvard study raised concerns involved the impact on non-bank lending on the Federal Housing Administration (FHA). The study found that nonbanks are disproportionately engaged in FHA-insured lending to higher-risk borrowers and warned that some nonbanks might pose a counterparty risk to Fannie Mae and Freddie Mac if another economic decline occurs.
Yet MBA President and CEO David H. Stevens said in a recent Bloomberg interview that the visible benefits of non-bank lenders far outweighed the potential risks.
"The non-banks are protecting the housing market from a much slower recovery—or it could be a non-recovery story," Stevens said. "What led to that is a defensive posture by a lot of institutions that used to make up the dominant role for lending in this country."
Grant Stern, president of Morningside Mortgage Corporation in Bay Harbor Islands, Fla., noted that prior to 2008, banks were much more customer-centric, even if they did not wind up with the borrower.
"If a bank could not do the loan, they would act like a broker and go out and shop for customers," Stern recalled. "It was called service. Now, they're not doing it."
Yet Stern believed the declining number of banks is hardly a problem for consumers.
"By having more non-depository lenders, we are probably getting more lending professionals doing loans and less generic people not specializing in the field," Stern said.
Mat Ishbia, president and CEO of Troy, Mich.-based United Wholesale Mortgage (UWM), agreed.
"The problem with banks in general is that they do 20 things: Credit cards, boat loans, commercial loans, etc.," said Ishbia. "When it comes to my residential mortgage, the biggest investment in my life, I want to go to someone who is a professional that only does home loans–but knows all of the best lenders and the best deals, and has their ear to the market."
But while non-banks are now the most prominent lending force, that doesn't necessarily mean they can fix the mortgage market's problems on their own.
"Credit access is definitely impacting consumers and holding back further gains we've seen so far in the housing market," observed Jonathan Smoke, chief economist at Realtor.com. "One part that has clearly not recovered to an extent described as normal involves the first-time homebuyers."
But while larger banks may not be the main force in the market, community banks are not hoisting the white flag. Instead, they see their own opportunity to snag market share that their larger competitors once held.
"Their interest rates are much higher than ours," said Peter Doiron, senior vice president of residential lending at Thomaston Savings Bank in Thomaston, Conn. "We are seeing a very strong, robust pipeline."
Doiron added that non-banks are also working to shake of the stigma regarding their role in the housing market meltdown.
"There's a feeling by homeowners that mortgage companies and mortgage brokers were really the crux of the problems in 2006-2008 leading up to the recession," Doiron said. "They have a reluctance to jump back into that."
And credit unions are also seeking to take a bigger slice of market share. A recent Callahan & Associates study found credit union loan volume was up 10.6 percent and capital was up eight percent on a year-over-year basis in the first quarter. Bob Dorsa, president of the American Credit Union Mortgage Association (ACUMA), stated that credit unions are poised to attract Millennials that are eager to support local entities rather than multinational operations.
"Younger borrowers are going to be a little more prudent when considering the reputation of the big banks or the huge financial institutions that are not related to their community," Dorsa said. "They are going to be looking locally for their transactions."
Logan Mohtashami, an Irvine, Calif.-based senior loan manager at AMC Lending and a financial blogger at LoganMohtashami.com, stated that while he did not believe the big banks would make a full throttle return to mortgage origination, there is a period in the near future where they may try to seize the opportunity.
"In the years 2020 to 2024, when Millennials get beyond their current problems and decide it is time to own a home," Mohtashami said. "If banks make a push to return to housing, that will be the time."
But Mohtashami added even if the banks returned, it would not be in their best interests.
"I think the mortgage business for banks was the worst thing for them," Mohtashami said. "Retail banks were not the best for home loans anyway."