Informative Research Starts Dallas Operation Center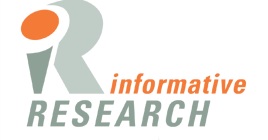 Informative Research has opened a new operations center near Dallas' DFW International Airport. According to the company, the new facility is designed to heighten service levels for customers throughout the region and provide completely secure, redundant data and voice systems for Informative Research clients nationwide.
The new facility is now providing disaster recovery capabilities and will become a complete backup facility next month.
"The new Dallas area facility is a completely staffed location, which means that expert people are available when our customers need to speak to a real person, regardless of a crisis situation," said Stan Baldwin, Informative Research chief operating officer.