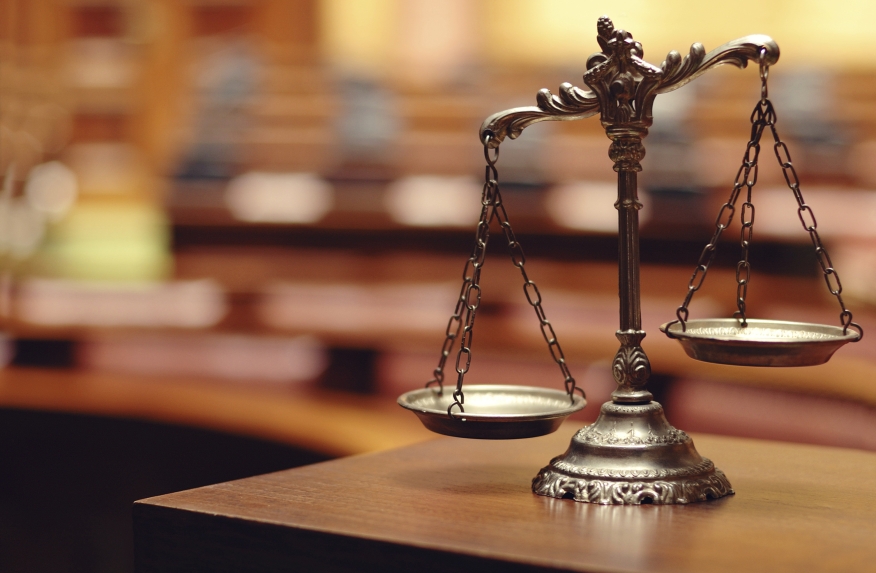 Question: As a federally regulated bank, we always consider preemption of state laws and exemption from state laws. Where we usually get confused is the difference between the two. What is preemption and is it different from exemption? Also, what kinds of laws are preempted?
Answer: Preemption refers to a doctrine enshrined in the Supremacy Clause of the U.S. Constitution. This clause provides that certain matters are subject to national laws, rather than controlled by state or local laws. The former takes precedence over the latter. This is what is meant by the term "preemption." Federal law provides some measure of preemption of certain state laws for federally chartered banks (national banks), federal savings and loan institutions, and federal credit unions. [12 USC § 85, 12 USC § 371, 12 CFR § 34.4, 12 CFR §§ 7.4008 & 7.4009; 12 USC § 1463, 12 USC 1464.12, 12 CFR part 560; 12 USC § 1757(5), 12 CFR § 701.21]
Unlike preemption, which is based on federal law, an exemption is based on state law that provides an express exception from a particular state provision.
Federal law preempts state law when state law is in conflict with federal law (or when Congress has indicated an intention to "occupy the field").
Generally, if there is a conflict between state law and federal law, state law is preempted or displaced.
The National Bank Act, which is the governing framework for the banking system, sets forth a number of preemptions of state laws relating to mortgage lending. [12 USC §§ 85, 371; 12 CFR §§ 7.4008, 7.4009, 34.4]
State laws that are preempted include:
►Licensing, registration (except for purposes of service of process), filings, or reports by creditors.
►The ability of a creditor to require or obtain private mortgage insurance, insurance for other collateral, or other credit enhancements or risk mitigation, in furtherance of safe and sound banking practices.
►Loan-to-Value ratios.
►Terms of credit (i.e., schedules for repayment of principal and interest, amortization of loans, balance, payments due, minimum payments, or term to maturity of the loan, including the circumstances under which a loan may be called due and payable upon the passage of time or a specified event external to the loan).
►Aggregate amount of funds that may be loaned upon the security of real estate.
►Escrow or impound accounts and similar accounts.
►Security property, including leaseholds.
►Access to, and use of, credit reports.
►Disclosures and advertising (i.e., laws requiring specific statements, information, or other content to be included in credit application forms, credit solicitations, billing statements, credit contracts, or other credit-related documents).
►Processing, origination, servicing, sale or purchase of, or investment or participation in, mortgages.
►Disbursements and repayments.
►Interest Rates (viz., the limitations on charges that comprise rates of interest on loans by national banks are determined under federal law).
►Due-on-Sale clauses (with some exceptions).
►Covenants and restrictions that must be contained in a lease to qualify the leasehold as acceptable security for a real estate loan.
►Debt collection, contracts, torts, criminal law, Homestead laws, acquisition and transfer of real property, taxation, zoning (viz., state laws on these subjects are not inconsistent with the real estate lending powers of national banks and apply to national banks to the extent consistent with the decision of the Supreme Court inBarnett Bank of Marion County, N.A. v. Nelson, Florida Insurance Commissioner, et al).
►Any other law that the OCC determines to be incidental to real estate lending transactions of a national bank (viz., Barnett Bank of Marion County, N.A. v. Nelson, Florida Insurance Commissioner, et al., 517 U.S. 25 (1996), or that is made applicable by federal law). [12 CFR § 34.4 (a) & (b)]
---
---
Jonathan Foxx is president and managing director of Lenders Compliance Group, Brokers Compliance Group, Servicers Compliance Group and Vendors Compliance Group, national companies devoted to providing regulatory compliance advice and counsel to the mortgage industry. He may be contacted by phone at (516) 442-3456, by e-mail at [email protected] or visit www.LendersComplianceGroup.com.