The Homeownership Picture: Dull Today, Brighter Tomorrow?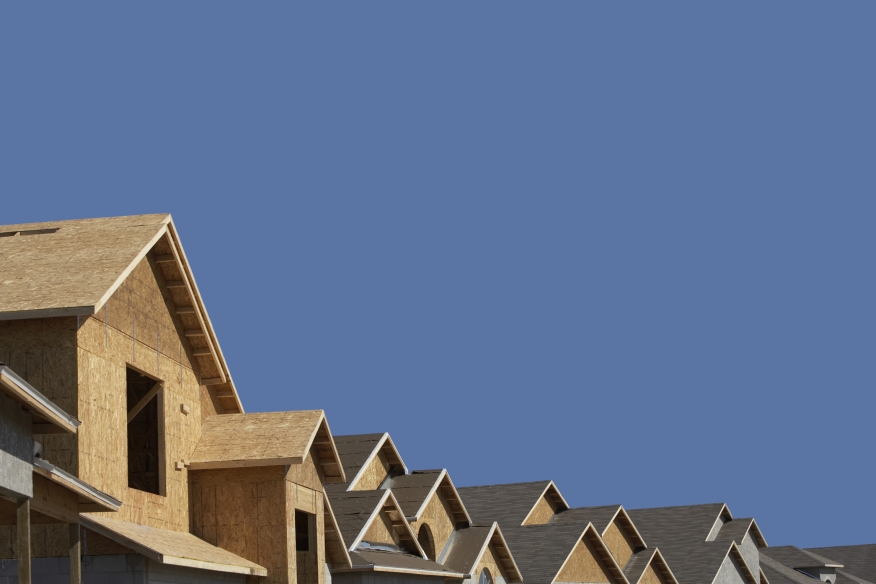 New data on current mortgage applications point to a state of stagnation, and a new study attempts to forecast where tomorrow's potential homebuyers will be looking to make property purchases.
The Mortgage Bankers Association's (MBA) Weekly Mortgage Applications Survey for the week ending Aug. 21 found a desultory environment, with the Market Composite Index increasing a scant 0.2 percent on a seasonally adjusted basis from one week earlier. On an unadjusted basis, the index decreased one percent compared with the previous week.
Things were not much better with the Refinance Index, which decreased one percent from the previous week; the refinance share of mortgage activity decreased to 55.3 percent of total applications from 55.5 percent the previous week.
The seasonally adjusted Purchase Index increased two percent from one week earlier but decreased 0.3 percent compared with the previous week on the unadjusted Purchase Index. Nonetheless, this index was 18 percent higher than the same week one year ago.
The MBA credited government home purchase loans with animating the market: The seasonally adjusted FHA purchase index rose by 5.6 percent from the previous week, while the seasonally adjusted VA purchase index rose by 5.2 percent over the week. In comparison, conventional purchase applications were essentially unchanged from the previous week.
While today's data may seem uninspiring, one can easily ponder what tomorrow's data will look like—especially with a surplus number of renters that may transition into homeownership in the very near future. New research by Freddie Mac has determined that 53 percent of renters currently living in single-family properties—a house, townhouse or condo—might be more likely to seek homeownership, versus 36 of rents now living in apartments.
But don't expect this to happen overnight—or even next year. According to Freddie Mac, 55 percent of renters, both of single-family and multifamily properties, plan to continue to rent in the next three years. Furthermore, renters who are most satisfied with their rental experience are more likely to continue renting (68 percent) than to purchase a home (32 percent), while 67 percent of apartment renters report being satisfied compared to 60 percent of single-family property renters.
"As we gather data each quarter, we are finding the old perception that renting is something people do until they buy is not always true," said David Brickman, executive vice president of Freddie Mac Multifamily. "The trend shows that satisfied renters are more likely to continue renting, even as we are seeing rising rents in the market. Dissatisfaction may drive renters to buy, and we are seeing a slight decrease in satisfaction among single-family renters. We will continue to monitor this for stronger indicators and trends, but for now, the single-family rental home market may be a good place to look to find potential homebuyers."
And there should be more than a few locations to find that good place to look. Another report by Freddie Mac—the latest Multi-Indicator Market Index (MiMi)—determined that the housing scene is improving, with two additional states—Arkansas and Tennessee—and four additional metro areas Omaha, Neb.; Scranton, Pa.; Chattanooga, Tenn.; and Madison, Wis. —entering their outer range of stable housing activity.
Freddie Mac's national MiMi value is now at 80.3, indicating a housing market that is on its outer stable range, while showing an improvement of 1.33 percent from May to June and a three-month improvement of 2.26 percent. On a year-over-year basis, the national MiMi value has improved 5.41 percent. Twenty-eight states plus the District of Columbia have MiMi values in a stable range, with the District of Columbia (101.7), North Dakota (96.2), Montana (93.5), Hawaii (92.9), and California and Utah tied at (89) and ranking in the top five.
"Housing markets are the strongest they've been in years with the National MiMi above 80 for the first time since 2008," said Freddie Mac Deputy Chief Economist Len Kiefer. "Nationally, all MiMi indicators are heading in the right direction. Robust homebuyer demand has put total home sales on pace for the best year since 2007 and look for that trend to continue as the MiMi purchase applications indicator remains on the upswing."