Home Equity Shows Gains, Foreclosure Inventory Shrinks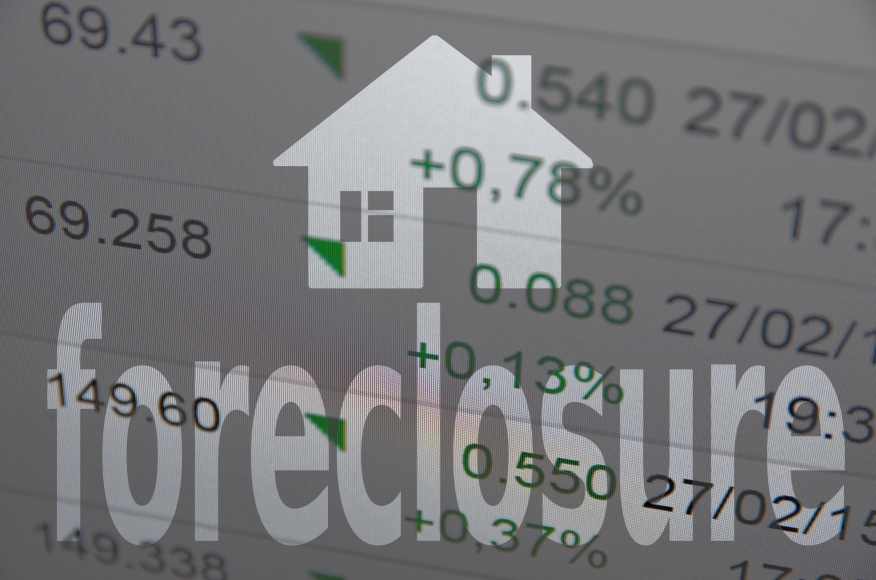 The latest housing market data confirms that the market is showing continued signs of improvement, with significant gains in home equity and a dramatic evaporation of the foreclosure inventory.
The total net home equity among mortgage holders skyrocketed by almost $1 trillion on a year-over-year measurement, with a $825 billion rise in the first five months of this year, according to new data from Black Knight Financial Services (BKFS). The latest Mortgage Monitor Report from Black Knight calculated available equity by comparing both first and second lien debts against property values as of May and calculated $7.6 trillion in total net equity in the U.S. housing market. The total volume of second lien home equity line of credit (HELOC) was up 40 percent year-over-year, while the overall HELOC delinquency rate of 1.9 percent is at the lowest rate since April 2007.
Black Knight added that the average borrower has approximately $19,000 more equity than at this time last year. However, the distribution of this newfound wealth is not equal: California alone has $1.7 trillion (or 39 percent) of the market's total "tappable" equity, while nearly three-quarters of all available equity is limited to 10 states (California, Florida, Texas, New York, Illinois, New Jersey, Colorado, Washington, Massachusetts and Georgia).
Furthermore, potential problems exist in this area: Black Knight also found that nearly half of all existing HELOCs were originated between 2005 and 2007, and approximately three million HELOCs will end their draw periods and shift to full amortization of outstanding balances over the next two-and-a-half years, with borrowers facing an average of an additional $250 per month in payment shocks. Even more bothersome: 29 percent of these HELOC borrowers currently have less than 10 percent equity in their homes, which will make it difficult to refinance out of payment shocks.
Nonetheless, most homeowners would probably prefer payment shocks to foreclosure, and new data from CoreLogic has determined that the foreclosure inventory declined by 27.9 percent in July while completed foreclosures declined that month by 24.4 percent in a year-over-year measurement. The number of foreclosures nationwide decreased from 50,000 in July 2014 to 38,000 in July 2015, resulting in a national foreclosure inventory encompassing approximately 469,000, or 1.2 percent, of all homes with a mortgage–the lowest foreclosure rate since December 2007.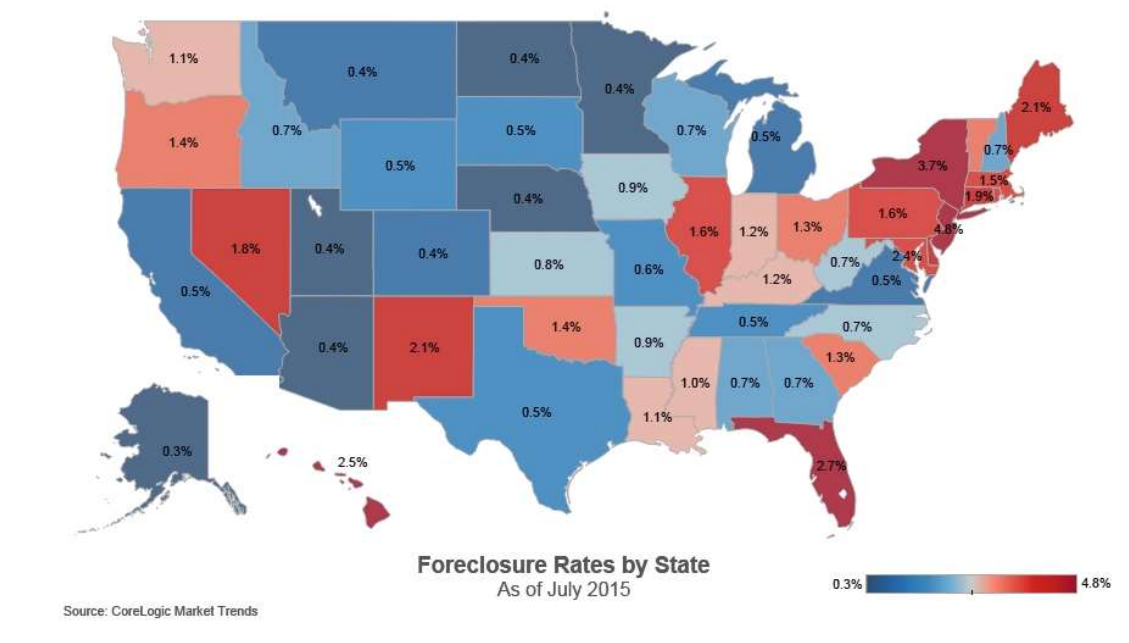 As with the home equity data, there was an uneven distribution of the number of states with completed foreclosures. The five states with the highest number of completed foreclosures for the 12 months ending in July–Florida (98,000), Michigan (47,000), Texas (33,000), California (27,000) and Georgia (27,000)–accounted for almost half of all completed foreclosures nationally.
"As we enter the final months of 2015, the housing market continues to gather steam buoyed by improving economic conditions and the release of pent up demand for homeownership," said Anand Nallathambi, president and CEO of CoreLogic. "The recovery in the housing market is also reflected in declining delinquency and foreclosure rates which, to some degree, reflects the progressive clearing of crisis-era loans and the benefits of tighter underwriting standards over the past six years."