Zillow: Student Debt is Not Crippling the Housing Market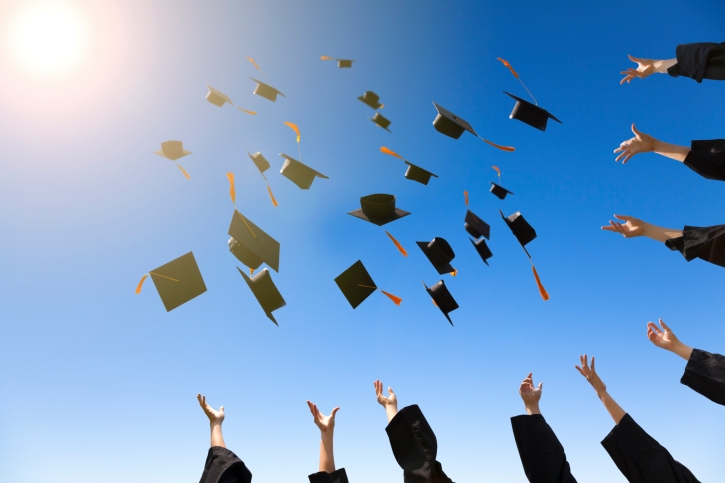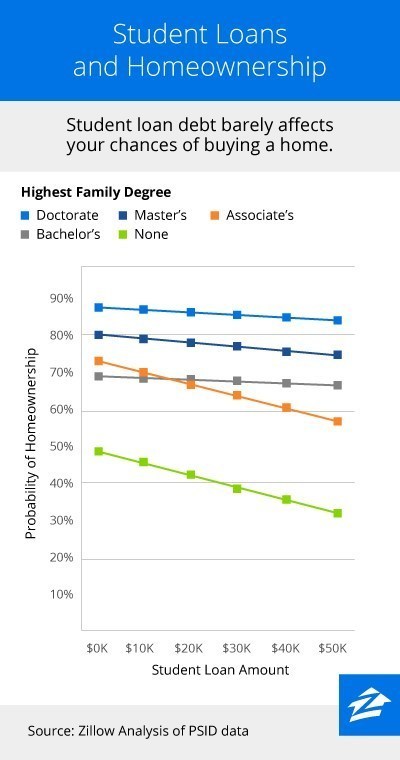 In a bold challenge to what has recently become a widely accepted theory across the housing industry, Zillow is insisting that the record level of student debt carried by recent college graduates is having no impact on one's ability to obtain a mortgage.
In a new study, Zillow stated that a married couple with no student debt has a 69.8 percent chance of owning a home if at least one of them has a bachelor's degree—but if the same couple has $30,000 in student debt, their homeownership chances are slightly lower at 67.7 percent. Indeed, those least likely to own homes, according to Zillow, are people who have student debt but no degree: the Seattle-based company insisted that a couple who borrowed more than $30,000 for school but never graduated has a less than 40 percent chance of homeownership.
Furthermore, Zillow claimed that graduates with advanced degrees are the most likely to own a home even if they carry a large student debt burden. And a couple with AA degrees and no debt enjoyed a 70 percent chance of owning their home.
"College students paying their tuition with borrowed money can rest easy this fall in their dorm rooms: The income advantage of getting a degree pays off in terms of being able to buy a home in the long run," said Zillow Chief Economist Svenja Gudell. "Student debt isn't the evil-doer it's made out to be, at least not when it comes to homeownership. As long as students stay in school and get a degree, student debt doesn't deter them from homeownership, although it is possible that student debt could delay homeownership. People in their 20s and 30s are renting longer because they're delaying marriage, paying a lot in rent, and struggling to qualify for a mortgage when they finally find an affordable home. Add to that list that they are paying off student debt."