Cordray Takes Credit for Housing Market Successes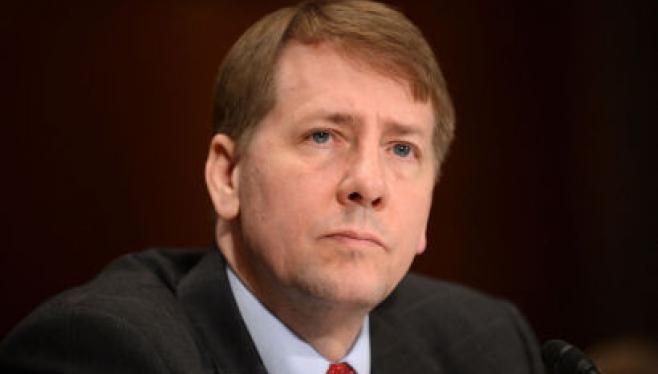 Richard Cordray, Director of the Consumer Financial Protection Bureau (CFPB), offered a display of self-congratulatory accolade by crediting his agency as being at the core of today's housing market vibrancy.
In a speech delivered before the National Association of Realtors (NAR), Cordray claimed that the CFPB's rules to "encourage common-sense, consumer-friendly business practices" were key to the current level of positive housing market achievements. Noting the Ability-to-Repay (ATR) and the Qualified Mortgage (QM) rules as examples of improvements created by his agency, Cordray stated that industry data refuted the predictions of critics that the CFPB would ruin housing.
"In 2014, the first year of our new rules, mortgage originations for owner-occupied home purchases increased between four and five percent," Cordray said. "The upward trend appears to have accelerated over the first half of this year. And while we saw minor consolidation in some parts of the mortgage market, there is no evidence of any mass exodus, as the doomsayers predicted. In fact, after adjusting for merger activity, the number of lenders that reported having originated mortgages showed an increase in 2014. And in particular, the number of community banks and credit unions that originated home-purchase mortgages last year was higher than the year before."
Cordray added that the CFPB has been "taking pains" to create special rules designed to protect community banks and credit unions, and he acknowledged that real estate brokers "suffered greatly during the [2008 financial] crisis and its aftermath" while pledging the Bureau would work with this profession "to ensure that consumers' experience of the financial marketplace and the promise of the American Dream are one and the same." He also insisted that the CFPB was the friend of the honest lenders and the foe of the dishonest ones.
"Reasonable regulation of financial markets, which includes evenhanded oversight and enforcement of the law, should always tend to benefit the most responsible providers," Cordray said. "By taking on and rooting out unfair competition that gobbled up market share by driving down sound underwriting standards, the Consumer Bureau is supporting responsible lenders. The market leaders of today are those that have remained focused on providing sustainable homeownership rather than just making a quick buck, no matter how."