Home Values Down, Prices Inch Up, Loan Mods Ease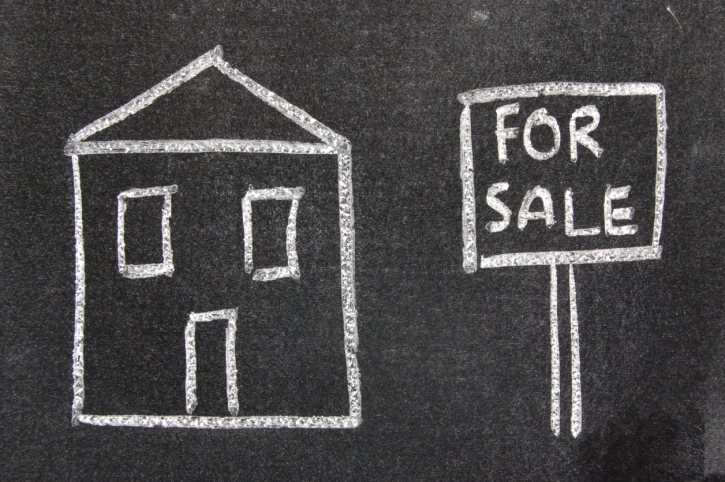 The latest housing data presents a mixed picture of home value depreciation, a scant increase in home prices and a slight slowdown in loan modifications.
On the valuation front, Zillow is reporting that homes appreciated 3.3 percent from a year ago, 27.9 percent of homes lost value over the past year. East Coast and Midwest markets saw the greatest hit in home value losses on a year-over-year basis, most notably Baltimore at 48.1 percent, Philadelphia at 43.4 percent and Washington, D.C., at 41.2 percent. In the nation's hottest markets, the losses were significantly smaller—only 1.5 percent of Denver homes and four percent of Dallas homes were worth less in August versus the same period in 2014.
"We're not going in reverse, but we are hitting the brakes a bit in some markets," said Zillow Chief Economist Dr. Svenja Gudell. "It's easy to say the recession is over when a third of the biggest markets are more expensive now than ever before, but we're still seeing a number of homes losing value. The reality is there are still areas lagging behind in the recovery."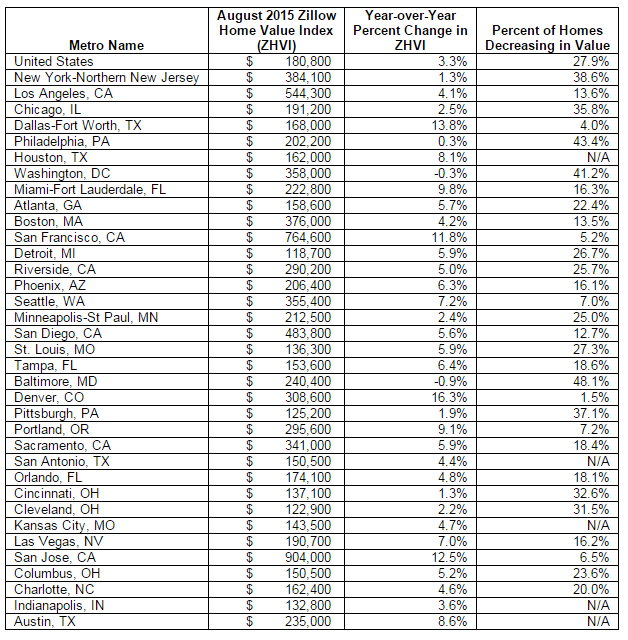 More than a quarter of homes across the country lost value over the past year, despite the ongoing housing market recovery, according to the Zillow August Real Estate Market Report. Some markets have already surpassed home values reached at the height of the housing bubble, while other markets are struggling to leave the recession behind.
Nationally, homes appreciated 3.3 percent from a year ago, rising to a Zillow Home Value Index of $180,800. The national growth rate has leveled off over the past five months, suggesting the housing recovery is ending and the market is returning to normal. However, 27.9 percent of homes lost value over the past year. Before the housing market crashed, an average of 21.2 percent of homes were losing value. In December 2008, 81.6 percent of homes lost value, the highest amount during the recession.
Markets on the East Coast and in the Midwest had the highest share of homes that lost value. A staggering 48.1 percent of homes in Baltimore decreased in value over the past year. Philadelphia (43.4 percent) and Washington, D.C. (41.2 percent) also had large shares of homes losing value.
Conversely, few homes lost value in hot markets like Denver, Dallas, San Jose, and San Francisco, which all saw double-digit home value growth over the past year. Less than five percent of homes in Denver (1.5 percent) and Dallas (four percent) were worth less in August 2015 than they were a year ago. Complicating matters was the continued rise in rents: The Zillow Rent Index rose 3.8 percent on an annual basis to $1,381.
Separately, U.S. house prices rose in July by a miniscule 0.6 percent on a seasonally adjusted basis from the previous month, according to the monthly House Price Index (HPI) released by the Federal Housing Finance Agency (FHFA). The previously reported 0.2 percent change in June remains unchanged.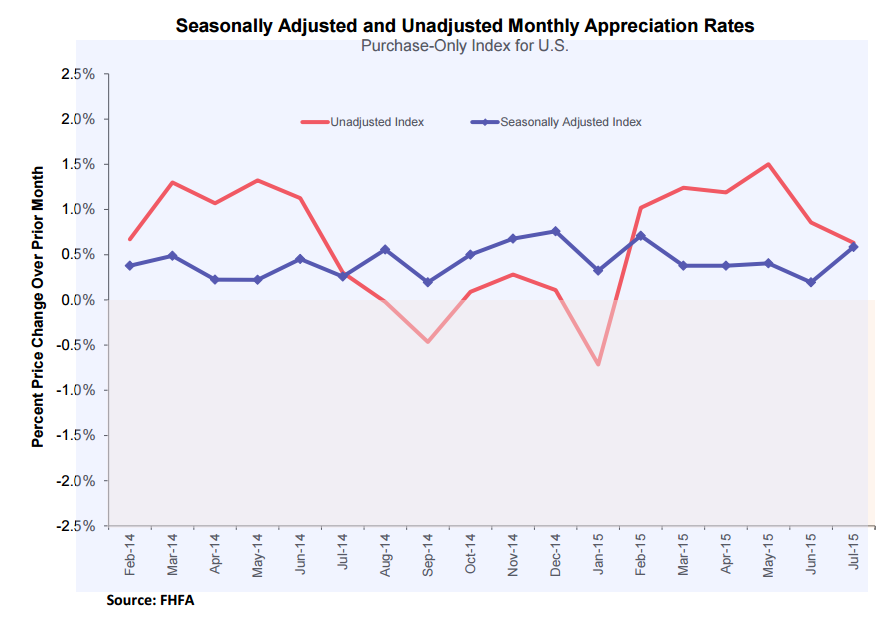 For the nine census divisions, seasonally adjusted monthly price changes from June to July ranged from a 1.2 percent depreciation in the New England division to 1.6 percent increase in the Mountain division. On a year-over-year basis, all divisions saw increases, ranging from a modest 2.1 percent in the New England Division to robust 9.4 percent in the Mountain Division.
As for existing homeowners struggling to make mortgage payments, there was good news from the HOPE NOW alliance of mortgage servicers, investors, mortgage insurers and non-profit counselors. During July, HOPE NOW recorded approximately 122,000 total non-foreclosure solutions, which is much higher than approximately 29,000 completed foreclosure sales for the month.
Approximately 33,000 loan modifications were completed in July, compared to 34,000 in June, and July's short sales level of approximately 8,100 completed was only slightly lower than the 8,200 in June. Also declining from June to July were foreclosure starts (from 58,000 to 53,000), foreclosure sales (30,000 to 29,000) and serious delinquencies (1.72 million to 1.69 million).
"At the end of June, the mortgage industry hit significant milestones for loan solutions and proprietary loan mods–24 million and six million respectively," said Erik Selk, executive director at HOPE NOW. "Based on July's data, it is clear that servicers continue to work with customers to offer the best options–whether they are permanent, short-term or liquidation. In fact, looking at the year over year comparison, it is notable that the decline in foreclosure sales is more than double the decline in permanent loan mods."