New Studies Point to Homebuyers Thinking Green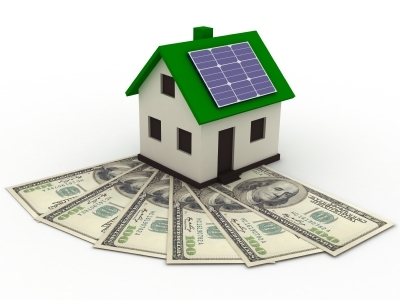 A pair of new studies have found potential homebuyers are placing a higher degree of priority on residential properties that are energy efficient.
The National Association of Home Builders (NAHB), through the new report What Green Means to Home Buyers: Perceptions and Preferences published by its BuilderBooks division, has determined that potential homeowners are putting clean tech solutions and the savings associated with them at the top of their list when judging houses to buy. While having a home in a safe community is still the number one concern among buyers (90 percent), the other top-five considerations for a home purchase are energy efficiency (88 percent), low maintenance (85 percent), lower operating costs (85 percent) and durability and resilience (84 percent). 
"This new study is an incredibly useful tool to help builders and remodelers determine not only consumer attitudes towards green homes, but also which green features consumers care most about," said NAHB Chairman Tom Woods, a home builder from Blue Springs, Mo. "We have seen incredible growth in green and sustainable building over the years, and the results of this survey only further solidify the continued consumer interest in green building, and which attributes matter most these buyers."
Separately, the new American Institute of Architects' (AIA) Home Design Trends Survey covering activity during the second quarter also determined that saving money through energy automation is a major focus for homebuyers. Products such as smart thermostats, Energy Star rated appliances and tankless water heaters remain popular with buyers.
AIA Chief Economist Kermit Baker theorized that the continued interest in green building solutions suggested that buyers were interest in long-term residencies, adding that "it's a pretty strong indication that the days when houses were viewed as a way to flip for a big profit are long gone."