New Homes Sales Continue to Rise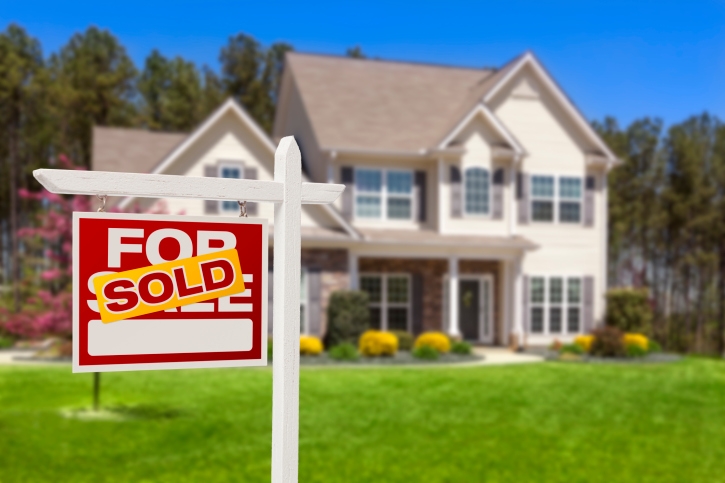 The volume of home sales continued to rise while interest rates took a tumble, according to the latest housing data.
Sales of new single-family houses in August were at a seasonally adjusted annual rate of 552,000, according to new estimates from the U.S. Census Bureau and the U.S. Department of Housing and Urban Development. The August sales level is 5.7 percent above the revised July rate of 522,000 and is 21.6 percent above the August 2014 estimate of 454,000. The median sales price of new houses sold in August was $292,700, while the average sales price was $353,400. The seasonally adjusted estimate of new houses for sale at the end of August was 216,000, which represents a supply of 4.7 months at the current sales rate.
This data mirrors the positive findings in Freddie Mac's latest Multi-Indicator Market Index (MiMi), which now stands at 81, which Freddie Mac defines as being on the "outer range of stable housing activity." The latest MiMi data finds with one additional state, Rhode Island, and four additional metro areas–Philadelphia and Harrisburg in Pennsylvania, Phoenix, and Albany, N.Y.–entering their outer range of stable housing activity. As of the latest MiMi report, 29 out of 50 states plus the District of Columbia and 46 out of 100 major metro areas have MiMi values in a stable range.
"The one area of the country that has been slow to respond has been the Northeast," said Freddie Mac Deputy Chief Economist Len Kiefer. "However, we've started to see these housing markets turn around, especially in Pennsylvania, Connecticut, New Hampshire, Vermont and Maine. While many of the locals markets in the Northeast are still weak, they're steadily trending in the right direction and their pace of improvement is accelerating."
One factor that many economists credit for this situation is the continuation of historically low interest rates. Freddie Mac's latest Primary Mortgage Market Survey (PMMS) found the 30-year fixed-rate mortgage (FRM) averaged 3.86 percent with an average 0.7 point for the week ending September 24, down from last week when it averaged 3.91 percent; the rate averaged 4.20 percent at this time in 2014. The 15-year FRM this week averaged 3.08 percent with an average 0.6 point, down from last week when it averaged 3.11 percent. Last year, the 15-year FRM averaged 3.36 percent.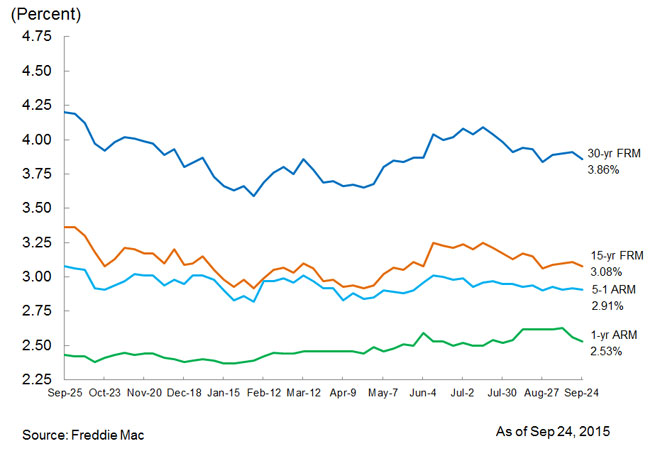 The five-year Treasury-indexed hybrid adjustable-rate mortgage (ARM) averaged 2.91 percent this week with an average 0.5 point, down from last week when it averaged 2.92 percent. A year ago, the five-year ARM averaged 3.08 percent. And the one-year Treasury-indexed ARM averaged 2.53 percent this week with an average 0.2 point, down from last week when it averaged 2.56 percent. At this time last year, the one-year ARM averaged 2.43 percent.