New Report Finds Scant Savings Among Americans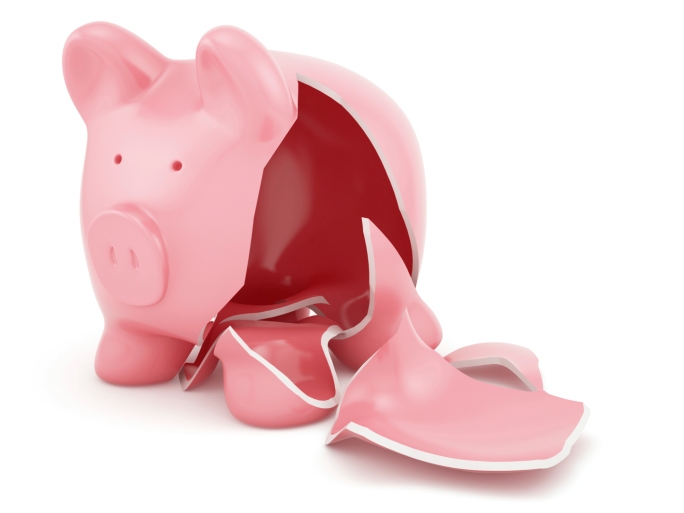 If today's piggybanks look a bit emaciated, that's because they are barely being fed.
According to a new survey from GOBankingRates.com of roughly 5,000 adults, 9.2 percent of respondents said they keep enough cash in their savings accounts to meet their financial institution's minimum balance requirements. Among those that maintain some level of savings, the most common balance maintained in a savings account was $10,000 or more, according to 14.2 percent of respondents, while five percent of respondents said they saved between $5,000 and $9,999, 9.9 percent saved $1,000 to $4,999 and 13 percent who have less than $1,000 in savings.
But 28 percent of those polled said they had no money in their savings account, while 21 percent stated they didn't have a saving account. Baby Boomers and seniors reported having the most money saved of any age group, with 20 percent of those past retirement age reporting savings of $10,000 or more. But only 7.5 percent of younger Millennials have been able to save that amount.
"It's worrisome that such a large percentage of Americans have so little set aside in a savings account," said Cameron Huddleston, a personal finance expert and columnist for GOBankingRates. "It suggests that they likely don't have cash reserves to cover an emergency and will have to rely on credit, friends, and family, or even their retirement accounts to cover unexpected expenses."