Mortgage Applications Sink After TRID-Fueled High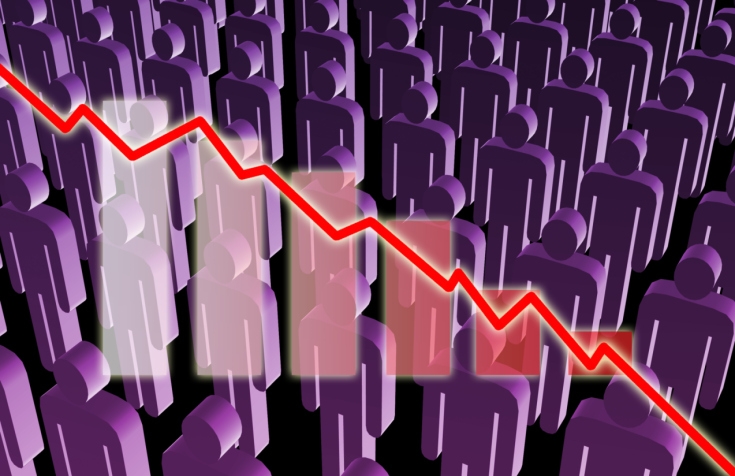 The latest weekly mortgage application statistics appear to have borrowed an observation put forth by Sir Isaac Newton and reconfirmed by the band Blood Sweat and Tears: What goes up must come down.
According to the Mortgage Bankers Association's (MBA) Weekly Mortgage Applications Survey for the week ending Oct. 9, the Market Composite Index crashed by 27.6 percent on a seasonally adjusted basis from one week earlier. On an unadjusted basis, the Index decreased 27 percent compared with the previous week. Both the seasonally adjusted and unadjusted Purchase Index decreased 34 percent from one week earlier and was one percent lower than the same week one year ago, while the Refinance Index decreased 23 percent from the previous week. However, the refinance share of mortgage activity increased to 61.2 percent of total applications from 57.4 percent the previous week
The precipitous decline in activity was a stark reverse to last week's data, which saw the Market Composite Index up 25.5 percent on a seasonally adjusted basis and 26 percent on an unadjusted basis, while the seasonally adjusted and unadjusted Purchase Index figures both rose 27 percent and the Refinance Index shot up 24 percent. Mike Fratantoni, MBA's chief economist, blamed the tumble solely on the aftershocks from the latest federal regulatory mandate.
"Application volume plummeted last week in the wake of the implementation of the new TILA-RESPA integrated disclosures (TRID), which caused lenders to significantly revamp their business processes, and as a result dramatically slowed the pace of activity," said Fratantoni. "The prior week's results evidently pulled forward much of the volume that would have more naturally taken place into this week. Purchase volume for the week was below last year's pace, the first year over year decrease since February 2015, while refinance volume dropped sharply even with little change in mortgage rates."
But despite the tumult, there was little major activity regarding the government loan slice of the market. The FHA share of total applications had a tiny drop to 12.6 percent from 12.7 percent the week prior, while the USDA share of total applications inched down slight to 0.5 percent from 0.7 percent the week prior. Only the VA share of total applications saw something resembling life: it was up to 11.5 percent from 9.2 percent the week prior.