Foreclosures Drop, Consumer Delinquency Rates Remain Mixed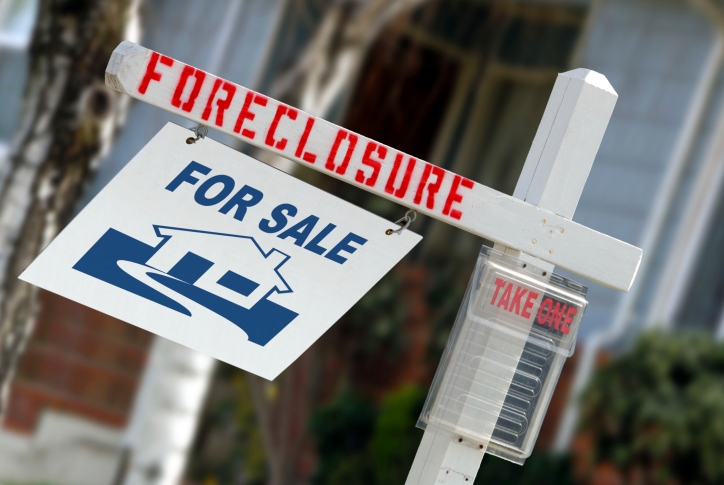 There was good news and so-so news in regard to the financial health of U.S. homeowners.
First, the good news: CoreLogic is reporting that the U.S. foreclosure inventory in November declined by 21.8 percent and completed foreclosures declined by 18.8 percent compared with November 2014. Furthermore, the number of completed foreclosures nationwide decreased from 41,000 in November 2014 to 33,000 in November 2015.
As of November 2015, the national foreclosure inventory covered roughly 448,000 of all homes with a mortgage (1.2 percent of total homeownership), done from 573,000 homes, or 1.5 percent, one year earlier. November 2015 saw the lowest monthly foreclosure inventory rate in eight years.
Furthermore, CoreLogic determined that number of mortgages in serious delinquency fell 21.7 percent from November 2014 to November 2015, with 1.3 million mortgages, or 3.3 percent, in this category. This is the lowest rate of serious delinquencies since December 2007. Five states accounted for almost half of all completed foreclosures for the 12 months ending in November 2015: Florida (83,000), Michigan (51,000), Texas (29,000), California (24,000) and Georgia (24,000).
"After peaking at 3.6 percent in January 2011, the foreclosure rate currently stands at 1.2 percent–a remarkable improvement," said Frank Nothaft, chief economist for CoreLogic. "While there are still pockets of areas with high foreclosure activity, 30 states have foreclosure rates below the national average which is evidence of the solid improvement."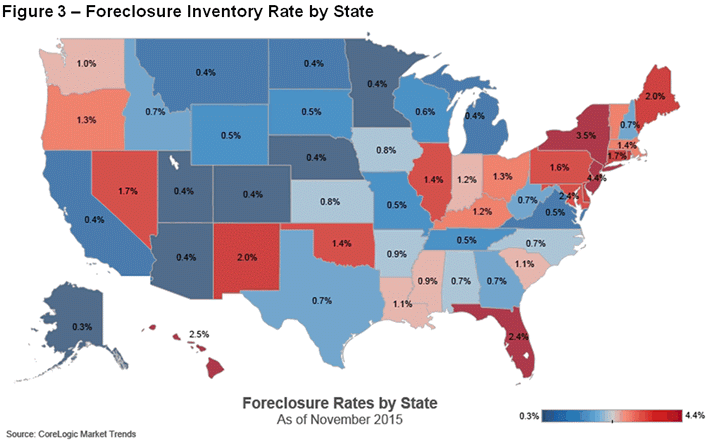 Now, the not-so-great news: the latest American Bankers Association's (ABA) Consumer Credit Delinquency Bulletin found delinquencies were up in six of the bulletin's 11 individual loan categories during the third quarter. Among the categories with increased delinquencies on a quarter-by-quarter measurement were mobile home delinquencies (up from 3.55 percent to 3.59 percent) and home equity loan delinquencies (up slightly from 2.90 percent to 2.91 percent).
However property improvement loan delinquencies fell from 0.91 percent to 0.87 percent in the third quarter while home equity lines of credit delinquencies fell from 1.34 percent to 1.31 percent. James Chessen, ABA's chief economist, was not concerned about the data results in the new bulletin.
"The economy remains positive even though its momentum slipped a little in the third quarter," said Chessen. "Slower job and household income growth made for fewer improvements in delinquency rates. Fortunately, consumers remained disciplined in managing their debts, which has kept delinquencies close to historical lows."