Castro to Headline Private Fundraiser for Hillary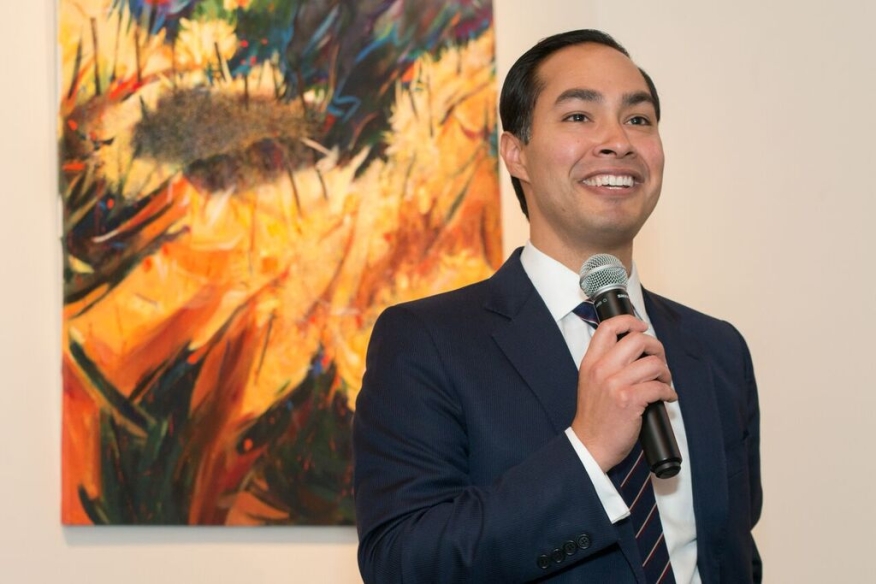 U.S. Department of Housing & Urban Development (HUD) Secretary Julian Castro is continuing to inject himself into the Democratic presidential primary race by serving as the guest of honor at a private fundraiser on Monday for Hillary Clinton.
According to a Portland Press Herald report, Castro will be guest of honor at the law offices of Preti Flaherty in downtown Portland for an event that Hillary for America has billed as a "coffee and conversation." Rep. Chellie Pingree (D-ME) and several prominent Maine lobbyists and fundraisers are also scheduled to be present at the event.
Hillary for America also announced that the fundraiser is invitation-only and will not be open to the media or the general public. There was no mention of Castro's upcoming appearance at this fundraiser on the HUD Web site.
Castro has already broken with longstanding precedent with his public endorsement of Clinton–President Obama has pointedly declined to endorse any of the candidates seeking the Democratic nomination, and there is a longstanding tradition that incumbent cabinet officers not become involved until a candidate is formally nominated during the party convention. Castro's name has been raised as a potential running mate for Clinton, but he has repeatedly downplayed that speculation.