Survey: Most Commercial Real Estate Professionals Backing Trump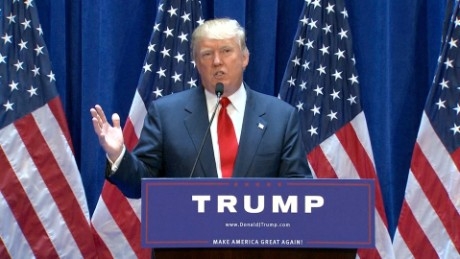 One out of three commercial real estate executives believes the best presidential candidate is (drum roll, please) a commercial real estate executive!
According to the 2016 Real Estate Market Sentiment Survey issued by the New York law firm Seyfarth Shaw, 33 percent of those polled picked Donald Trump as the presidential aspirant that has the commercial real estate world's best interests in mind. Trailing behind in second was Jeb Bush at 13 percent, followed by Hillary Clinton at 12 percent and Marco Rubio at 11 percent, with the socialist du jour Bernie Sanders polling a measly three percent.
Beyond the White House race, the survey also raised a number of questions specific to the industry. Forty-three of respondents believed the U.S. commercial real estate market can absorb a 51 to 100 basis point increase before experiencing a material adverse impact, while more than half of respondents expected only two additional rate hikes this year.
Furthermore, 87 percent of respondents expressed concern on whether this sector will be able to refinance the $111 billion in CMBS loans coming due this year. Eighty-three percent of respondents stated that they were worried over the "brain drain" on the commercial real estate workforce as the sector embarked on a major generational shift.
The survey polled 139 commercial real estate professionals last month.