FHFA's Watt Offers Warning on Future of GSEs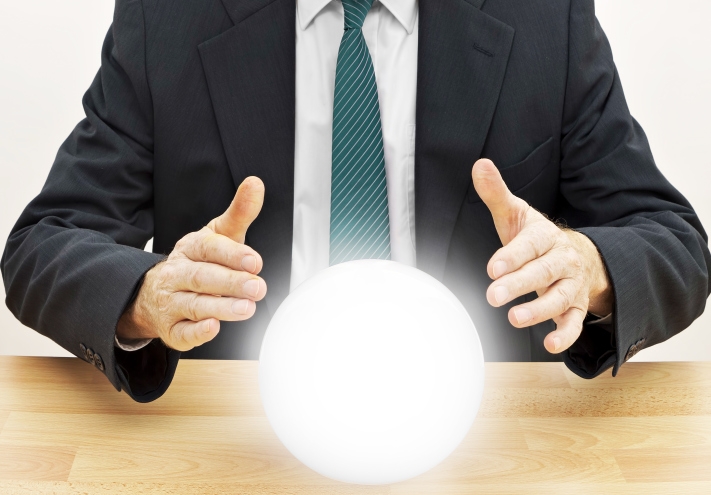 Mel Watt has seen the future and he is not comfortable.
In a speech delivered today before the Bipartisan Policy Center in Washington, D.C., the director of the Federal Housing Finance Agency (FHFA) admitted that he was stepping outside of his comfort zone in forecasting potential problems that will bedevil the government-sponsored enterprises (GSEs) in the near-future. While acknowledging that the eight-year federal conservatorship of the GSEs was "unprecedented," Watt warned that the road ahead would present even greater challenges to the beleaguered federal housing environment.
Of primary concern, Watt stated, was the GSEs' lack of capital—which will become problematic in less than two years when Fannie Mae and Freddie Mac lose their so-called "capital buffer."
"Starting Jan. 1, 2018, the enterprises will have no capital buffer and no ability to weather quarterly losses—such as the non-credit related loss incurred by Freddie Mac in the third quarter of last year—without making a draw against the remaining Treasury commitments under the [preferred stock purchase agreements]," he said. "There are a number of non-credit related factors that could lead to a loss and result in a draw on those commitments: interest rate volatility; accounting treatment of derivatives, which are used to hedge risk but can also produce significant earnings volatility; reduced income from the enterprises' declining retained portfolios; and, the increasing volume of credit risk transfer transactions, which transfer both the risk of future credit losses as well as current revenues away from the enterprises to the private sector. A disruption in the housing market or a period of economic distress could also lead to credit-related losses and trigger a draw."
Watt argued that the evaporation of the capital buffer protection could lead to an evaporation of investor confidence in the housing finance opportunities.
"Investor confidence is critical if we are to have, as we do today, a well-functioning and highly liquid housing finance market that makes it possible for families to lock in interest rates, obtain 30-year, fixed-rate mortgages, and prepay a mortgage if they want to refinance or need to move," he said. "If investor confidence in Enterprise securities went down and liquidity declined as a result, this could have real ramifications on the availability and cost of credit for borrowers."
Watt also observed political lethargy in addressing GSE reform, worrying about a "legislative response adopted in haste or without the kind of forethought it should be given." And in stark contrast to Housing and Urban Development Secretary Julian Castro's unapologetic embrace of Hillary Clinton's campaign, Watt weighed in on the 2016 presidential race with all-inclusive criticism of the candidates' silence on the state of the GSEs.
"While it's not my place to meddle in political discussions, I'm also not hearing much discussion of housing finance reform in any of the presidential campaigns," said Watt, who was a former Democratic representative from North Carolina prior to taking the FHFA reins.
Watt raised the question of whether the post-conservatorship GSEs should compete against each other and the challenge of attracting the best management talent to run Fannie Mae and Freddie Mac. Watt cited the latter issue by defending his decision to increase compensation for the GSEs' chief executives – a decision that was voided through legislation signed by President Obama—and while he expressed more than a little bitterness in defining that reversal as "an easy political decision," he argued that the GSEs' future success required qualified professionals to handle the difficult work.
"The fact is that the enterprises run businesses that rely on a highly specialized and technically skilled workforce," he said. "Retaining that workforce is essential to the Enterprises' success and to FHFA's success as conservator. With continuing uncertainty about conservatorships of indefinite duration and what role the enterprises will play in the future of housing finance, retaining skilled employees will be an increasing challenge."