New Data Suggests 2016 Housing Slowdown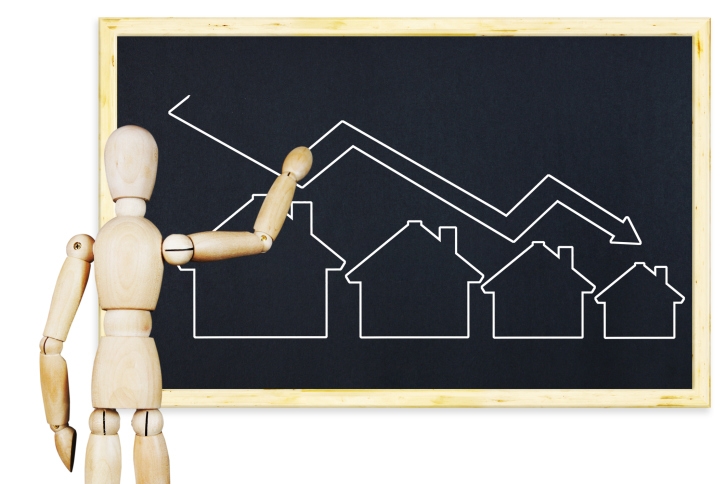 Last year's go-go housing market appears to be slowing down, according to today's latest industry data.
The new Freddie Mac Multi-Indicator Market Index (MiMi) reaffirmed that 2015 was a great year for housing, with the national MiMi value registering 82.7 for December. This is a 0.51 percent increase from November, a 1.70 percent increase over a three-month spread and a 7.65 percent year-over-year spike. Thirty-five states and the District of Columbia enjoyed MiMi values in a stable range, while 56 out of 100 metro areas also occupied that comfort zone.
"At the start of 2015, MiMi showed the national housing market in a weak position, but by the end of the year it posted a reading of 82.7, which is just inside the stable range of housing activity," said Freddie Mac Deputy Chief Economist Len Kiefer.
Alas, 2016 is not fully carrying the momentum of 2015. New data from the U.S. Census Bureau and the U.S. Department of Housing & Urban Development (HUD) determined sales of new single-family houses in January were at a seasonally adjusted annual rate of 494,000. This is 9.2 percent below the revised December rate of 544,000 and 5.2 percent below the January 2015 estimate of 521,000. The median sales price of new houses sold last month was $278,800, while the average sales price was $365,700.
Separately, the Mortgage Bankers Association (MBA) Weekly Mortgage Applications Survey for the week ending Feb. 19 offered disappointing numbers. The Market Composite Index fell 4.3 percent on a seasonally adjusted and dropped 12 percent on an unadjusted basis compared with the previous week. The seasonally adjusted Purchase Index increased two percent from one week earlier, but the unadjusted Purchase Index decreased four percent compared with the previous week. The Refinance Index decreased eight percent from the previous week, while the refinance share of mortgage activity decreased to 61 percent of total applications from 64.3 percent the previous week.
Still, there was good news on the federal housing program front: The FHA, VA and USDA share of total applications all enjoyed increased activity from the previous week.